Today we are going to share with you the interview of a very simple boy who has now turned out to be a more confident human being after his association with MAAC Kolkata.
As we all know that MAAC is very popular as a learning centre all over Eastern zone.
In Kolkata MAAC has three branches MAAC Chowringhee, MAAC Rashbehari and MAAC Ultadanga.
Thousands of students are taught at different MAAC Centres every day and over thousands are placed at different reputed Companies.
Till date MAAC or Maya Academy of Advanced Cinematics has offered its students wide range of well-structured course curriculums.
Let's have a look at interesting life events of our MAAC Alumni Mr. Kushal Dey in this blog.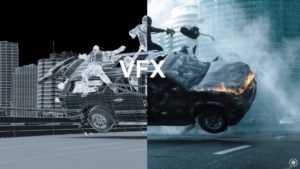 After completing H.S Exams Kushal Dey was searching for a course where he could learn about the techniques of visual effects used in movies.
And from here Kushal's journey with MAAC started.
Mr. Kushal Dey did ADVFX Course at MAAC.
Now you may be curious to know about ADVFX Course.
Well ADVFX stands for Advanced Program in Visual Effects.
Visual Effects are integral parts of feature films, television programmes and all sorts of entertainment programmes.
ADVFX Course offers many career options for the aspiring students.
This Career Course has the potential to build a skilled VFX artist.
The Course deals with Cinematography, Digital Design, Stop Motion, Cloth FX, Fluid Simulation and many more subjects.
ADVFX offers in-depth knowledge about VFX techniques and so it proved to be great help for Kushal Dey.
Kushal joined MAAC classes and learned about VFX but a turning point came when he participated in 24 FPS International Animation Awards.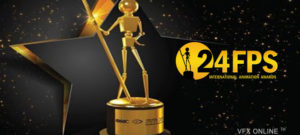 24 Frame per Second (FPS) is an event conducted by MAAC in collaboration of United Nations Information Centre (UNIC) every year.
It is a wonderful event where students from Animation or VFX fields showcase their talents.
Students prepare Short films, Show-reels or Multimedia artwork to present at the event.
As Kushal said "24 FPS is a platform for student to experience the Industry pipeline, methods and culture while they are being a student."
This event is open for students, professionals and studios across the world.
Films made up of 3D Animation or Live-action or amazing Visual Effects wins the heart of the audiences.
24 FPS event was an eye opener for Kushal Dey, he came to know about current work methods and technologies.
24 FPS International Animation Awards inspire students to make film where they can work professionals and can do all sort of research.
Here a group of industry experts and jury members evaluate the work of students and select the best one.
Kushal Dey did his best at the 24 FPS event and came out with flying colours.
At MAAC; Faculty members provide the students production-house like environment where they can prepare their projects.
Every student as well as faculty involve themselves in-depth research before preparing projects.
An Incident That Changed Kushal's Life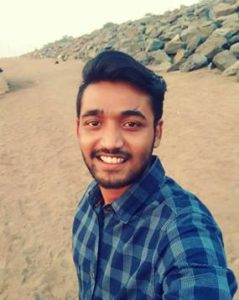 A life changing incident happened when Kushal's faculty members inspired him to appear for T3 (Train The Teacher) interview.
Kushal recalls that incident as "My life turned upside down when my faculty approached me for T3 or (Train the Teacher)".
T3 or (Train the Teacher) is a MAAC program where faculty selects student from the batch and provide them training and groom them to become future MAAC trainer or faculty.
He further recalls "I was shattered as hell because of my nature of being introvert".
Kushal was very shy person at that stage of his life, he felt nervous before appearing for interview.
But his Mentors were a great support for him.
They encouraged him and prepared him for the life changing interview.
As from Kushal "I faced one of the craziest interviews of my life with mixed content of confidence, nervousness, stupidity and a pinch of fear which actually changed my life."
Kushal successfully passed the interview and he got selected for the VFX Technical Instructor Position.
Kushal Dey is currently working as a VFX Technical Instructor at MAAC.
He has lot of responsibilities on his shoulder now.
First he was a MAAC's student now he himself is a faculty.
Kushal is posted in his own reputed Institute and he is feeling proud about it.
But the stage of learning has not stopped here for Kushal Dey, he is still learning something new on every day.
He expressed his gratitude towards his Institute by words "MAAC Kolkata has not only taught me the industry of movies but also some crucial life lessons which I can never forget."
It is clear from his words that MAAC's faculty members prepare the students out of the syllabus.
Our highly professional mentors teach every student how to handle obstacles in life.
Getting a job is not enough one should learn communication skills, positive attitude, team work and many other characteristics to become successful in the professional life.
Kushal Dey is thankful towards his mentors and he is enjoying his work to the fullest.
MAAC As A Leader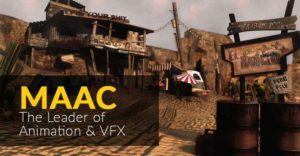 MAAC conducts faculty training programs time to time to keep the classroom teaching standard high.
MAAC Program like T3 (Train the Teacher) has proved to be beneficial to many Students.
Other than 24 FPS International Animation Awards MAAC hosts other events too which helps students to grow as industry professionals.
MAAC Kolkata faculties are always exposed current technologies and information.
MAAC has high-end computers and equipments to train students.
Along with VFX Courses MAAC also offers Web and Graphic designing courses.
Demand for Web page development is increasing day by day and so the requirement for web designers and graphic designers are also increasing.
All the MAAC Centres Chowringhee, Rashbehari and Ultadanga are under the directorship of Mr. Naveen Choudhary.
Mr. Naveen Choudhary is like huge support behind each MAAC Members.
Get in touch with us and explore our diverse field of Multimedia.
It is time to open up your creativity skills.