In our today's blog we will discuss the basic difference between Animation & VFX or Visual Effects.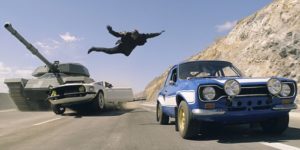 In the rapid advancement of technology computer animation has been available to the masses and the animation industry has turned into one of the fastest growing industries.
Animation in simple words is the process of making the illusion of motion and illusion of change by means of rapid display of a series of pictures or images that minimally differ from each other.
It is a technique of photography. The Images or pictures are designed and drawn. Then layouts are made. The successive images are photographed in such a sequence that it creates an illusion of movement.
The Cartoons on television is an example of animation.
Animation on computers is one of the main ingredients of multimedia presentations.
There are much software applications that enable us to create animations that one can display on a computer monitor.
To display animation, a digital camera, computer, or projector are used along with new technologies that are produced.
Animations can be recorded or stored in various equipments and formats. Some recording would be flip books, video tapes, motion picture movies or on digital media. Some of the formats on which animations can be stored are digital video or flash animations.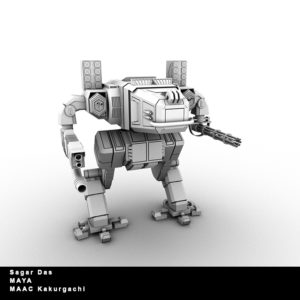 There are several techniques for making an animation. They are as follows:
Traditional Animation: It is sometimes referred to as Cel Animation. It is one of the oldest forms of animation. Here the images are drawn on a transparent piece of paper fitted on a page using a colored Timing is an extremely important factor in traditional animation.
Since one has to fit the frames with the sound-tracks perfectly, the process becomes lengthy and costly.
Some movies made with Traditional Animation are Snow White and the seven dwarfs, Beauty and the Beast, One thousand and one Dalmatian.
2D Animation: It is a type of animation created in a two dimensional context.  2D animation doesn't employ any fancy digital model or virtual space, opting for a more straightforward approach.
Some movies created by 2D animation are The Lion King, Aladdin, and Jungle Book.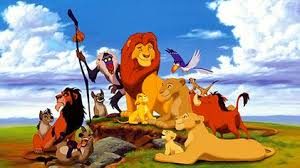 3D Animation: 3D animation is a process that involves taking fully 3D objects (whether they are physical or digital) and making them animates and moves.
Most 3D animation today is done using CGI or computer-generated imagery. Some successful 3D movies are Avatar, Avengers, Toy Story, and Transformers: Dark of the Moon, Harry Potter and the Deathly Hallows, Iron Man.
Stop motion animation: This animation technique physically manipulates an object so that it appears to move on its own. Some examples of movies with stop motion animation are Coralina, Fantastic Mr.Fox and Paranormal.
Computer Animation: Computer animationis a process by which animated images are generated. Some movies with computer animation are The Angry Birds Movie,Alpha and Omega, Alibaba,A Bug's Life.A list of Softwares used in animation is as follows: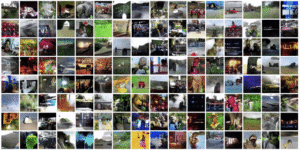 Blender
3D Studio Max
Mudbox
Maya
3D CAMERA PROJECTION & TRACKING
Light Wave 3D
V RAY
 VFX is Visual Effects. It is a way of mixing real life shooting with animated images.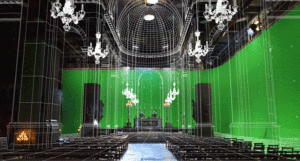 Anything that is difficult to film in live action can be achieved using Visual effects.
Computer Generated Imagery or it is also popularly called CGI.
It is anything that is created digitally within the computer. Some movies where visual effects have been used are Terminator 2: Judgment Day, Jurassic Park, The Matrix, Tremors, and Life of Pi and many more.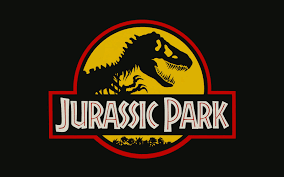 Special effects such as a car chase or an explosion are made on set. Visual effects are primarily executed in Post-Production stage with the use of various tools and technologies.
The technologies are graphic design, modeling, animation and similar software.
A visual effects supervisor is generally involved with the production from an early stage. They need to work closely with production. The film's director design, guide and lead the team involved to achieve the desired effects.
Visual effects may be divided into at least four categories:
Matte paintingsand stills– A matte painting is a painted representation of a landscape, set, or distant location that allows filmmakers to create the illusion of an environment that is not present at the filming location.
Historically, matte painters and film technicians have used various techniques to combine a matte-painted image with live-action footage.
Digital effects(commonly abbreviated as digital FX or FX) are the various processes by which imagery is created and/or manipulated with or from photographic assets.
Digital effects often involve the integration of still photography and computer-generated imagery (CGI) to create environments which look realistic but would be dangerous, costly, or impossible to capture in camera. FX is popularly used with the still photographer in contrast to visual effects which is associated with motion film production.
Techniques used in Visual Effects are Physical Simulators, Matte Painting, Rotoscoping , Green Screen, 3M Modeling.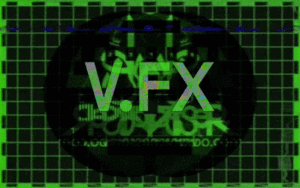 Software's used in VFX are:
After Effects- Adobe
Flame Auto Desk
Bou jou
3Ds Max
SILHOUETTE
Nuke
Smoke
Maya
Mocha
Professionals associated with the Animation industry are well in demand. Rapidly the technology is witnessing growth and gradually becoming more advanced. As a result the demand for content is growing. Job market is opening up for animation professionals.
There are various types of job associated to this industry. Like film production studios need skilled animators. Whereas the gaming industry look for animators who can help with concepts.
Modelers and Animators are the most commonly found profiles in which recruiter hires for companies. But there main demand is always looking for skilled and, talented people in the field. Riggers or technical artists are higher in the demand scale.
Professionals associated with the Visual effects require some basic formal education. They require having technical software skills to create designs. The VFX artists create computer generated animations and special effects. Specific technical knowledge is very important to get entry into this industry.