Today in this blog we will discuss about the curious case of Indian Animation in the contemporary entertainment world.
In the magical World of Animation anything is possible. We have witnessed so many stunning animated movies released under the banner of famous animation studios like Disney, Pixar, Dream works etc.
Animated Series like Tom and Jerry, Mickey Mouse have entertained all age groups in the past decades and still going strong in the list of popularity.
Indian Animation Market has come a long way and the Indian Animated Series like Chhota Bheem, Motu Patlu, Hanuman have successfully made the space in the heart of Indian Audiences with great effort.
Indian Animation Studios have huge scope today; they get to work both on domestic and international projects in wide range of genre.
But still there is something missing. Indian Animation Content has not been able to win the heart of International Audience till date.
ANIMATION AND VFX GENERATED IN INDIAN ANIMATION STUDIOS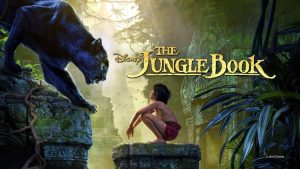 Disney's Film The Jungle Book was partly created in the Bengaluru Office of Moving Picture Company whose headquarter is at Soho.
Bengaluru Branch of MPC (Moving Picture Company) used latest advancements of photo-realistic rendering and motion capture technology to develop breathtaking visual effects.
This Live-action/CGI (Computer-Generated Imagery) Film has detailed and painstaking animation done by Indian artists and the film won the Oscar for Best Visual Effects.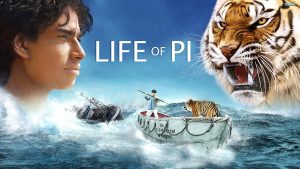 Life of Pi is another film done in Mumbai and Hyderabad Offices of Los Angeles based VFX Company Rhythm and Hues which won Oscar for Best Visual Effects in 2013.
Lots of advanced computer graphics were delivered to build the scenes of Bengal Tiger on a boat in the Pacific Ocean.
There are many other animated Hollywood Films like How to Train Your Dragon, Shrek, Skyfall etc that have outsourced large amount of work to Indian Studios.
Yet it is hard to find any award-winning original VFX (Visual Effects) or Animated Film entirely from Indian Studios that has got commercial success.
Indian Animation Industry has many talented and finest animators but why Indian Animation Content is not up to the mark is a matter to ponder upon.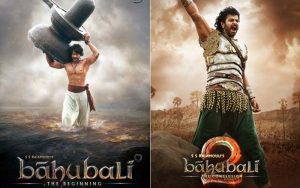 Blockbuster movies like Baahubali: The Beginning (2015) and Bahubali: The Conclusion (2017) had many Indian animation studios involved for 15 months to create the VFX of the film.
Makuta VFX Company was the principle Visual Effect Studio responsible for 50% of the CGI of this film.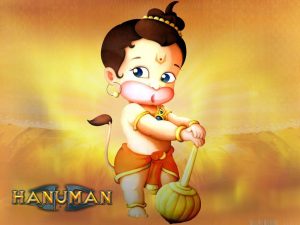 Animated Feature Film Hanuman (2005) is another successful film at the box office which became very popular among the young age group. It was created by Silvertoons and Percept Picture Company based in Mumbai.
Created by Green Gold Animation Company Chhota Bheem has gathered million of viewers since its launch in 2008.
Director Rajiv Chilaka is one of India's most successful animator.
Beside that Motu Patlu, Little Krishna and Roll No.21 are other heart-winning cartoon series liked by Indian audiences.
NO DEARTH OF TALENT IN INDIAN ANIMATION INDUSTRY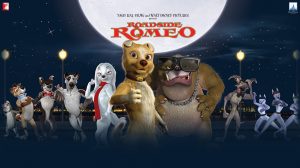 India has skilful animation artists but home-grown films are either awkwardly made or unlikeable.
For example the animated film Roadside Romeo didn't get much appreciation in spite of high investment.
Indian Animation Studios are excellent in provide assembly-line workflow but are not coming up with original content.
Famous Indian Animator E. Suresh who is also founder of Studio Eeksaurus says that reason for animation being stuck here is
"The lack of original story writers who can think and write about animation" and the second reason is "the absence of studios and producers who can see goodness or profit in animated content".
Suresh further explains that almost all films want to tell popular stories from the Ramayana or the Mahabharata. It's like India has only two popular manga whereas Japan has millions of manga to choose from.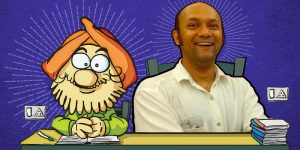 There is the cost factor also. According to Kumaresh Cartoon Channels can obtain readymade animation product from anywhere in the world at one-tenth the cost of a new Indian production for example Cartoon Channel can acquire Doraemon Series in Rs. 4 Lakh then why would they pay Crore to make a tele-feature here.
SCARCITY OF POLICY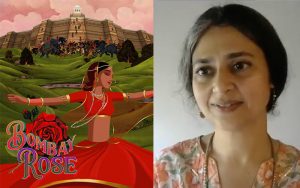 Renowned animation filmmaker Gitanjali Rao mentions that how Disney came forward to produce her contemporary version of Mahabharata but later stepped down by saying that "No animation has been made with more than 4 crore so we cannot fund your project". According to her Disney India has no intention to make an Indian Animation successful because that will diminish their market.
Gitanjali Rao's animated film Bombay Rose received positive reviews in recent time. Animation Films in India gets no Government support.
There is lack of policy to give space to home-grown animated content.

In this ominous scenario there is Children's Film Society OF India (CFSI) one of the few government bodies that provides funds to animation filmmakers.
But CFSI is bad in distribution and CEO Shravan Kumar reveals that they hired Rajshri Productions to distribute Rajan Khosa's film Gattu but the film could not recover its making cost and the distributor insisted on their 20% cut; this incident discouraged CFSI from hiring distributors.
Kumar says that only children comes under CFSI's purview and that is why Shilpa Ranade's Goopi Gawaiya Bagha Bajaiya was shown to school children across the country but is not available for adult audience.
Gitanjali Rao argues that CFSI has some brilliant films collection but they are in neglecting position. The films accessible on their website are generally bad and CFSI is not investing in encouraging talent. It is only carrying out its objective of showing films to children.
In spite of this unfavourable situation Indian animators are continuing with the work of delivering best animated unique content to the Indian audiences,
MAAC Centres across Kolkata are the leading Animation Institute in Kolkata; connect with us to get more detail about the courses.
Contact Your nearest MAAC Center
@9836321595 MAAC CHOWRINGHEE
@9836321789 MAAC RASHBEHARI
@9830390356 MAAC ULTADANGA