Media and Entertainment Industry is the most happening sector because it is related to our day to day daily lives.
Today in this blog we will take you to the exceptional journey of ETV to launch its Kids' Channel 'Bal Bharat'.
Media and Entertainment Industry mainly comprises of television, film, radio and print media. This Media and Entertainment industry is purely involved in providing entertainment and information to the world mass.
Through different Languages, Channels and Digital Platforms Indian Media and Entertainment Industry keeps the population up-to-date about the social, political and economical status around them.
M&E or Media and Entertainment Industry are one of the creative industries where technology innovations and consumer demands are moving hand in hand. This sector is dependent on culture, market, languages and consumer section.
India is at second-largest television market in the world and has big broadcasting application having numerous satellite TV Channels.
Along with government run Doordarshan channel; Indian Television has private channels like Zee, Colors, Sony, Star Plus, B4U Music and ETV etc. Our TV contents have broke the language barriers many times and won the heart of audience across the borders.
CONTRIBUTION OF ETV IN MEDIA & ENTERTAINMENT INDUSTRY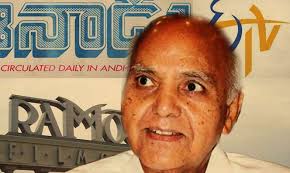 Originally ETV is an Indian Telugu language pay television channel, owned by Ramoji Rao under the banner of Ramoji Group and launched in 1995. It is 24 hour Telugu satellite channel located in Hyderabad.
ETV is one of the most watched Telugu Language TV Channel and diligently created a prestigious position for itself in Media and Entertainment Industry.
Previous year ETV or Eenadu Television celebrated its 25th anniversary and announced that it is going to venture into kids' genre with the launch of ETV 'Bal Bharat' Channel in 11 Indian Languages along with English on 27th April.
According to Rajeshwari Roy the head of content at ETV 'Bal Bharat' "Ramoji Group has immense contribution in the Media and Entertainment Industry from the initial stage of Indian television history".
The purpose behind the launching of 'Bal Bharat' Channel is to engage young viewers with entertaining yet informative programmes in their comfortable languages.
'Bal Bharat' will be available in 11 Indian Regional Languages for example Assamese, Gujarati, Bengali, Hindi, Marathi, Kannada, Odia, Punjabi, Telugu Malayalam, Tamil beside English.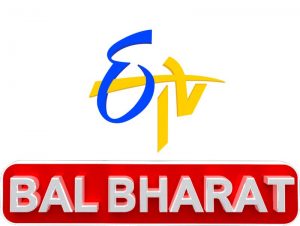 Contribution of ETV in the Media and Entertainment industry cannot be ignored. It is entertaining the vast majority audience from the few decades.
The creative team of ETV has worked dedicatedly to bring gripping stories in the genre of action, comedy, mystery and adventure. The flowchart of programme will contain stylish animated series, films and special program for the weekends.
Due to Pandemic there is a little delay in the launch of ETV 'Bal Bharat' but 'Bal Bharat' has geared up to celebrate childhood with fascinating tales and characters. It will also offer the values and flavours of the region.
This new entertainment channel in different regional languages for kids will impart fresh television viewing process and will tap playful spirit and curiosity of children.
ANIMATED CONTENT OF ETV BAL BHARAT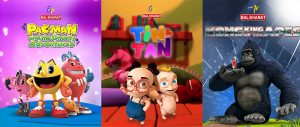 The fresh and new series of home-grown animated cartoon programmes are purely made for the enjoyment of Indian kids throughout the country.
Shri Ramoji Rao's idea to launch 12 TV Channels for kids has brought Desi-flavours to brand new world-class content and such visionary work has never been done before.
So stay tuned on 27th of April to experience a whole lot of original exciting animated stories on your television screen.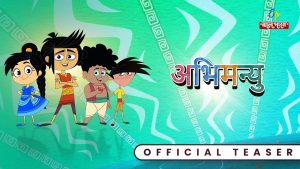 Pure Indian content Abhimanyu-The Young Yodha animated series is all about young soldier Abhimanyu, the son of silk trader Manikchand. He is a brave warrior who protects his citizen from the evil and villains.
Abhimanyu along with his master Guru Shivdutt and friends Potol, Falak, Minchu and Gupsup protects his city from any infringement.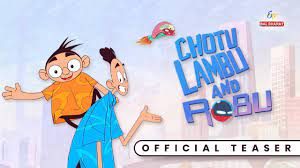 Hilarious, action – adventure Chotu, Lambu and Robu is the first science fiction show launched by ETV 'Bal Bharat' where two Aliens from the planet Zudo arrives at planet Earth with a mission to study about human species.
Robu (AI) the artificial intelligence has also come with the Aliens to collect the intelligence of human being.
Shri Ramoji Rao believes that children are future citizen of our country and they deserve quality entertainment for their overall upbringing and development.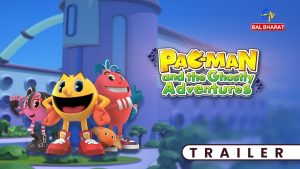 Pac-Man and the ghostly adventure is another hilarious animated series which takes place in and around the planet Pac world and Nether world.
Pac and his friends show heroism and stops villains from conquering Pac-world.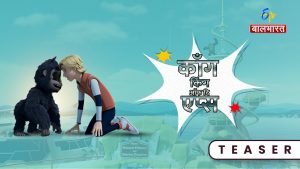 Indian original animated series Kong: King of the Apes follows a young Ape Kong who is being saved by a young boy called Lucas. Lucas and Richard are twin brothers and how their personal world revolves around the Ape.
Beside these home-grown animated shows ETV 'Bal Bharat' will broadcast moral stories, informative contents, stories of great persona, mythological stories and children films.
"This is the first time that an Indian Kids' Channel has been started with new variety of programmes and all the shows are fresh; there is no monotonous content" said proud Ms. Rajeshwari Roy.
ETV 'Bal Bharat' will be a milestone in Indian Media & Entertainment Industry and it is going to benefit many talented artists and kids both.
Recent BARC (Broadcast Audience Research Council) report says that Kids' Genre comes under 4th largest viewership category in India with almost 7% share of total viewership.
ETV 'Bal Bharat' is aimed to broadcast 8-10 Indian animated shows in a year and this step will welcome many new stories from new young talented animation artists and animation studios.
Hence ETV 'Bal Bharat' and Ramoji Group deserves a heartiest congratulation for giving priority to Kids' Genre and delivering contents which are close to Children's heart.
Animation is the great happening in the current scenario and hence our academy MAAC Chowringhee – MAAC Rashbehari– MAAC Ultadanga has designed special Course structure for Animation.
Each year many students complete the MAAC's Animation Course and get placement in different reputed Animation Studios across the Country.
Join MAAC and get call from top Animation Studios.