Learning Animation is one of the new revolutionary skill based educational programme where aspirants getting exposed to new career options .
Indian education scenario has changed a lot. Now-a-days regarding the matter of education one doesn't only think of engineering and medical science.
It has now been built itself as the most versatile industry to adopt the child's both mental and physical development.
This is how different candidates may choose different career.
Students after completing, 12th or higher secondary exam now opt for a course learning animation.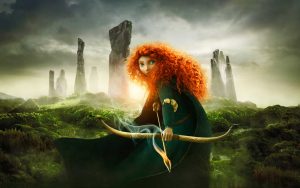 Thanks to the professionals of MAAC institute located at different posh locals of Kolkata like Chowringee- Rashbehari – Ultadanaga who offers career counselling sessions, master classes for students just to know the level of interests among students.
So as a whole pursuing a career in animation is an exciting journey that a plus two level student just jumps into.
So if one needs to know what it takes to be to get a proper training from a good institute in Kolkata while learning animation.
The following post will elaborate how to take a good and professional training from a good animation institute.
What an aspiring student might have expectations from animation institute before getting admission?
Kolkata is actually a hub for well known animation learning schools.
If one wants to make an online research on animation institutes one would come across multiple animation institutes.
If one is determined to get a lucrative career in animation one should keep in mind that the animation school one chooses is designed in such a way that it helps him to learn the animation skill.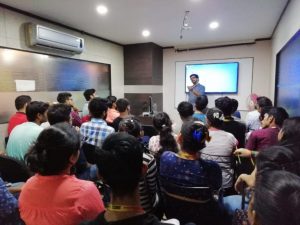 SOME OF THE THINGS THAT REGULATES THE POPULARITY OF ANIMATION SCHOOL ARE-
EMERGING POPULARITY – Animation is regarded to be the most popular industry in the world.
So it may be regarded as multi million dollar universe that may lead to a dynamic career option is not an exaggerated statement.
If one wants to move forward and at the centre of attraction enrolling the best animation will definitely will make sense.
To choose the best animation course one must necessarily check about the popularity of the institute before enrolling in any particular animation institute.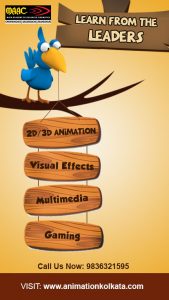 JOB PROSPECT-  Learning Animation is amalgamation of multidimensional of various properties and it should be taught in details along with detail skills.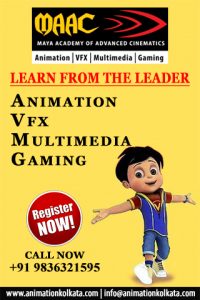 So for this one should consult the education counsellor of the institute.
The animation course offered by the institute should cover all the elements that is required for working in film and television industry, web designing, graphic designing, media houses, production house, e learning platform, advertising firm, to mention a few.
INTEGRATION OF 3D TECHNOLOGY-When we are in search of the best knowledge in the entertainment industry it is nothing astonishing that the emergence of 3d animation has led the movie industry to accept it and make it premium quality animated film.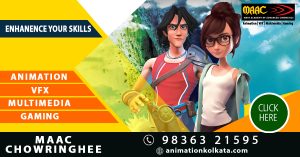 Nowadays Bollywood also uses 3d animation in its film. Regional films are also using 3d animation.
So there is a high demand for 3 dimensional animation , which has become in indispensable for animation industry.
POWERFUL TOOL FOR EDUCATING- The e learning tool has become become an important factor in the education industry.
The education industry is evolving a lot. Learning Animation  has become an important part of it.
So an aspiring student should try to learn the animation tools that are prevalent in the industry.
Learning animation has one exciting aspect also!
Other than perusing a career as an animator one may by becoming proficient in animation work as an animation teacher also.
TRANSFORMING ANIMATION INTO REALISM–  Learning animation is basically turning the imaginative world into reality.
Only then the spectators may have inclination towards a particular project.
One of the vital purpose of animation is story telling. Animation institute or school should teach the tactic of story telling.
If an animation school doesn't give emphasis on grooming up the skill required for storytelling one might give a reconsideration.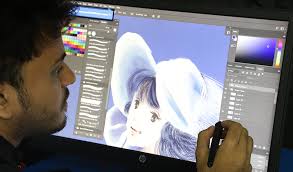 FREELANCING- The animation course should teach one to be independent.
Even if one is interested in doing freelancing one may also proceed in this line.
The animation institute teaches an aspiring student the skill required for this purpose.
These are the some major factors as aspiring student should keep in mind while looking for a good animation institute.
There are some other factors one should keep in mind while opting for learning animation from good animation institute.
SOME OF THEM ARE DISCUSSED BELOW-
FACULTY MEMBER– In an animation institute the faculty members should be brilliant .
The trainers should have a good knowledge about the subject.
The trainers must help in understanding the basic concept of animation.
One should allow ones engagement with the subject from the very first day of the beginning of the course.
A faculty member should always keep a student updated about the subject and also provide extra classes and also doubt clearing sessions.
PROPER LOCATION – Kolkata is considered as a metropolitan city and need not mention'' cultural capital of Bengal.''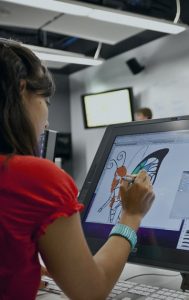 But the most important thing is that one should opt for an institute which is located in Kolkata as well as it should be located in the heart of the city.
One should choose an institute that is well connected with metro rail, with bus, and Indian railway.
PLACEMENT ASSISTANCE- Another significant one should keep in mind while choosing an institute is placement.
One should keep in mind that which ever institute one chooses it should provide placement assistance via campus placement.
So after completion of the course one should start a career in a reputed company.
PRACTICAL SESSIONS-An aspiring student should keep in mind whether an i statute provides practical sessions or not.
Theoretical and hands on practical classes are considered to be one of the major factors of an animation organization but there are some practical skill that is required to be taught by an institute.
If theoretical classes provides the basic idea of animation and practical classes teach the practical skill.
The institute which provides a good knowledge of practical skill helps to mind the gap between practical and theoretical knowledge.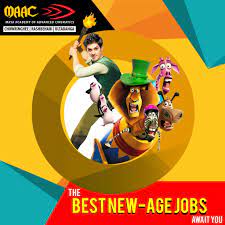 Getting admission in a premiere institute is a difficult task but if one keeps the above ideas in mind and make a bit surveys on institutes in the city he or she might become successful in enrolling in one of the good institute in Kolkata.
An aspiring student may also become a good animator one day after being trained in a good institute.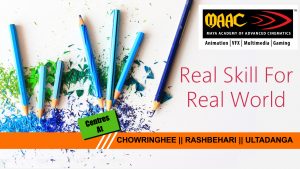 MAAC is one of the premier institute in Kolkata which provides learning animation course It has all the facilities that is discussed above .
One branch of it is located in Chowringhee and other one in Rashbehari and Ultadanaga.. It also provides 100% placement assistance.It has good faculty member.
Those who have completed a course on animation over there are well placed in different animation studios.
There is a huge demand for animators nowadays so one should choosing a career in animation is first and foremost thing.