We know that Graphic Designer are professionals who create visual concepts and bridge the gap between companies, brands and audiences.
They communicate ideas that motivate, inform and attract consumers.
Today in this blog we will point out important Commitments or Responsibilities of a Good Graphic Designer.
Graphic Designer fundamentally deal with wide range of tasks such as Logo Design, Poster design, Banners and other visual projects for advertisements, magazines, reports etc.
Graphic Designer has great career prospects and after completing Graphic Designing Course trained candidate can come across broad career options.
Graphic Designer can work independently or they can become part of creative agency, corporate company or design studio.
They are in great demand in the field of advertising, branding, academic, entertainment and printing.
A reputed Graphic Designing Institute teaches about all nitty-gritty of professional world along with academic activities.
Maya Academy of Advanced Cinematic or MAAC Institute is such an Institute where Graphic Designing Courses are taught with extra care.
Here, along with academic knowledge MAAC students gets an overview about responsibilities and duties of a well-trained graphic designer.
Let's have a look on Responsibilities of a Good Graphic Designer.
KNOW YOUR AUDIENCE FIRST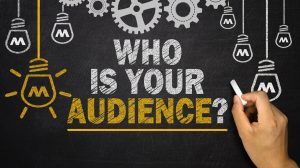 Thinking about the audience or knowing the audience must be prime responsibility of a good graphic designer.
Graphics Designer must keep in mind that they are serving to the public, the audience will be their consumer.
Therefore knowing the taste of the audiences based on their age group is essential.
Graphic Designer use texts and images for conceptualizing visuals based on requirements. Hence communication with the clients and discussing about the need of the consumer is vital part of this profession.
A good graphic designer never ignores the audience and fulfill his/her task towards the benefit of the audience. For example a graphic designer will use clear, easy and simply texts and visuals for an awareness campaign for general public so that each and every citizen can get the message.
Similarly graphic content prepared for children will have bright colours and attractive visuals to win their heart.
Whereas when the graphic designer is supposed to work for a particular group, at that scenario he/she can use specific text or visual to deliver the message.
Graphic Designer working in Logo Designing department must be loyal towards the brand and must work hard to make the Logo as admirable as possible
DON'T HESITATE FOR A SECOND OPINION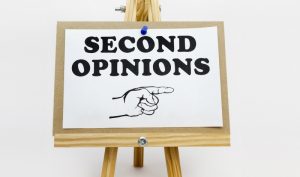 Commonly graphic designer follows their instinct and own imagination; but at the moment of doubt and confusion taking second opinion can prove helpful.
Getting a second opinion from the professional is another important duty of a good graphic designer.
Second Opinion gives a rough idea about what others think regarding the creation of graphic designers.
Before finalizing the design show it to your colleagues and get feedback; this will aid you to understand faults and shortcomings in your design.
A good graphic designer should not be overconfident and must be ready to face criticism and disapproval.
Graphic Designers must be flexible and should not hesitate in accepting better opinions on their existing project from their fellow graphic designers.
Therefore as a good graphic designer one must share their work with fellow designers and must communicate in case of doubt.
MASTER ALL THE DIFFERENT SOFTWARE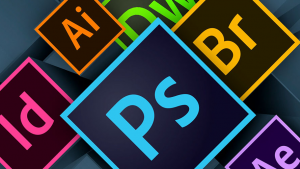 Brilliant software are available for graphic designing such as Adobe Photoshop, Illustrator, Sketch Up, Adobe Animate CC, Autodesk 3ds Max, Adobe InDesign, Corel Draw and lot more.
Mastering varied software and applying them at appropriate place is another responsible task of a fine graphic designer.
The modern, high-end software are capable to turn every imagination into digital visuals. Graphic designer must explore and learn different software for the amelioration of their skills.
Different software has their own specification which can be applied on specific part or project therefore graphic designer should be aware of various strength and limitations of different software.
For example Adobe Photoshop is basically image-editing software whereas Corel Draw is for Logo designing, Magazine designing and News Paper Designing.

3D animation is now integral part of graphic designing. 3D image of products are common in print and web content.
Autodesk 3ds Max is remarkable software for 3D graphic designing whereas Adobe Illustrator is ideal for billboards and business cards.
Learning and mastering different software will enable graphic designers to experiment and create more innovative designs.
However knowledge about various industry standard graphic designing software will add strong point in favor of graphic designer's career growth.
CONTENT IS THE KING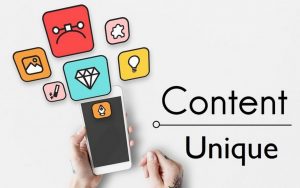 A responsible graphic designer must work hard to give his/her content a unique touch.
The content is everything in digital medium therefore artist must be innovative and inventive because ultimately the goal is to attract the consumer in large number.
Plagiarism is harmful which can result in the end of career.
The graphic designer can get inspired from his colleague but he/she should come up with fresh, new and original ideas of their own. Bring out your own imagination with accuracy and attention to details.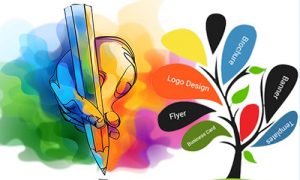 Designing Banner, Brochure, Business Card, Logo, Templates comes under graphic designing and for this designing artist uses appropriate Colours, Texts, Shapes etc.
Creativity and strong ability to communicate ideas through visual content is the principle trait of a fine graphic designer.
Good Graphic Designers must fulfil their responsibilities that come with their job; so that they can reach pinnacle of success in short period.
Graphic Designer also makes sure that his/her design appears clearly and neatly in all media.
Therefore from magazine layout to big images on billboards, graphic designers create visual concepts/ideas with the help of digital platform like computers to make the people understand the world around them through texture, symbols, colours and images.
MAAC has programme in Graphic, Web and Interactive Design, Print Design, Digital Media and Design.
Students can learn advanced software like Adobe Photoshop, Illustrator, Corel Draw, Adobe InDesign and lot more under MAAC's Graphic Designing Course.
Lucrative Career Options like Web Designer, Packaging Designer, Layout Designer, Interactive Designer, App Designer and lot more comes under MAAC's Graphic Designing Courses.
Join MAAC today and enjoy the method of Digital Graphic Designing.
Call us 9836321595 to get avail a free Demo Class.