In our today's blog, we will be discussing Multimedia and how is it an important career option.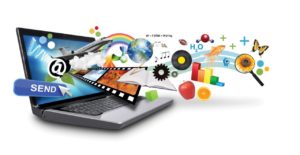 A multimedia is a form of a content type for human communication through computer vision. It is used to visualize and understand information from one to another. Multimedia is the way of communicating through text, graphics, audio, and video. The most important element of Multimedia is the computer, without a computer, the coordination with visuals and audio can't be possible. Multimedia is a part of the Animation field.
The Animation & Multimedia industry has matured in India and has moved on from being just an outsourcing facility to a creator of indigenous intellectual property as well. There are more than 300 Animation studios that came up about three to four years back only.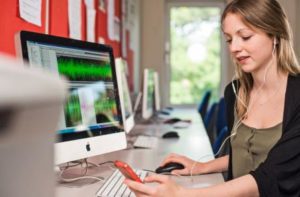 Multimedia is required in every field nowadays, whether it be an online presentation or a business conference. Multimedia plays the most vital role in advertising. It required in print as well as electronic media. Firstly, they are prepared in computers using software and then it is shown to the ultimate audience. Multimedia is used in print media like journals, magazines, newspaper etc. Nowadays, we not only see text but photographs too in newspapers. Multimedia is also used in the field of education. In the last ten years, we have seen a vast growth in the usage of computers in schools. Computers make studies more interesting. There are different visuals and pictures used to incorporate the study matter in a child's mind. It is scientifically proven that it is easier to understand something when we see it visually.

In many companies, presenting information to business professionals is a required form of communication. Applications are already available for creating great-looking presentations, and through multimedia, these applications will become even better and more effective. There is a vast scope of career options in the field of multimedia.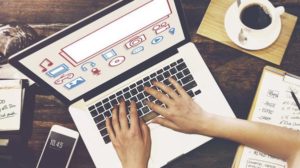 MAAC KOLKATA offers such courses which help you to master multimedia and it makes you ready to take up multimedia in any required field. Multimedia is present everywhere, the phones we use, the T.V. we watch, the newspaper we read, the games we play. Multimedia is required everywhere. The games in our mobile phones also contain multimedia. There are different career options related to multimedia, some of them are:
Advertising manager, Creative Director, Media director, Web Designer/Developer, Multimedia Designer, Animator, Game Programmer , Game Tester, Photographer.
 Lately, there were no such scholastic courses in multimedia but nowadays many big colleges in the country offer degree courses in multimedia. There are courses like a Diploma course, Bachelors Degree in Multimedia etc. Many software companies are offering for many types of software. These professionals are also recruited in film companies, schools, universities, business companies etc. Multimedia professionals generally work on creating digital images for the purpose of Animation, creating digital images for the purpose of Animation. Multimedia can be pursued with any stream. A commerce student can also opt for this in college as well as the students of other streams. The Multimedia specialists design and create information technology based multimedia products such as websites, DVDs as well.
Some key skills that are most importantly required to be in multimedia professional are: A good eye for Design, Layout, and detail imagination and Creativity, Time management skills, Organizational skills. The companies/agencies that employ professionals as:
Advertising agencies
Local authorities
Retailers
Software/multimedia houses
IT consultancies
Computer games companies
Manufacturers
Publishers
Educational Organisations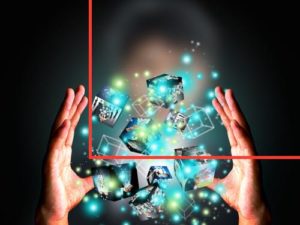 The average pay for a these professional in this country, India is about 3,90,000 per year. There are not that much of a promotion scheme when it comes to Multimedia, that is why people are generally not promoted to other designations but they do get the bonus. This is very valid too, as when it comes to multimedia, it becomes very different from other jobs. Multimedia is maybe the only field and the only job that requires creativity, unlike the other jobs. Once your creative power is lost (which happens very rarely with creative people) you cannot do anything, not even a promotion or an extra pay can help you save your livelihood. Usually, the salary in this field  depends upon the skill and knowledge of the respective person.
The contract can be temporary like a one or two month's contract. It can also be a contract that requires only the fulfillment of only one project. For example, there are companies that hire professionals to work on their product design and once the product design is done, the work and the interest of the company in the professionals are also over. It is very useful and advantageous for multimedia professionals as they can work with different companies at the same time. It is also useful for the young and budding media students who wish to gain experience as they can work with some small startup companies on a temporary basis. It is a very good Career option and also good way to have some extra earnings and part time jobs for people who are more interested in some other field than Multimedia. After gaining experience in this field one can start up his or her own Business and work independently.
Maac Kolkata is one of oldest and renowned Academy in India for providing training in Animation, Vfx and multimedia. MAAC Kolkata provides a comprehensive, 360 degree learning opportunity for extensive job-oriented training in responsive web design, 2D Animation & print. You will be introduced to the latest trends in the web & publishing industry like digital publication, augmented reality, mobile apps & interactive web content. So it is a great career option for young aspirants who aspire to be successful and keep their creative mind alive at the same time. People who do not wish to get a job and work 9 hours a day and feel like robots, multimedia is the perfect option for such people.