Web Designing is becoming the trendiest career in today's time . Know How?
The key to successful marketing is by taking advantage of the digital communication these days.
It has been seen that more than the old methods tactical digital marketing keeps audience glued to their screens.
Businesses have mostly started making good use of the web designing and online marketing methods to make their business grow in leaps and bounds.
This has necessitated the influx of a lot of people into the web designing business and also facilitated many to take it up as a prospective career.
This has in turn acted as a catalyst for commercial development making businesses grow.
The web designing course basically deals with the inner artistic talents of a person while using various software as tools.
This lucrative course is skill based and made use of software's like HTML, JAVA, and CSS.
As it developed over the years and became more improved the tools used have been changed as well and nowadays more use of software's like PowerMockup, UXpin , Pixate and others is done.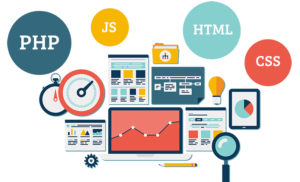 An expertise in coding along with knowledge of the various visual designer software help in creating beautiful and vibrant interfaces, which are professional alongside being trendy and stylish too.
Choosing to become a designer is not only about the glamour and the frills of the profession it takes a lot of toil on the body of the designer.
This is mainly due to the long hours that designers need to spend sitting in front of their work stations for each piece.
Being a successful designer goes hand in hand with the ability to accept competition and combat it.
With the increase of number of designers and the demand of the best in the lot has made the job extremely competitive.
Since a large part of the job revolves around meeting with clients and negotiating with them the best price for your service while convincing them to hire you.
The aspirants who make web designing their career need not to be good with public speaking and no need to have good hold on English mostly.
They need to understand client need and mould it with their creativity and transform in beautiful website.
The job as a web designer is very fluid as seeking clients, creating the products according to their needs is the only job that a designer has.
The quality of the products is not only ascertained by their performance but also by their catchy looks.
The web designing job opportunities have grown immensely over the years as the internet is growing by leaps and bounds as you all are aware of.
Along with the technical knowhow of design and computer graphics you are also supposed to have skills which are related to customer service skills.
There are a huge number of accomplished web designers in the market today so in order to make your mark you should have a quality in your work which is by far different and stands out from the rest.
The uniqueness can be in terms of your graphical designs or your codes.
There are various reputed institutes which offer web designing courses these days.
Because of the competition having a technical certification from a reputed institute is more beneficial than self-learning as that increases your acceptability by clients more.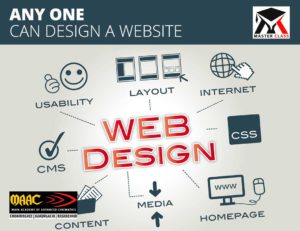 The classes at an institute not only help in learning all the nitty-gritties about web designing but also gives you an official qualification as a designer.
As a designer you should be able to maintain and analyze the marketability of the product that you create.
There is a constant stream of new software's being created thus you need to keep up with the changing trends and need to be a fast learner to help you in that.
A passion for learning, exploration and creating makes web designing your calling as a career.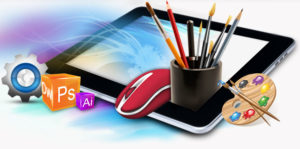 There are various reasons which has led to the advent of Web designing as a major career prospect. These are mainly:
Demand from various business owners: whether large companies or small startups almost all forms of businesses have started using the web designing world as a form of their growth. As it creates an impact on the consumers and is also extremely eye catching.
Creativity: the web is filled with innovation wrapped in technology which helps in designing portals which are user friendly an easy to navigate through. The hunger for creativity makes people choose web designing as a career as it provides a large array of clientele with varied needs.
Independence: working as a web designer helps designers be their own boss and they can offer their services as a freelancer. They have flexible working hours and do not have the stress of a 9 to 5 job giving them the freedom to work with ease and earn sumptuous amounts as wages at the same time. This has thus grown into an alluring prospect for the young generation.
No sign of saturation in the industry any time soon as the chances for growth is immense in this job. The only necessities to succeed in this profession is to be hard working and have a rock solid perseverance. Clients are always on the search for meticulous designers whose work is ought to bring his company the added boost. Thus designers who get signed up for big companies are destined to huge salaries and various other credits for their job.
Thus all the above reasons and many more have made the selection of web designing a major trending career prospect.
This vocation has been found to act an escape from the monotonous, simple and boring life that the programmers have.
It is a world filled with numerous ways of exploration and innovation.
In a nutshell web designing is a career which has a wide range of clientele and makes for a great career prospect for many.
However it often happens that while working on a project designers lose their sense of time and forget to take care of them.
Whether you work from home as a freelancer or sign up with a company to offer your dedicated services if you make the choice to be a web designer you are in for a happy journey.
We are just a phone call away.
To Know More Click Here & Register To Get Call Back. Bottom of Form