A good résumé with proper description of the skills and expertise is what professionals need to get employer's attention. For Animation and visual effects artist, it's the showreel that helps them to grab everyone's attention.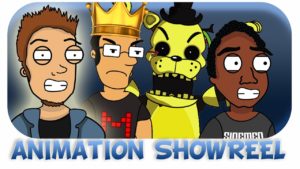 The showreel plays a vital marketing tool.. One must prepare the demo reel with care, take expert advice and get feedback on it before sending it out.
The purpose of the show reel is to get one an interview with someone who can hire.
Maac Kolkata is an institution dedicated towards creating best-in-industry expert animation artist with vivid professional knowledge.
It offers to its students, courses like, AD3D EDGE Plus, D3D (Program in 3D Animation Film Making), DAFM focuses on Pre-production & Digital Filmmaking, along with an overall understanding of the 3D Animation process.
The specialised techniques, interactive sessions, in addition with help from industry expert enables the students to enhance their skills and acquire professional platform.
The faculty of Maac Kolkata ensures that the students have better knowledge professional understanding and can present themselves to the industry with superior works.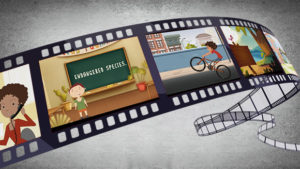 To create an expert level showreel that will help you to kick start your career and help you to get a deserved job, you need to keep in mind few "DO's and DONT's", that you should follow.
ADDING BEST WORKS
The most important thing for all aspiring animators is to include only their best work in the showreel.
While selecting the items, keep in mind, that they are creative, innovative and unique in it's own way.
A proper judgment is required to select the best works.
The showreel should possess the quality of attracting viewers and should leave them awe struck.
So, try to be utterly sincere while selecting the works-to-be-included, and don't choose something just because you have some kind of special liking for that shot.
So, choose wisely and make it more interesting and visually perfect.
"The first impression is the last impression" goes a proverb, so begin the showreel with a best work.
If you want to make it engaging then start and end the showreel with your best works.
It needs to be up-to-the-mark and shouldn't be lagging visually. The works should give vivid idea of your talent.
It is noteworthy, that, the specialised sessions conducted by Maac Kolkata  induces a taste of good work in the students and, undoubtedly, they excel in their field.
LENGTH OF THE REEL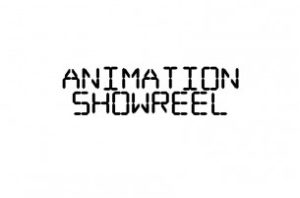 The showreel should not be way too long. Do not make it of 5-6 minutes of length. The zeal is lost in lengthy Animation showreels.
Make sure the whole work is not more than three minutes.
Make it short but full of impact. To get noticed on your skill and talent it is advisable to keep it within 2-3 minutes, lesser the better.
Employer's look for amazing content in lesser time. A 30 seconds work with best content is much preferable than a lengthy reel with mediocre works.
If you include average quality works to fill time, it would surely make the project lose its charm. Don't add long stories; instead try to present diversity in work.
Believe in quality than quantity and pay more attention in giving out the best out-put of short duration.
EDITING THE SHOWREEL

Always be careful of what shots you edit together. The shots should be related and it should not look whimsical.
One of the key aspects is not to repeat clips. The whole project should be engaging and interesting.
It is also important to pay adequate attention on the pace of the Animation video.
Placing reel too slow might create boredom, and the viewer may skip or pause it, and eventually lose interest in watching the whole showreel.
Even putting the pace too fast would fail to create a lasting impression.
A proper balance of speed is required so that the employer is able to recognise your talent.
Also, do not edit the show reel like a music video, where no one shot is shown in it's full length.
A PROPER PRESENTATION
Do not mess up the video with over the top titles, transitions and editing.
A proper presentation with clarity is very important for the show reel to achieve utmost impression.
Lucidity is also important to highlight the showreel as exceptional, where the shots are better understandable.
Also try to avoid loud and annoying music, as it distracts the viewers and they lose interest in watching the whole of it.
It should be kept in mind, that it is an Animation show reel not a motion graphics reel.
As in motion graphics reel a loud music can be entertaining, while in Animation showreel it can spoil the overall impact.
Use such a music that would not overpower the dialogues. A subtle music with soft pace can gain you deserved attention.
The transitions should match the shots and don't add them in more dramatic ways.
Try to keep it simple. Also, try to include a bit of blank space between two different Animation pieces.
So that the viewers don't misunderstand it to be one.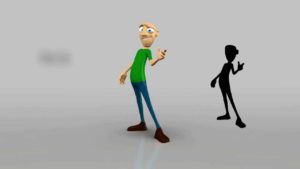 PORTFOLIO WITH THE SHOWREEL         
It is a wise idea to add your portfolio along with your Animation works in the showreel.
Also it is important to add a reel breakdown or a credit list with the showreel.
It is mandatory to add a demo reel breakdown and it should clearly show your involvement with each piece. The breakdown sheet should consist of:
Titles/Description of each shot
Software used
Any special extenuated circumstance.
An animator is judged, in its first place, from the showreel, so it is better to avoid adding "work in progress".
Incomplete works does not put a good effect and portrays an incomplete depiction of your thoughts, which creates misconception.
It is noteworthy, to add your-
Name
Phone
Email Id.
Include a head and tail slate with your name, phone number and email address on the reel.
It should be like a complete package of your work and personal information.
RELEVANT WORK
For securing an Animation job, you need a video based showreel.
Do not include examples of works that has nothing to do with the job, you are applying for. In a single reel, try to focus on a single area and give your best shot in it.
If you are applying for the designation of an animator, show works related to JUST THAT AREA and avoid adding irrelevant items.
The person who reviews the showreels has to view a number of reels, one after another.
So irrelevant things would not go down well with them.
Making the first impression strong is a very difficult, yet challenging task.
Think well and include those works with which you are confident.
Review your works again and again, so that it is capable of drawing other's attentions.
Surely a good mentor would be of great help in this matter, as the case is with the students of Maac Kolkata.
The students are achieving great heights for the proper guidance they are getting, and soaring high in the field of Animation.