The history of digital gaming has been widely celebrated from all generation. Although video games would not reach mainstream pop-culture in mid 1970's as arcade games, video game consoles or even computer games to the general public,  the mobile gaming started way later in the year 1994.
It was unimaginable to anyone that any game was possible on such a small device such mobile phones back then, where NOKIA just revolutionized mono-colored bar phones.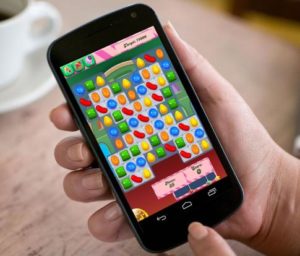 Even phones were not available to all people as they were high end electronic devices and were deadly costly. The first mobile game was the famous TETRIS in the Hagenuk MT-2000 device in the year 1994.
From 2 bit snake on NOKIA sets to modern day VR game on the fastest running smart phones, there has been considerable range of upgrade.
With increasing demand on making games to look more real, developers have worked hard and successfully kept all our dreams come true.
Towards the end of the 20th century, owning a mobile phone became omnipresent in the industrialized world – due to the rapid expansions of different companies, and along with it the price of handset also decreased considerably.
Outcome of which led to this huge change, technological up gradation by handset developers became more frequent and fast.
With these advancements in technology, mobile phone games also got sophisticated with each iteration, taking the upper hand to exponentially improve display, processing, memory management, look and feel, network coverage and refined operating systems.
With the arrival of featured phones AKA camera phones in the market, more hardware power became obtainable even in low price-range devices. Coloured display, multi-channel audio and most importantly the means to download and save new applications paved a new direction for commercial mobile game publishing.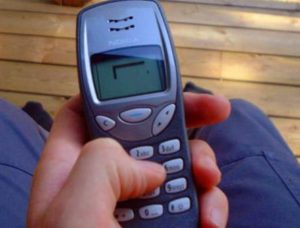 Originally games were pre-installed in the mobile phones that were bought and only were limited to that phase until 1999 Japan took it to a level above and introduced to the world the first downloadable mobile phone games on the NTT's DoCoMo's I-Mod platform. Amazing isn't it?
It was the marketed and commercialized throughout Asia, Europe and North of America by 2000, and then gradually to other nations. In the present day, Japan is standing strong as the world's largest market for producing and revenuing mobile games.
In Europe, downloadable mobile game contents were established by "Les Games" portal at Orange France, owned by In-fusio, in the year 2000.
Before mobile games were commonly provided directly by handset builders, now along with them mobile operators started distributing games.
But handling hundreds of one or two person team of developers was a tedious job, so mobile aggregators and publishers started to act as a bridge between operators and developers that in turn reduced the revenue share received by the developers.
It was a hard blow and not so good news to developers back then.
2003 gave us android Operating system but back then it was still glitchy and bugged, unlike not where it reigns with equal competition with the Apple OS.
In 2008 Steve Jobs pioneered his greatest creation, the i-Phone app store which entirely changed the market.
Firstly it widened the users options to choose from where to download apps; the application store on the device.
The Apple users, however, are only restricted to use the Apple App Store, since Apple forbids the distribution of apps via any other distribution channel.
Secondly, mobile developers can upload applications directly to the App Store without the typically lengthy negotiations with publishers and operators.
Lastly the tight integration of the App Store with the device itself intrigued many consumers to try out apps, and the games market received a considerable boost. It was booming with new games in the market.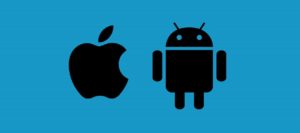 History has given us a lot of games, and we cannot stop talking about it.
So let's see some of the best games found on any platform based on the number of download and play time.
If you haven't played any of these games you should give it a try.
Clash Of Clans – A multiplayer game by SUPERCELL studio where you create a village and you go to war with your clan members.
This is the highest downloaded game from the day of its release in 2012 till 2017.
Minecraft – This addictive 8 bit sandbox edition 3D game from 4J Studios and has a world of its own. With free roam ability character also gets to change its environment and create new adventures each day as they please.
Monument Valley – This is a strategy game from USTWO Games studio which tells a very interesting short story about our protagonist who deals with paradoxical puzzles and have to overcome them save the world. This game was first released in apple platform then on android.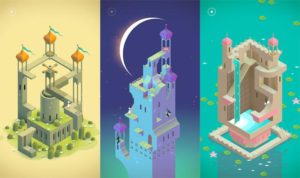 Badlands – Frogmind studios gave us this strategy Mobile gaming where a flying creature named Clony goes flying through different puzzles through the course of dawn, noon, dusk and night. Is is beautiful to play this game. The look and feel of this Mobile gaming is stunning and soothing.
Plant Vs. Zombie – Developed by PopCap Games this is an addictive Mobile gaming where you defend your backyard from a terrorising wave of zombies, but the plants are not inferior to the zombies. This game tells us nature has an interesting way of bringing everything back to normal.
Candy Crush Saga – Perhaps the most inglorious and overrated game of all time is Candy Crush. Developed by KING studios this is a tetris based game where you complete a stage with the given amount of steps and move on to the next, but damn this game gets hard at times.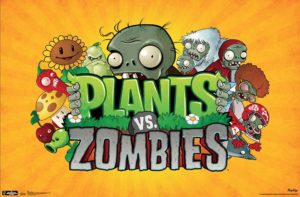 Limbo – This piece of art comes from the Playdead Studios. This  Mobile gaming is about a little boy lost in a forest and has to escape the dreadful scenario, overcoming giant spiders, bear-traps, and go through a factory while almost drowning him and find his love.
It reminds you of the dreadful nightmares you saw as a kid and how to overcome them. this one way 2D game has a beautiful look and feel and background sound.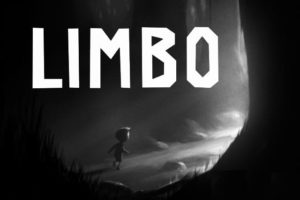 Ryan North's To Be or Not To Be – Ryan North is a Novelist and Game developer who made a game from his novel where you get to chose your destiny in the famous Shakespeare novel the Hamlet. The rich graphics and pop touch makes the game really very interesting.

Lifeline – An interesting decision making game where our main character Taylor is marooned in an unknown planet and has to find out a way to return back to earth. The user has to guide him in real-time and providing accurate scientific information to rescue him. This game is developed by Three Minute Games.
The Room series – With a successful release of The Room in 2012, Fireproof Games have given us two more parts. This game instills fear of fight or light in the players hear as you have to escape a room filled with deadly terrors lurking in any corner by solving ghastly and unimaginable puzzles.
With the advent of VR mobile gaming in the market, gaming sees no bound in near future.
Although new, this technology has a interesting future. Mobile gaming is expected to continue its rapid growth through 2018 and beyond.
In the year 2015 mobile gaming beat console gaming by a long margin. So however uncertain you may think the future is but its definitely a bright one.