Animation and Multimedia nowadays is not just an art of drawing cartoons but has emerged as complete industry with tremendous revenues.
According to report India's Media, Entertainment, Animation Industry with multimedia has grown around 20 per cent in 2016, propelled by a 31 per cent growth in the VFX industry alone.
The release of films Fan, Shivaay, Bahubali, M. S.Dhoni the untold story, Sultan has given the VFX industry the much needed lift.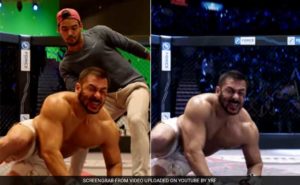 And with this increase in the revenue, so as job opportunities in this field has also increased.
So, why not grab this chance and make animation as your career.
Animation in India is vastly taking over the entertainment industry generating a number of career options.
An animator with experience with a hands-on experience earns approximately Rs.400000 to Rs.500000 approximately annually and a fresher earns approximately Rs.15000 to Rs.25000 approximately monthly.
Thus there are plenty of jobs in this field. The Multimedia Industry is huge and is expanding like ever.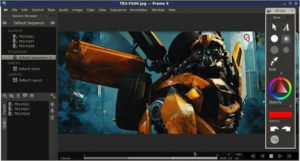 The prime fields in multimedia Industry are Advertising, Online and Print News Media, Film & Television, Cartoon production, Theater, Video Gaming, E-learning animations, animation,2d as well as 3d and many more.
There are also professional opportunities for animators,graphic designer,gaming mobile application and gaming desktop software developers, cartoon artists,3d modelers, layout artists and many more available in the market.
To avail these fabulous career options one can attend certificate, diploma courses from recognized institutions.
These institutes sometimes also provide career assistance to students in order to get them on track for their bright future.
Job Opportunities in Multimedia Industry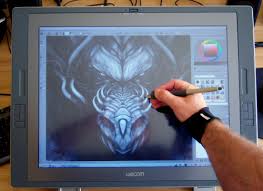 A range of work profiles are there in this field. These are as follows:
1) Animator:
An Animator gives life to computer generated drawings and characters on screen.
2) Sketcher
The days are gone when sketchers used to sketch with theirs hands, now comes the digital pens which are used for drawing sketches on computers.
3) Designer or Graphic Designers
Designers design architectural setups for application specific forms, mostly part of these are web designing and graphic designing.
4) Planner
Planner in animation refers to who does the plan for backgrounds in games so that you can get the 3D image of this game's setup.
5) Editor
The Editors particularly watches the content, analyses it, remarks the additional needs and edits the unwanted part. Yes you are the boss here.
6) Composer
How many of you remember the music of Mickey mouse or Tom and Jerry?
Yes, it is the music that makes watching the cartoons more fun….isn't it? Thus the composer does the same job.
7) Movie Maker
Movie making is fun to do. Animators create movies based on stories and fables.
The animations short films are also becoming popular on internet.
8) Writer
The writing involves many things such as plotting, putting and outlining the contents of stories. If you are a good writer then you can go for these options as well.
9) Software developer
Software developer's work involves designing, creating and writing and implementing computer programs for video games and other gaming environments.
10) Pre production
Preproductionhappens before the production of the animation project starts. The important function of pre-production planning is effective use of resources before an animation project such as films or games are produced. It includes building up ideas and developing proper plan of implementation.
11) Post production
Post production is done after the project is completely done. It usually involves editing scenes, various transition effects, adding voice to characters, background score, dubbing and many more. It is the final step of production of any animation project. Many More.
Courses offered by Institutes
Students looking for career in this field should have skills with Computers, Creativity, Imagination, Presentation, Drawing and modeling skills.
If you want to start your career just after 12th standard then you can do a diploma course.
These courses provide you knowledge of applying visual effects that is Vfx, flash, web motion, mixing, production, rendering etc.
Certificate courses in animation provide a wide variety of certification such as follows:-
Career Courses at MAAC KOLKATA
3D Animation Programs
Enter the exciting world of animation.
Improve your skills and career opportunities in the animation industry with exclusive 3D Animation courses.
AD3DEDGE – Advanced Program in 3D Animation
D3D – Professional Program in 3D Animation
DAFM – Program in Animation Filmmaking
Design VizPro – Program in Architectural Design
VFX (Visual Effects) Programs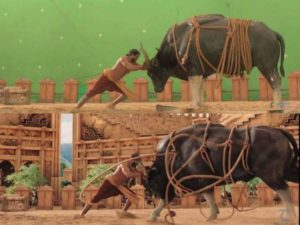 From flying cars to flying superheroes! Create high-quality visual effects (VFX) for films, TV, advertisements & games, with MAAC's VFX courses.
ADVFX – Advanced Program in VFX
VFX Plus – Professional Program in VFX
S3D – Job-Ready Program in Stereoscopic 3D
Graphic Design & Multimedia Courses
Build a career in web designing, graphics, and print & publishing. Join any one of our Graphic Design &Multimedia courses and explore opportunities in the national and international studios.
APDMD – Advanced Program in Digital Media & Design
DGWA – Programs in Graphics, Web and 2D Animation
DGA – Programs in Graphics & Animation
Game Designing Course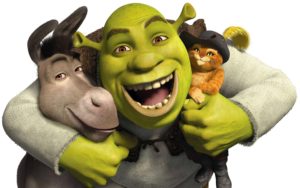 Make work as fun as play! Create your own games for PC, laptops, mobiles and tablets!
DGDI – Program in Game Design & Integration
Media & Entertainment Course
Get trained to join the media & entertainment industry with a comprehensive course, and explore career opportunities in India & abroad.
IPVAD – International Program in Visual Arts & Design
Short Term Courses
You can learn a new skill or sharpen your existing skills in one or more software. MAAC offers short-term courses to suit your needs.
MaxPro – Program in 3DS Max
MayaPro – Program in course in Maya
ADS – Certificate Course Advance Digital Sculpting
SMOKEPro – Program in SMOKE
DFM – Certificate Course in Digital Filmmaking
CE Pro – Program in Compositing and Editing
Advanced Compositing with NUKE, MOCHA, SILHOUETTE
Digital Photography
DP – Certificate Course in Digital Photography
Furthermore, only some examples are covered here.
Opportunities exists in private sector enterprises is tremendous.
So a booming career is waiting for you in the animation industry. There are number of animation studios both in India and abroad who work for clients.
An animator can be a freelancer as well who can earn very well in work from home scheme or they can start their own internet channels and post their animation works online and earn from it.
Multimedia Industry has a sky of opportunities stored in its kitty.