Calling it the cutest Pixar Animation is not wrong. You will desire to watch it once more even after watching it for a hundred times.
We bet you will fall in love with the Sanderling chick in the movie. You must be wondering what we are talking about. Today we shall discuss about one of the finest works of Pixar that is Piper.
Piper is a computer animated short film released alongside Pixar's Finding Dory on June 17, 2016. It was written and directed by Alan Barillaro and produced by Pixar Animation Studios.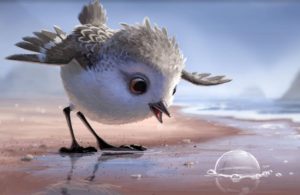 It's a story of a baby bird whose adorable self-development journey easily shadows Happy Feet's Mumble at the cuteness stake.
The six-minute short film teaches us that we can learn even from the little things in this world. In the story, a hungry sandpiper hatchling is being taught by her mother to procure food on the sea beach but gets engulfed by a wave and left terrified by the experience.
Then she refuses to leave the nest. But soon finds a group of hermit crabs digging into the sand to find deeper food and protect themselves from the waves.
She copies their behavior and gets skilled at gathering food for the flock. So, with the help of a hermit crab the piper was able to discover a whole new world under the waves and the riches it has to offer.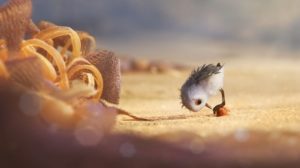 Alan Barillaro used all the latest technology to film this animated movie. He and his team took over three years to create this six minute length. The idea hit Barillaro during his morning jogs in the Bay Area, where he found a group of little speckled birds scampering to feed amidst giant kelp.
He also noticed that these little birds were afraid of tides. To create this animated movie, the entire animation team entered the Sanderlings' world. They spent their weekends on beaches in search of the birds.
They carefully watched the little chicks hopping and fluffing their feathers to warm up. Barillaro and his team faced huge technical challenges to create three elements in the movie – sand, water and bird's feathers. Barillaro studied how her feathers moved and shone in various levels of lights to copy these reflexes in animation. Overall they did a thorough research before animating the movie.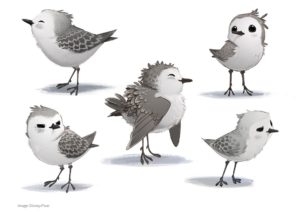 You can also play with the characters created by you. Believe in yourself and start heading towards your dream and see it becoming true. Contact our counseling team today and learn more about animation.