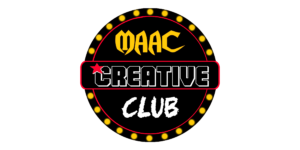 Hello Maacites, today we will introduce to our in-house operational club popularly known as 'MCC'
You must have heard about the word MCC at your centers.
MCC is a short abbreviation of Maac Creative Club.
There is an old culture in West Bengal of creating a clubs. A club is an association dedicated to a particular interest or activity. Therefore, going with the tradition we too created a club to capture all the creative works of our students of Maac Chowringhee, Maac Kankurgachi, Maac Rashbehari under one single roof.
So, MCC is an initiative taken by our director Mr. Naveen Choudhary, exclusively for our students of 3 centers only.
All the students of Maac Chowringhee, Maac Kankurgachi and Maac Rashbehari can become a proud member of this creative club.  With every registration in the club the members will get one t-shirt from the club.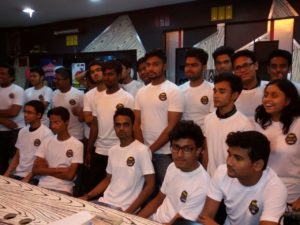 Registering MCC is absolutely free of cost and everything related to this have been made online so that our students. Members can work on it all the time round the clock. The students can visit our official website: www.animationkolkata.com and then click on MCC and get their names registered.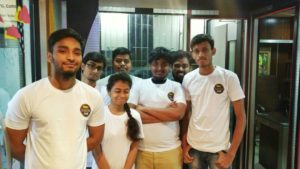 After the registration, students will be eligible to update their account, add their profile pictures, add their works, like other's works, etc.
Registered students can also view current job openings by login into their account. We conduct many different types of competitions and seminars every month where they can take part.
The students can submit their entries of a particular competition online and get their likes through facebook account. Then the work with maximum likes gets awarded and recognition by their respective center's.
We have many such events which we will let you know from time to time. Keep yourself updated by all the hot and happening news on our official website.
MCC members are segregated under three categories, they are mentioned below:
Silver Club
Gold Club
Platinum Club
Recently Maac Kolkata has introduced the Technical Forum in the first week of October 2016.
In this forum all the students can share and ask their technical queries to all the fellow students and faculties.
Those who know the correct answer can login to their MCC account and suggest an answer to the query.
If the suggestion is helpful, users can hit on YES or else click on NO.
They can also comment on the suggestions and upload pictures in support of their queries or answers.
We are also planning to add our alumni and experts to the technical forum so that they can provide their valued suggestion through the experience they have gathered.
This will help you to get the appropriate answer to your question and solve out your problem in the soonest possible way.
We are always at your service to give the best education in the best way we can since we are the best 3D Animation and Visual Effect (VFX) Institute in Eastern India.
Maac Kolkata Rocks!!!!
Stay Tuned for more updates.