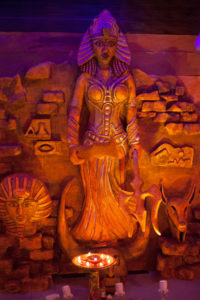 Hi Guys, its season of festivals, so again I am back with the hot and happening news from MAAC Chowringhee. Yes! I am talking about the celebration of the grand event of Agomoni 2016 at the biggest centre of MAAC Kolkata where the students and their parents joined us to welcome Maa Durga. It was 30th Day of September 2016 – theday for which we were eagerly waiting for. The fruitful result of over a month's punctilious hard work of the student and their mentor has brought its color. The centre premise was beautifully decorated on the Egyptian theme. The rock curved Durga idol, the Egyptian writing on the wall, the Sphinx all together gave a feeling as if you were visiting the real Egypt. As the festival of Agomoni has a traditional flavor, all the students and faculties appeared in traditional dresses. Where the men wore Kurtas and Pajamas and women were found in sarees and salwar suits. The whole environment gave a different look.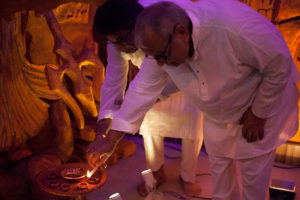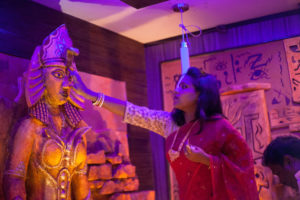 Our honorable director Mr. Naveen Choudhary inaugurated the event of Agomoni 2016 by lighting up the diyas in front of Goddess Durga. The number of photo sessions took place. Then he visited the practice lab where the students showcased their artcraft, paintings and photography. After this, the inspirational speech by Naveen Sir, filled the students with new capabilities and boosted their enthusiasm. He also announced the introduction of the Technical forum in the MCC section of our website www.animationkolkata.com.
Here the students will be free to share their technical queries with all the faculties and fellow students. Whoever knows the correct answer might answer or comment on their suggestions. Followed by this, the cultural program took place where the students showed their talents in terms of playing musical instruments, singing, dancing and doing yoga.
Then came the time for which all the students were impatiently longing for – The Award ceremony. The students who took part in all the in-house competition were awarded for their hard work. Finally there was light refreshment for everyone present. All enjoyed the day to the utmost level and took away with them lots of memories of the event.