Hello my dear friends, apart from Animation and VFX, I came today to tell you the hot and happening event of MAAC Kolkata. Where the scent of Durga Puja is in the air. Where enchanting beats of Dhak is ready to echo in the environment. Where everybody is busy in shopping. Our students are also busy in decorating their respective centre's thematically to welcome Goddess Durga and spread her blessings all over.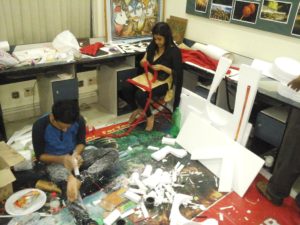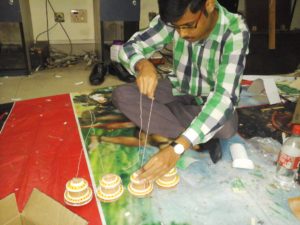 Preparation at MAAC Kankurgachi
Yes! I am talking about AGOMONI. As discussed earlier Agomoni is the preparation of welcoming of Goddess Durga with her sons to our centres. Maa Durga freed the world from monstrous forces. Durga Puja not only celebrates her victory but also celebrates the triumph of mankind. West Bengal is famous throughout the world for celebrating Durga Puja with great enthusiasm. Every year, grand celebrations are observed in the honor of Mother Goddess in the entire three centre's of MAAC Kolkata i.e. MAAC Chowringhee, MAAC Kankurgachi, MAAC Rashbehari.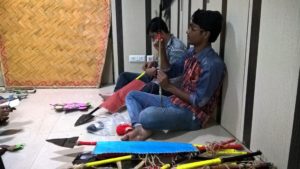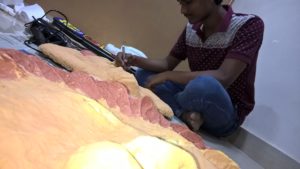 Preparation at MAAC Rashbehari
Each centre organizes a two days exhibition on different dates every year. The making of Durga Idol and decoration starts about more than a month before the D-Day. The respective centres procure for the materials to be used in the preparation. A group of students work together to make the idol and decorate their centre. The preparation itself is no less than a festival in terms of excitement and fervor. Students display their art and craft work in different mediums and styles during the Agomoni exhibition. They enjoy the competition with their fellow maacites to earn the best entry rewards. You all are cordially invited to the Agomoni in our centres on the following dates:
MAAC Chowringhee – September 30, 2016 & October 01, 2016
MAAC Rashbehari – October 01, 2016 & October 03, 2016
MAAC Kankurgachi – October 03, 2016 & October 04, 2016.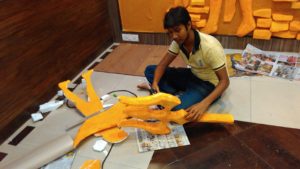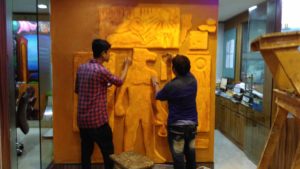 Preparation at MAAC Chowringhee.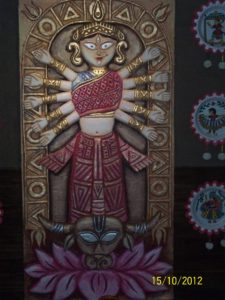 Agomoni 2012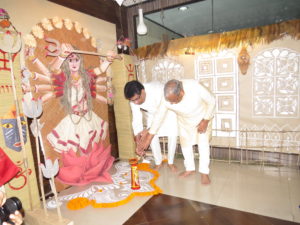 Agomoni 2014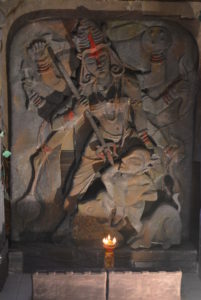 Agomoni 2015