Animation is a way to bring imagination into reality. It's limitless. It does not have any limited scopes; animation is being used in various fields in the world. As we have already discussed the use of animation in education, advertisement and aviation industry, animation is also being used in many other industries too. Today we will talk about the evolution of animation in India, its current status and the future of the industry.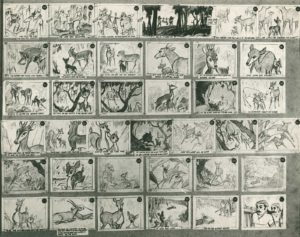 Indian Animation Industry covers both – the 2D and 3D animation for the feature films. The first film by Indian animation industry was 'The Banyan Deer', produced in 1957, under the guidance of a Disney Animator named Clair Weeks who had also worked on 'Bambi' (1942). He guided a group of Indian Animators in the making of the film. He was also on a mission to establish and train the first Indian animation studio as a part of the American Technical Co-operation mission. Two people of the group proved themselves the animation pioneers in India. One, veteran animator Ram Mohan started his career at Films Division's Cartoon Unit. Another, Bhimsain Khurana, known as the father of animation made an animated film 'Ek Anek aur Ekta' (1974) which also became the first animation film to be aired on Doordarshan.
'Raja Chinna Roja' (1989) was the first movie, in which actors are seen with the animated character. Later on in 1990s actors stated voicing the animated characters. These types of cartoons were enjoyed by the kids as well as the adults also. In 2010, the Indian animation industry was expected to be worth $2.5 billion and it was also predicted that it will grow by 23% in the next four years. There are three main factors that led animations to grow in India are low cost of production, highly skilled labors and government support. Frankly speaking, skilled labor in India is plenty but professionalism is yet to come. These days, many animated movies are getting released in India like Arjun – The Warrior Prince, Chota Bheem, Motu Patlu, Hanuman, Roadside Romeo, etc and many TV series.
The animation industry in India is growing by leaps and bounds and is expected to touch the greater heights in the future. People with their innovative ideas and creative skills have taken this industry to a new level of possibilities. Creative, innovative and skilled personnel are housed in India and that is why big international banners outsource their work here. Since the beginning and now, evolution of animators has come a long way bringing lots and lots of opportunity for them.
So, if you think you have creativity, this is the best platform to enter. Join MAAC Chowringhee or MAAC Kankurgachi or MAAC Rashbehari today and touch the new heights with you skill.