One of the most influential marketing tool in recent times is animated video marketing.
It helps us in making and creating a connection between the companies and target audience.
It may convey information quickly than any other content. It brings communication in three ways audio, video , and emotional content.
WHY ANIMATED AWARENESS VIDEOS?
Animated videos are preferred more than live action commericial videos.
The very first reason is budget is very much low.The second most important thing is it is more fun giving and catchy.
Animated video production companies are quite sure that all animated videos will be helpful for the consumers.
They will be able to get a thorough idea of the brand. They will listen to brands services.
They will also be able to convey their message via the medium of video.
According to Molecular biologist John Madine vision influences our senses in the most prevailing way, collecting half of our brains resources.
Animated videos are used by businesses both small and large in order to outreach more people.
It has proven to boost conversion of consumers and it also increases the engagement.
Visual information are being processed by our brain cells more faster than the text.
So animation graphics are always recommended so as to reach consumers as it is always easy to comprehend and very much catchy to the spectators.
Animation videos are the most effective tool for marketing of various products and services.
With the help of visual graphics along with text and voiceover animation videos are effective means of communication.
These animated awareness animation videos help to narrate story behind the product in a comprehensive way.
Studies have revealed that 75% of people uses visual methods .
The information that are transmitted with the help of animation reaches the brain and it makes a permanent effect in the mind.
THERE ARE VARIOUS BENEFITS OF AWARENESS VIDEOS
Helps in boosting conversion rate-By creating animated awareness videos a corporate house might keep the consumers engaged to the end and after watching any kind of awareness video one may inspire the viewer to make a purchase though the awareness video might discussing of some social issue.
Create a niche for yourself- Good quality video are indeed a great way of digital marketing.
One may stand distinguished from the competition by digital marketing.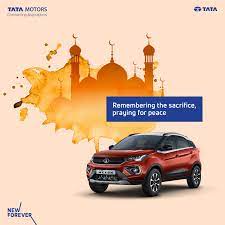 The awareness video might become a brands face and it may create a permanent impression in the mind of the buyers.
A creative , innovative and descriptive awareness animation video may establish ones brand as a futuristic company that helps in building up a good and cordial relationship with consumers.
Immerisive response from customers.
Animation videos of phone gets very much immersive reports from the spectators and the voice over always keep them engaged.
Researches have established that one third of online activities on online surfer is spent on watching videos with graphics.
It is very much necessary to keep the clients engaged and just coming back to a company's website.
Awareness video easily performs the task .
The videos provide a effective way of reaching the customers mind.
An effective technique to create a permanent impression in the mind of the client-
An awareness animated video is very much self explanatory .It has high quality graphics.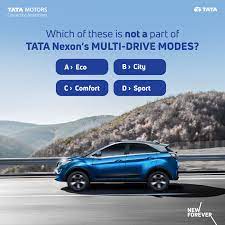 The voice over artist plays a significant role.
Giving a powerful awareness animated video will immensely affect client perspective at sales meeting.
An eye-catching awareness animated video will help at exhibition stall will drop people and their attention.
5.Enhances understanding of a particular issue in a better way. Some awareness related campaign can better explained by video animation.
It explains about some social issues, that also in an effective and comprehensive way.
Using the story narrating concept in animation video might in a short span of time might convey the real life stances with which the real life stances with which the viewers may relate directly.
Energy time and money saving-Using animated video for animated programme is very economical way of creating awareness.
Such videos need very frequent updates whenever required the updates could be done easily.
Making an animated video is not very much time killing.
In a span of a few minutes an entire story could be narrated.
No discrimination among any genre of people- animation videos never make any kind of discrimination among human beings based on age , race skin, or nationality.
Characters are made in order to match the awareness programmes motive to educate people socially.
No human factors are involved except in voice over.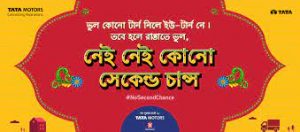 8.With the help of animated videos it is very much easy and effective       to narrate a story.
With the help of tools visual display graphics it is very easy to explain an issue to the audience.
A very effective tool of brand development- Awareness videos are an effective tool of brand development.
As a co-porate company creates an animated awareness video , it indirectly creates a brand awareness.
People gets a thorough ides of the company logo, brand images and brand name.
Recently a Mumbai based media studio Post Office studio collaborated with Ogilvy for an animated video that was released in Tata motors Road show in Bangladesh.
''No second chance '' which was actually the name of the video was created to create awareness among truck drivers .
While one is discussing about such critical issues one may not be rigid or look down on truck drivers .
It was represented in a catchy way with very much fun, tonality and vibrancy .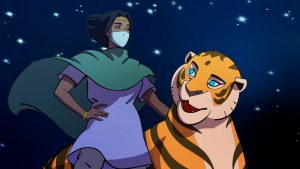 Another awareness video was titled Priya's mask.
This two minute shows India first superhero Priya who with her tigress Sahas is trying to spread awareness about the pandemic .
Priya talks to children about endless efforts of heath care worker during this tough pandemic time.
It starts with a little girl expressing her emotion that her mother who is a nurse trying to help Covid 19 patients.
Priya voice over given by Mrinal Thakur comes with her flying tiger Sahas the voice over given by Vidya Balan.
They try to make the girl understand how her mom is doing a brilliant job.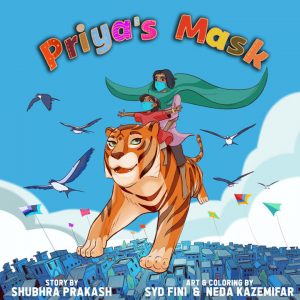 The Tata Motors video which was released on 18 the October garnered over three million plus views in less than two weeks.
The awareness video Priya's mask also made a huge impact on the audience.
In an effort to increase public awareness Tata Motors ,India electric vehicle brand has recently launched its Nexon EV charging story campaign that describes a series of short videos presenting real world use cases that demonstrates the fruitfulness of using home and public charging point.
The campaign generally highlights on the tactile and emotional appeal to eyes and gives an idea of hassle free travel just covering long distance or weekend day trips.
Emami also started an initiative on Insta reels which emphasizes the importance of appreciating the tiny joyous moments of our lives, with the theme of self love and need to just appreciate oneself and the small victories that one gains in life .
The awareness campaign was kicked off by Shakti Mohan.
These awareness videos created by different corporates helps to create awareness among people.
The awareness video creates a permanent impact in the mind of the audience.
These videos won't have been so much helpful if it was made by live action, as animation is very much funny and entertaining.
Be a part of growing animation industry with MAAC Call us @9836321595 MAAC CHOWRINGHEE
@9836321789 MAAC RASHBEHARI
@9830390356 MAAC ULTADANGA