In todays blog we will discuss about the benefits of learing animation courses online.
Learning from home has been the new way of learning since we are now dwelling in a ''new normal situation'' due to ''covid 19'' that has brought our normal life to a stand still.
However Covid crisis pose much threat to the students starting from school to college level and also to the students who are aspiring for professional skill based programmes.
Schools , colleges , vocational training institutes are all imparting online education to the students.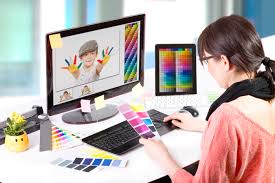 This has been done in order to ensure that students learning process shouldn't come to a halt.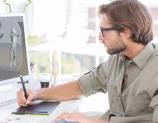 They should utilize their time fruitfully and properly in a beneficial way.
It is a good time to learn new skills that also without much mental pressure( due to Covid crisis).
So it is high time to join new course and to plan new goals for a good career.
Animation is one such good career option nowadays.
It is indeed a course that could be persued from your own house with the help of online learning.
MAAC Institute has started an online animation training course in the name of MAAC Virtual Classes in this 'new normal' Covid situatio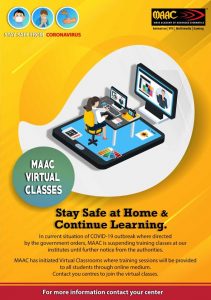 So if any aspiring student have any inclination to study animation and hit the animation industry it will be the right time to get the proper training and knowledge.
If anybody either a fresher or a professional animator may persue online animation course.
A fresher need to learn animation from the basic level, and a professional animator may be interested in gaining some advanced knowledge on the subject by upgrading ones skill sets.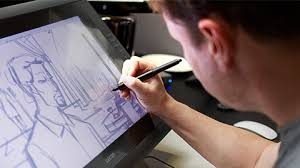 The benefits of learning animation online is sole and unique.
One aspiring student need to choose a course according to his liking where MAAC provides Expert Career Counselor who counsels each and every students and helps them to choose right course to enter into the world of animation.
Below we are discussing why online MAAC animation courses have become so popular ,interesting and as well as fungiving.
1.Nowdays various online videos, web series on animation topics are available. So the sope for animator also increases with the demand of content in the OTT platforms.
MAAC has a unique online learing experince with its syudents. Its an online interactive study designed in way so that it is beneficial to all kind and all range of students.
Suppose if any school student or a student who is a bit young wants to learn animation online his attention will be more drawn towards videos and content which are designed simply but picturized and explained, in catchy way .
The online course by MAAC has been designed here in different way for students belonging to age group sixteen to Fifty.
The course content regarding each and every course in animation for students above 25years of age are different.
The reason is students who are a bit mature they will be more interested in course content which are more informative rather than catchy.
A professional animator wants to join an animation Institute will opt for courses which are informative as well asprecise and also explained vividly with interactive traing session conducted online.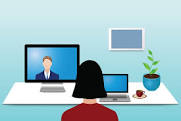 MAAC institute has designed the courses in a way that will be more beneficial to young aspiring students and newbie to industry.
As well as students who stays in outskirts of metropolitan cities or in villages can easily avail skill based programme in animation at there home comfort.
So for these students the classes are designed in a more easier way by choosing the right language for them keeping in mind that they are more able in vernacular language and other skills, than in any foreign language.
MAAC Trainers takes special care to all students studying online classes.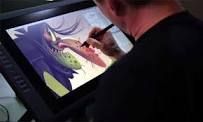 MAAC institute has designed the courses keeping in mind all these facts.
2. The benefit of online animation course is that courses are economical .
A student need not come to the institute to learn .
In a way the students they are able to save their transport cost , their food cost.
As we are living in a ''new normal'' situation without stepping out of the house if its possible for an aspiring student to learn animation it will be a marvellous opportunity.
3.Online animation courses are ideal for professionals who are working in corporate or private sectors on a fulltime basis.
They can take up online animation course during weekends.
They may opt for it during free hours, say after coming back from office or during lunch hour.
If any college student or school student want to learn animation he or she may learn it during their free hours.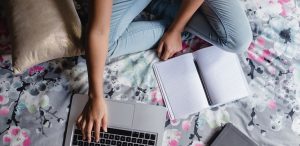 4. If somebody is learning anything online then he will be able to enhance his professional skill in areas like 2d animation , 3d animation, filmmaking , Stop motion etc, and in the same time he will be able to enhance his software skills.
The reason for this is online animation courses are taught with the help of software.
5.Online animation courses could be joined on spot.An aspiring student may fill up the enquiry form.
A career counsellor will get back to him or her.
The counsellor will give him a basic idea of all the courses.
The counsellor will suggest the person to choose a course on the basis of their capability as well as his area of interest.
MAAC provides '' asap'' services to the students.
One need to fill up the form and join the courses onspot by getting proper information.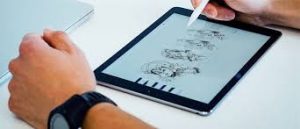 6. Online courses offers multiple courses both full time and part time.
So a student may opt course according to the intrest and passion.
An aspiring animation student will become proficient in courses with specialization option within a limited span of time.
MAAC Chowringhee MAAC Rashbehari MAAC Ultadanga has launched online animation education .
Many student has enrolled themselves in this online courses.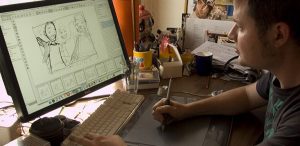 They have beniffited a lot from these courses with great palcaement opportunities.
Without moving out of their house in this new normal situation they are able to continue their education sitting at home.
In this new normal situation students are appearing for virtual interviews with good studios and brand entering into the professional world holding the hand of MAAC.