Hello, Readers here we will take a look into how VFX used in Remo D'Souza directed action thriller film Race3.
Today through this blog we will take you into the World of Bollywood Movies. Race 3 featured actors like Anil Kapoor, Salman Khan, Bobby Deol, Jacqueline Fernandez, Daisy Shah, Saqib Saleem and Freddy Daruwala.
This film became huge success at the box office and it the sequel of Race (2008) and Race 2 (2013).
Produced by Tips Films and Salman Khan Films Company, this film was released in June 2018.
Director Remo D'Souza launched Salman Khan one of the India's most bankable stars in 3D Bollywood action-adventure film Race 3.
Mind-Blowing VFX Of The Movie Race 3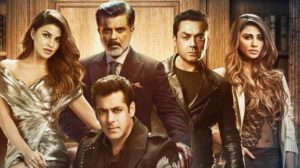 The shooting of the film Race 3 began on November 2017 at the Mehboob Studios in Mumbai.
Then the filming of Race 3 moved to Bangkok in Thailand where the crew filmed a song and an action sequence choreographed by Anal Arasu, at Bangkok's Floating Market, Rose Garden and Jungle of Kanchanaburi Province of Thailand.
After Thailand the next shooting location was Abu Dhabi where shooting was done for 35 days at Emirates Palace, Yas Viceroy Abu Dhabi, The St Regis Abu Dhabi, Abu Dhabi National Exhibition Centre, Emirates Steel Company and the Liwa Oasis.
Choreographer Tom Struthers who choreographed in the movie like 'The Dark Knight', choreographed the action sequences in Abu Dhabi in an extensive schedule.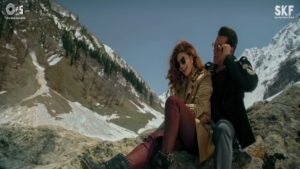 For the romantic song shooting between Salman Khan and Jacqueline Fernandez, the crew moved to Kashmir and then to Ladakh.
Actress Jacqueline Fernandez underwent extensive training in Mixed Martial Arts for this movie.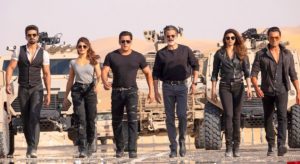 The plot is about the Shamsher Singh (Anil Kapoor) who is a runaway criminal from a village near Allahabad, now owns his weapon business and the conspiracy within his family members.
Shamsher owns a private island Al-Shifa for trading arms and Sikander Singh (Salman Khan) is Shamsher's step son, there is an intra-family rivalry going on among all of them for the control of business and assets but nobody knows "Iss Khel ka asli Sikander kaun hai"
Yash (Bobby Deol) is a close partner at Shamsher's empire and Sikander's confidante whereas Raghu Chaha is the bodyguard of Shamsher.
Other Singh family members included Suraj (Saqib Saleem) and Sanjana (Daisy Shah) who are twins of Shamsher Singh, things get dramatic when Jessica meets Sikander and the family ties becomes strained under each character's ultimate motives.
Race 3 has stylized characters and high-octane action.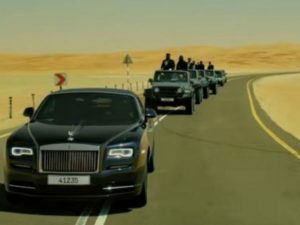 The film showed expensive cars and elaborate shooting set locations.
This film shows all types of action scenes like Car Crashes, Explosions, Combats, Car-fights and Wing suit diving stunts.
Action Scenes are in slow-motion to heighten the drama and thrill of the film.
Race 3 cinematographer Ayananka Bose raised the bar of action sequences in this film.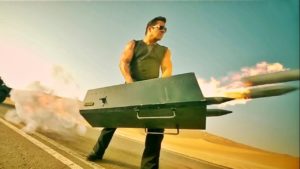 In the climax scene shot in desert, cars were actually blown up; Wrangler Jeep which costs lakhs in India the crew bought 17 such Jeeps and blew up every one of them.
To add realism and heightened 3D experience VFX team showed car's mechanical parts flying –off the screen towards the camera.
The climax scene shooting also received security from the Military of Abu Dhabi due to the explosions on the set.
Around 8 to 10 cameras were used on the set of the action sequences, some choppers, drones and Russian Arms.
Which is basically a high-end camera mounted on a high-speed Porche Van or a Mercedes to help cameraman to shoot from one car to another.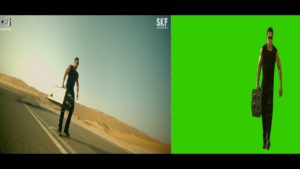 This film featured larger than life action sequence for Salman Khan.
Lots of Chroma-Key effects were used in the action sequences.
First the shots were taken with green-screen at the background and later real location visuals were added at the background.
Khan blowing up the cars by firing the missile like bullets was a real shot, as the director really blew up many cars during shooting.
Visual Effects, 3D conversion and colour grading were done by Prime Focus Limited, the world's largest independent integrated media powerhouse.
As cinematographer Ayananka Bose recalls there was a very positive vibe on the set and lots of fun due to Salman Khan.
The movie is captured on a lavish canvas with beautiful locations, especially romantic song were captured in the mountain areas covered with snow, river and rocks.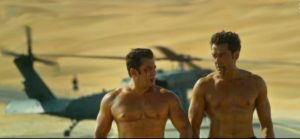 Salman Khan's fans definitely got satisfied by the sight of body muscle of Khan and Bobby Deol when they open ups their shirt off.
The action sequences included kickboxing and hand to hand combat.
Most of the action shots were performed by the cast of the film themselves as they gone through training for weeks before the beginning of the film shooting.
With no doubles being used, Jacqueline learned Mixed Martial Arts while Daisy Shah worked on her flexibility and ability.
Bobby Deol prepared hard and came up in a new avatar and Saqib Saleem performed raw action.
Anil Kapoor got trained to perform action with weaponry.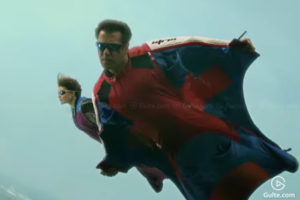 The two marvellous VFX shots in the movie included Salman's wing-suit and Bugatti Veyron explosion scene.
Salman Khan's special entry in Wing suit was the thought of Remo D'Souza, as Remo wanted to do something different.
Remo wanted to bring Salman from the sky to make the entry special and unique.
VFX team under the supervision of Vishal Kapoor delivered an outstanding output.
Dialogues in this film played a different level altogether like 'My business is my business, none of your business' and Daisy Shah comes up with 'Don't open your heart, switch on your Dell Laptop'.
Race 3 released on 1000 screens and collected Rupees 39.87 crore on opening day in India and became the biggest opener of the year.
If you want to be a part of such magnamopus join us and pursue your career in VFX.