What fabulous Movies are being made today with computer animation!
Animated movies are not restricted to kids anymore, they have won the hearts of adults successfully.
Animation has become one of the important film Genre today.
Studios like Disney, Pixar, Dream Works are constantly delivering amazing animated films.
Animated Movies of 2018 are Ralph Breaks the Internet, Peter Rabbit, The Grinch, Incredibles 2, Smallfoot, Isle of Dog, Hotel Transylvania, Spider –Man: Into the spider Verse and the list goes on.
Let's have a look on the Five-Best Animation Movies of the year 2018.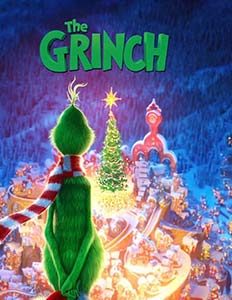 The Grinch is a Computer Animated Christmas Comedy film produced by Illumination Entertainment, based on Dr. Seuss book 'How the Grinch Stole Christmas!' (1957).
Directed by Yarrow Cheney and Scott Mosier, the storyline of the film follows the Grinch who plans to destroy Whoville's Christmas celebration by stealing all the town's decorations and gifts.
Grinch's pet dog Max just wants him to be happy, Fred the large reindeer joins them and Cindy Lou Who represents innocent Joy.
The story moves between bright colourful town of Whoville and The Grinch's cold huge mountain hole.
Filmmakers depended on the illustrations from the book to design houses of Whoville.
Its a colourful, beautifully designed animated film that captures the distinctive, whimsical look of the book.
'The Grinch' was made using Autodesk Maya.
It was created in France by Illumination Mac Guff, which is an Animated feature production Company.
It grossed over $422 million worldwide.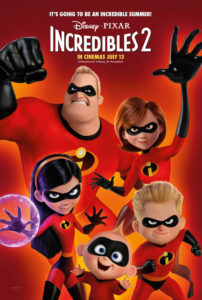 Incredibles 2 is an animated superhero film directed by Brad Bird, produced by Pixar Animation Studios and distributed by Walt Disney Pictures.
Incredibles 2 is about Parr family Superheroes who try to return public's trust in Superheroes while balancing their family life.
In the Parr family included Helen Parr known as the Elastigirl in the superworld, has the ability to stretch her body into many shapes and form. Bob Parr or Mr. Incredible possesses super strength.
Daughter Violet Parr who can become invisible. Dashiell Parr, the family's troublemaker first son, who has superhuman speed and Jack-Jack Parr, the infant son, who has mixed bag of power.
A team of experienced Animators were involved in this film. Ralph Eggleston is the Production Designer of the film.
This film is a continuation of 'The Incredibles' made in 2004. As Pixar no longer using same system from the first movie, all the characters had to be created from scratch on the computer.
The Pixar Studio used physically-based human eye models for the characters, even the eyes are larger and more stylized than in real humans.
Incredibles 2's urban background increased the need for graphics and set design.
His film is nominated for Best Animated Feature Film at the 76th Golden Globe Awards.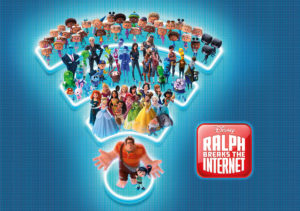 Ralph Breaks the Internet
Its a 3D computer-animated comedy film produced by Walt Disney Animation Studios and Directed by Rich Moore and Phil Johnston.
It is the continuation of the film 'Wreck-It Ralph' made in 2012 as well as Disney's 57th Feature-Length Film.
The film shows how people interact online.
Here Ralph and Vanellope (voiced by John C. Reilly and Sarah Silverman) decided to use Wi-Fi connection in Litwak's shop to go the internet.
This film included highest number of characters, 434 individual characters with 6,752 variants.
Animators created endless buildings, signs, holograms and rendered them through the studio's in-house rendering software Hyperion.
'The balcony view of the city' scene had over 100,000 individual elements.
The most tough part in the film was to bring life "BUZZTUBE", a You Tube inspired website shaped like tall, cylindrical room piled top to bottom with video monitors, each playing a clip which had to be individually animated.
This film received Best Animation Feature nomination at the 76th Golden Globe Awards and 24th Critics' Choice Awards.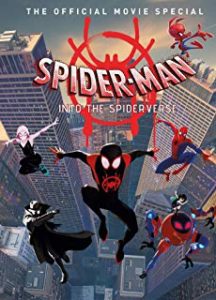 Spider-Man: Into the Spider- Verse
This film is based on the Marvel Comics character Miles Morales or Spider-Man, produced by Columbia Pictures and Sony Pictures Animation.
Miles Morales becomes one of many Spider-Men and they team up to save New York City from fictional super-villain Kingpin.
Around 140 Animators completed the animation for the film, the largest crew ever used by Sony Pictures Animation for a film.
This film combined computer animation with traditional hand-drawn comic book techniques.
Computer Generated Imagery animation is combined with 'line work and painting and dots and all sorts of comic book techniques.
This is attained by artists taking rendered frames from the CGI animators and working with them in 2D with the motive making every frame of the film 'look like a comic panel'.
Animation lacked the Motion Blur, and instead of using animation principles like 'squash and stretch' substitute version was used.
This film was praised for its animation, characters, story, voice acting, humour and soundtrack.
It got nomination as Best Animated Feature at 76th Golden Globe Awards.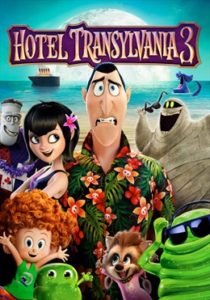 Hotel Transylvania3: Summer Vacation is a animated comedy film by Sony Pictures. Directed by Genndy Tartakovsky.
Its about a Dracula (voice of Adam Sandler), the proprietor of a Hotel Transylvania, falling in love with a ship captain named Ericka Van Helsing.
Mavis the vampire is worried about her dad Dracula and she thinks that he needs a break and she books a monster cruise for Dracula and his buddies.
It had Characters like Frankenstein, Wayne the Werewolf, Murray the Mummy, green blobby moster, Griffin the Invisible Man and Vlad.
Subplots in the film, focuses on the goodness of marriage and family.
The most challenging work for the animation team was to create massive sea monster Kraken character and creating the water effects and the destruction.
The film is packed with creative visual gags and weird creatures.
Previous two Hotel Transylvania films are about Mavis's and Johnny's marriage and the birth of their kid.
The sparkling production design and vibrant colours, easy flowing plot and familiar characters made the children happy.
This film was premiered at the Annecy International Animated Film Festival on June 1018 and released in United States on July 2018.
Sony Pictures Imageworks animation supervisor Alan Hawkins and VFX supervisor Michael Ford made effort to translate traditional cartoony-ness to high-end CG to create unique animated style.
Be a part of such massive projects by learning animation techniques only with Maac Kolkata.