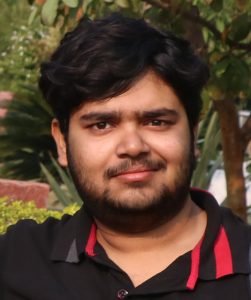 Today we are sharing the interview of Kuntal Mukharjee, one of our ex student who is now a post production instructor in MAAC itself.
Interviewer: Hi Kuntal, how are you?
Kuntal: I am good sir, how about you?
Interviewer: doing well. So tell us Kuntal how does it feel coming to your institute back after such a long time that to be for giving an interview?
Kuntal: (laughs) amazing! I was a confused student before I learnt about MAAC. Like any other student I was surfing internet to seek a great opportunity to give a kick to my career. And then learnt about MAAC Kankurgachi. And today I am a proud student of MAAC Kankurgachi. And a proud employ of MAAC Gorakhpur.
Interviewer: Wow! That a proud moment for all of us. So what do you do at MAAC Gorakhpur?
Kuntal: I work there as the post production instructor. I look after the production team and invigilate them after production jobs.
Interviewer: great. Do you want to say something to the readers about MAAC Kankurgachi?
Kuntal: sure! It's an amazing place to learn about VFX and animation. Teachers here are supportive and encouraging. If anybody wanting their career in animation field, this is the place.
Interviewer: Thank you Kuntal for your kind words and time. It was nice to have you with us.
So, this was Kuntal Mukharjee with us. We will be back with another interview soon till then stay tuned. Meanwhile you can visit our website to learn more about MAAC Kolkata.