Matte painting by definition means 'a painted representation of a landscape, set, or distant location that allows filmmakers to create the illusion of an environment that is not present at the filming location.'
However, it is way more than just a visual representation.
A good matte painting is one of the most important tools for creating the essence and depth of a scene.
It is more than just a balanced amalgamation of different elements.
In recent times, while the whole country as well as the world is locked down, it has become more important than ever, to keep our students involved in different activities and events.
In order to keep the personal touch as well as a sense of involvement, MAAC continuously tries to provide them with events as frequently as possible.
One such event was organized on the 14th of June, 2020.
MAAC organized a webinar session with Mr. Amit D. Naik, Senior Matte Paint Artist, Xentrix Studios.
Mr.Amit Naik, is seasoned Art & Design professional who has worked for TV Channels like Nickelodeon, Colors Marathi, Star Bharat and many more.
He is skilled in matte painting, concept art, VFX, 3D Animation along with Photography.
He has conducted projection mapping sessions in countries like Indonesia, Turkey, Philippines & India.
His list of talents just goes on. Mr. Amit Naik, graced our students with his presence, on the bright Sunday afternoon to share his knowledge and give an insight into Matte Painting.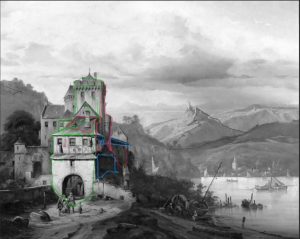 The session was addressed by Mr. Abir Aich, Vice President – Academics, Aptech Limited.
As always, he proved to be a charming host to our students and the guest speaker.
Being a member of the industry, Mr. Aich happens to bring a lot on the table himself.
He started off by introducing to our students the concept of Concept Art and Matte Painting.
Mr. Amit Naik then took it over from there by first jotting down the topics that he'd be covering.
Namely- concept, scribble composition, key sketches, perspective, images download and cutting, relighting, color correction, and so on.
In regards to taking inspiration, Mr. Naik, emphasizes on the importance to not just take inspiration from well known artists, since their art covers the concept of composition, perspective and proportion, but also develop your own thinking by scribbling whatever comes to your mind when you look at these pictures.
For scribbling, he suggests students should make multiple rough sketches first or a basic drawing of the idea they want to convert to matte painting.
Here he delves into the topic of how to study a composition and goes on to discuss the rule of thirds, golden point and balance, concepts that are used extensively in Disney movies.
He also discusses the concept of gray scale at length and how they're useful in studying lighting and composition, how things at a distance have less contrast as compared to things in the foreground, enhancing the concept of perspective.
Mr. Naik gives a very fun and easy idea that students can easily use.
He suggests that we study the concepts of the rule of thirds and golden points by pausing our favorite scenes of any movie.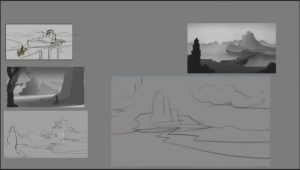 Talking about his early days, he mentions that he started on paper and pencil and practiced various drawing exercises.
Till date, he practices these exercises first as a warm up and then starts his work.
The exercises include simply drawing straight lines, circles, squares and other basic shapes over and over again.
He remembers how his teachers advised him to draw key sketches and concepts before he proceeds to make the matte painting.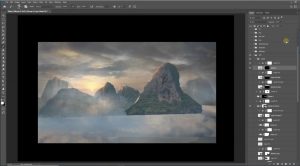 Mr. Naik goes on to discuss the four different types of perspectives and how to practice them while drawing while answering the various queries of the students addressed to him through Mr. Aich.
He also touches upon a very important topic- the importance of brushes and their properties and how we can use them differently.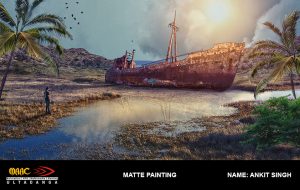 He further discusses the concept of luminance scale and gradient and how to use them to add depth, color treatment and scale of the scene.
He also provides the students with tips on how to download better pictures from google and talks about the importance on having a proper, organized library so that you have reference pictures on your fingertips.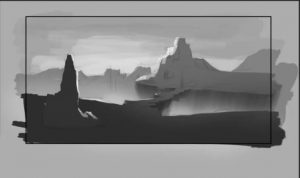 Towards the end of the webinar, Mr. Naik gave us more information on how to cut the images clean, how to use ready PNGs from the library and blending images by fixing the contrast and brightness, managing the RGB properties and duplicating layers, masking and color correction and the importance of starting from the background.
Despite having network issues, Mr. Naik solved as many student queries as he could.
Students also acknowledged the help he provided with the fundamental problems revolving around matte paintings and also thanked Mr. Aich for being an excellent moderator.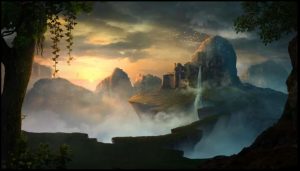 Before leaving, Mr. Naik only had one advice for the students- Practice more and more by participating in the many competitions that MAAC Chowringhee MAAC Rashbehari & MAAC Ultadanga organizes every month.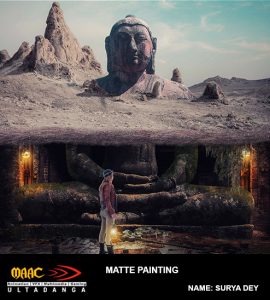 So what is s stopping you to unfold the world of creativity.
If you still have some hidden fear before deciding which course to opt we are here to help you to choose the correct.
Just call us @9836321595.
Or Click On and Register with us to receive a call back from our Team.