In this blog we are going to discuss about the VFX industry and how it is growing and gaining more popularity in the eastern part of India specially Kolkata.
Visual Effects (VFX) is what we always look for in films these days.
No one like to watch movies which does not have any such contents and always look forward to watching movies which can take them to their own dreamland.
Superheroes flying, aliens landing, fire, bomb, special effects and everything impossible is done with the help of VFX only to create magic on the screen.
Development of films using visual effects (VFX) has become a vibrant trend in the film industry.
The VFX industry is growing prodigiously in India.
This ever growing growth has been one of the good reasons for the popularity and in turn led to the increased demand for VFX professionals.
We can't imagine a film without proper animation and love to watch the superheroes doing their antics.
Same way any movie or game or video game is incomplete without proper visual effects.
Visual Effect is the process with the help of which vfx artists create digital images to enhance or manipulate the real world footage.
In real life these manipulated images would look dangerous, expensive, impractical, time consuming or impossible.
Not only big buster movies but also commercials, broadcast series, architecture, advertising and many more would make use of these images.
In India we have the right eco system to provide high quality vfx output at an affordable cost and scale to our own audiences and even abroad.
Visual Effect Industry in India is expected to grow and is growing too at a pace which is faster than the IT industry.
Indians are naturally inclined to adapt the technologies very fast.
Today Amazon Prime, Netflix, ZEE5, Hotstar are common names with any household due to its popularity and and more internet penetrartion and digitalization.
Animation, Simulation FX, Matte painting, Modelling, Compositing and much more.
Each type has its own learning and work.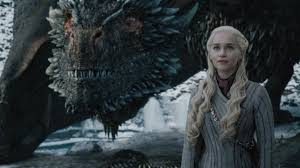 There are no limitations where creativity rules the screen.
It's all about the individuals potential, skill or proficiency in this field which gives rise to these unforgettable moments on screen.
Game of Thrones,Avatar,The Lion King are some of the popular names which have outsourced their Vfx from india.

Students learn about the different topics which are covered in courses like Visual Effects Plus and Advanced Visual Effects Plus where different topics are covered like Photography, Cinematography, Storyboard, Digital Design, Stopmotion, Layer Based Compositing, Animation, Clean Plate Wire Removal, Pre production, Moving Graphics , Advance Particle Effect, Compositing, Camera Tracking, Realistic Set Up, Pyrotechnics, Editing.
Advanced Compositing,3D Design with autodesk 3dsmax, Advanced Particle Effects/Fluids/Cloth FX, Concepts of Set Extention, and CG integration,VFX Case studies.
The advanced course would include few more topics like Rigid Body simulations, Realistic rendering techniques with Vray, Advanced Compositing.
Types of Compositing,Conversion, Editing for movies and series, Realistic set up, Procedural steps,Projects for Graphics.
Let us get some knowledge about these in a nutshell.
Pre production is all about learning different elements in film production.
Photography lets the person see what they wish, how long they wish and how much they wish.
The control is in the hands of the person who is handling it and with the use of proper exposure, shutterspeed, ISO speed, right balance, aperture the perfect picture comes into being.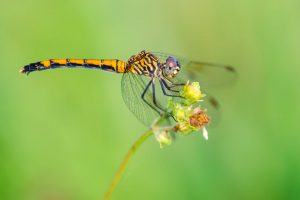 Cinematography primarily aims at learning to pull a frame from the actual footage.
They learn how to photoshop a still frame and create magic on the screen.
It is all about how a cinematographer motivates his use of lightning.

Storyboard deals with the sequences which are graphically plotted out which provides the key frames to the movies progress.
After writing the screenplay storyboard comes into picture.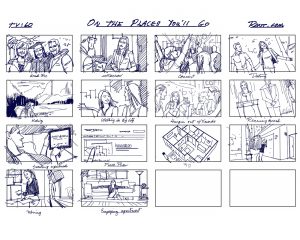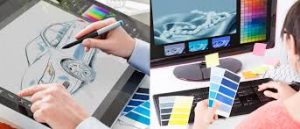 Stop motion makes them to learn how to physically manipulate objects in small increments between individually photographed frames.
It is also known as hyphen.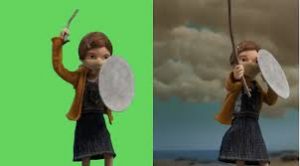 Layer Based Compositing helps them learn about rapid 2D and 3D effects in motion graphics.
All the layers are stacked one above the next in any desired manner.

Camera Tracking is matching the different movements of the live action with a virtual camera.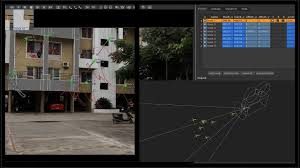 Projection for VFX helps them to learn how to transform any real world object into a screen.
It is also known as 3D projection which is the art of projecting imagery onto the surface of physical spaces and objects.
It is used to simulate 3D objects to give it the spectacular look for the audiences.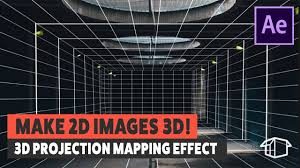 Pyrotechnics gives them insights on live special effects like firework displays.
They also learn about the safety regulations, special effect designs, display- set up and clean –up and emergency hazamt procedures.

Advanced Compositing gives them full knowledge about different softwares which can be used to remove or add some effects to the real footage.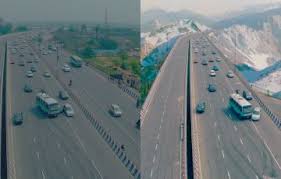 Clean Plate Wire Removal technique helps to remove unwanted elements and objects like dolly tracks ,rings, person which are not needed in that particular scene.
Moving Graphics helps them to learn about different types of illusions of motions or rotation and combine it with audio to be used for different types of multimedia projects.
3D Design with Autodesk 3dsmax helps them to learn about 3D characters,models ,game assets and animations.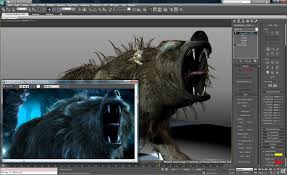 Advance Particle Effect is where they learn about a graphical technique that simulates complex physically based effects.
Particle effects are small images but when viewed together they form a complex fuzzy object such as fire ,smoke, weather or fireworks.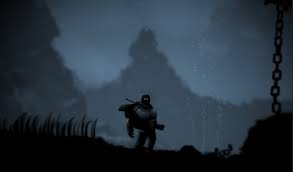 Cloth Fx gives them knowledge about supplying physical characteristics and natural movements simulations to thin flexible materials like flags, blowing curtains, dresses and hair.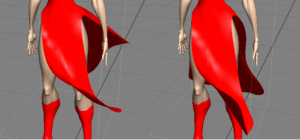 Rigid Body Simulations teaches motion and collision of objects as if they were hard and solid objects.
It is used when we want objects to collide rather than pass through when animated.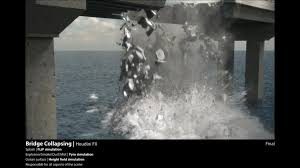 Realistic Rendering technique with Vray helps them learn to showcase the projects as if brought to life with the help of different types of softwares.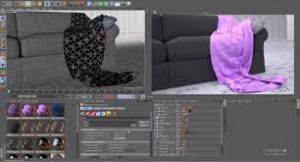 Concept of Set Extention and CG Integration helps them to shoot or foreground on green-screen or chroma keying and extend background set along with shooting background integrating CG objects.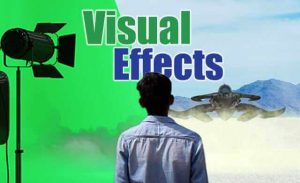 Compositing makes them thorough with complex compositing tasks by linking together several image operations.
Each operation is called node and together they make up a node tree which looks like a flowchart.
Stereoscopic Conversion is where they learn how to convert existing 2D image contents to 3D image with the help of hardwares.
Editing is giving them tips on how to edit image with editing applications and see the change in the Final Cut Pro.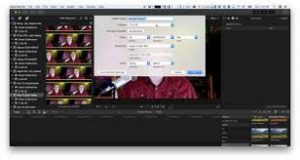 Procedural Vfx teaches them about the techniques for creating procedural 3D models,simulations ,texturing,lighting and rendering in Fx.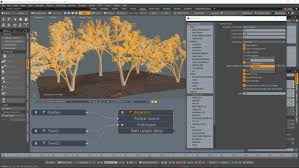 Fluid Simulation is where they learn different animated fluids like water, smoke and fire by simulation.
They also learn about basics of 3D fluid flow to state of art graphics.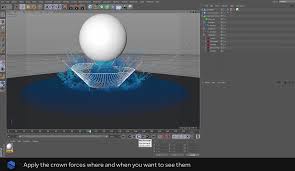 Let us know about the various software's which they will learn under these programmes.
They are Adobe PhotoshopTM , Adobe After EffectsTM, MochaTM , FusionTM, Autodesk 3Ds Max TM, Autodesk MudboxTM, Fume FXTM, Real FlowTM, PF TrackTM, NukeTM, Adobe PremierTM, Adobe AuditionTM, Blackmagic FusionTM, Final Cut ProTM, Thinking particlesTM, Ray FireTM, Vue, Houdini TM, New Age Softwares.
The different career options that one can look for after completing these courses are many which would open new arenas for all the students and give them a job with handsome salary.
These jobs would allow them to experiment with their creativity and bring out something new every day with each and every project in hand.
Some of them would be Compositor, Match Moving Artist, FX Artist, Pre Vix Artist, Motion Graphics Artist, Roto artist, Clean –Up artist, BG Prep Artist, Camera Tracker, Matte Painter, VFX Generalist, Stereoscopy Artist, Video Editor , Depth Artist and Paint Artist.
These courses and topics that are being covered helps the students with the in depth knowledge about the different softwares how to use them.
So now we have a fair idea about the different topics that would be covered under this Visual effect Plus and Advanced Visual Effect Plus programme conducted by MAAC Kolkata at 3 centers MAAC Chowringhee, MAAC Rashbehari, MAAC Ultadanga, in their various centres across Kolkata.
So if you are really looking forward to joining these courses MAAC is the only place which can give you every practical knowledge you need to know to get in to this industry which is ever flourishing and is always looking for fresh talent .
Lot of 2d and 3D animation contents are being created by vfx artists and are being outsourced to India.
India is known for its creativity and amazing talent.
During the early stages of evolution of Indian software Industry this sector was not that famous and was not gaining popularity and importance.
But gradually it started gaining importance and people started liking the contents and became more interested in developing the contents which were being widely accepted.
Vfx is a fast emerging industry and has become an indispensable part of the film making and gaming industry.

This course also give you the hands on experience with the different career options which one can opt for after successful completion of these courses.
If these things do excite you please get in touch with the centre heads for further details and give wings to your dreams.
Call For Expert Advise @9836321595.
You can click and register for free counseling session.