"Animation is different from other parts, its language is the language of caricature."- Walt Disney
This saying is not a saying but has become a saga in the genre of the Animation industry and of the animators.
Different animators from the different parts of the world have distinct tastes as well as directions.
In our today's blog, we are taking you to the Animation careers where you are led to a distinct type of Animation, somewhat cartoony that can make you a better animator.
This blog can serve as a guidebook for experts to amateurs.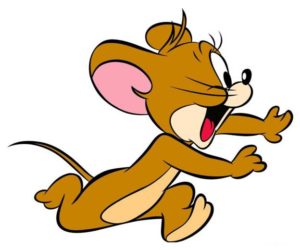 So be careful while reading this blog as it is full of some tactics and strategies on toony Animation that can indeed turn you into a better animator in the very long run.
Some of the artists are fond of wild cartoony action, while the others prefer subtle realism.
However, even if you do not imagine illusion in yourself specifically on the front of cartoony Animation, through study you can get a comprehensive idea that can add significant devices to your foundation and grow you up as a better animator from overall all directions.
To begin with this the point: Caricature is to be mentioned first as it is the main focus of cartoony Animation.
The Foremost Significant: Caricature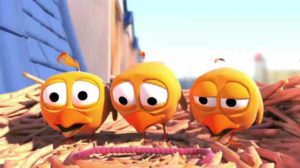 While we contemplate on cartoony Animation, the first shot that comes to our mind is the eye-popping takes and untamed scuttles.
However, cartoony Animation is something more than that.
It is none other than caricatured Animation.
Now it is obvious that you have come across various caricatures of popular people.
They have alternating features and features undefined.
A few of their features are simplified at the time when others are overstated.
Though the best caricatures attract the essence of the person quite better than his original photograph, several other caricatures are still unknown to us.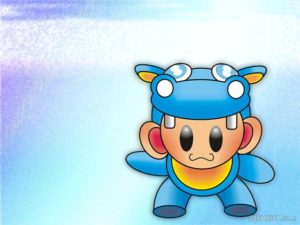 It is time to rediscover those caricatures and bring to the forefront with the assistance of Animation.
Caricatures can be defined as the simplest way or maybe the best way to create a work of craftsmanship.
While you create artwork you actually overstate it in your form of imagination, then simplify it which is again followed by boiling things down to their fundamentals.
Even though you are on your way towards animating a realistic scene, you have had to give artistic touches that amplify it up and also make it stand among the crowd.
Now, in order to do that, you're required to be capable of performing some caricature Animation.
The customary feature animator at your disposal perhaps expects a level of caricature designing which is high as compared to others.
However, even a VFX animator performing realistic scenes are required to create their superheroes punch and fly.
Amusements illustrators usually need to smoothly fly starting with one posture then onto the next in an edge or two, much the same as a toon.
Flexibility and Versatility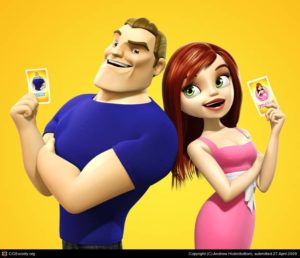 In any domain flexibility and versatility is very significant.
It is something that is worthy of every sphere of influence.
A ballplayer can't spend significant time on layups as it were.
Spilling, passing, footwork, and whatever is left of the basics must be aced to be compelling on diversion day.
Our diversion is development, and in the event that we just spotlight on the practical end of the development range, we won't have a decent general amusement.
In this area, people are taught as well as instructed to swing to live action Animation reference for help with body mechanics.
But you can imagine a scenario where the subject needs to shift and move in ways you can't carry on.
Caricature is directly associated with the live-action reference.
The more the shot is caricatured, with it diminishes the live-action reference that may help people.
What at that point? Examining cartoony Animation will open our eyes to development potential outcomes we never knew existed.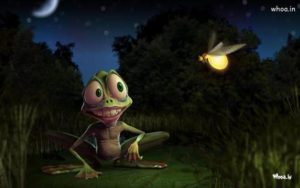 What would you be able to do with a 2 outline foresight?
How would you pop your character from one position to anyplace else on screen in only a couple of casings?
Cartoony Animation has the appropriate responses.
Innovation
To influence our work to emerge, we to have been unique and innovative.
A firm information of cartoony Animation will help give us a feeling of the accessible alternatives, however, all things considered, being unique won't come simply.
We'll have to investigate and play with the development to discover something that has a start.
Customary artists have leverage in having the capacity to repeat rapidly withdraws.
Complex apparatuses back CG illustrators off and restrict articulation and experimentation.
In order to overcome this restriction, certain fundamental drawing tips and illustrations are to be followed by the CG animators to previs and quickly emphasize on their thoughts with the help of some elementary posture tests.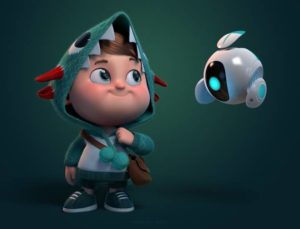 In this way rough portrayals or sketches can be created significantly faster than a CG posture, leaving the illustrator with more opportunity to play with development, which implies more chances to arrive at the ideal though.
It's All About The Fundamentals
At the time when cartoony Animation seems to work under various rules from naturalistic advancement and headway, then it's finally all just the dream of life.
Investing energy with cartoony Animation will make you more open to moving forward and backward along the range from practical to personified development.
With more devices to investigate and play with development, you'll have the capacity to discover the substance existing apart from everything else, in the case of quickening a wild take, practical nuance, or anything in the middle.
Final Synopsis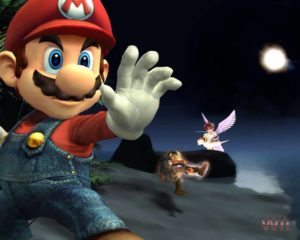 This is certain tips for the animators from professionals to amateurs to maintain a cartoony behavior in the caricatures to enhance the acting skills of the caricatures.
Are you eager to know more about this?
You have come to the right platform where you will get expert teaching and training on VFX–Animation–Multimedia–Gaming from the global leader of Animation and VFX, MAAC.
MAAC Kolkata has got its centers in Chowringhee, Ultadanga, and Rashbehari so hurry up to get premium offers available on all type of courses on Multimedia, Graphics Designing, Web Designing, Gaming, and other architectural courses.