A career in animation, vfx, graphic and web are one of the most-pursued after career options now-a-days.
In spite of the recent global economic crisis, Animation vfx, graphic and web industry has continued to grow at a rapid pace.
With high salaries, proper career growth and an opportunity to take out the creative person inside you, a career in animation vfx, graphic and web could be the right choice for the younger generation.
With movies like Baahubali, Kung  Fu Panda, Ice Age and others becoming so popular among children and adults both, the prospects of animation industry look very bright in the coming future.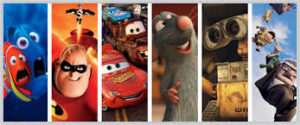 A job in animation vfx, graphic and web can be rightly called as giving life to a character or an inanimate object, a blend of entertainment, technology and innovation.
A flair for sketching and a passion in animation will help in getting a job in animation in the primary level.
For better jobs, a degree or diploma in animation helps. So, proper training from a good institute is needed to grasp the knowledge and implementing the subject.
Visual Effects — Visual effects known as VFX are now a day in great demand.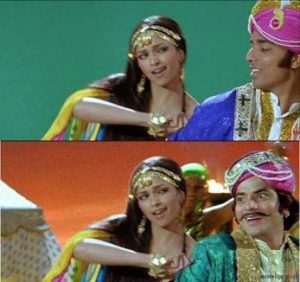 Visual effects involves live action footage generated by different software's to create environment which look realistic, but is having so much high voltage drama and effects that will make the viewer feel elated.
It is also used in commercials, films, branding any product through medium of advertisement.
After Films the world of advertisement are the biggest user of animation techniques like visual effects.
Be it the sparkling clean clothes in a detergent commercial or flying fruits & vegetables in a commercial about cornflakes, all are examples of animation in advertisements.
Even the smallest part such as the animated product labels that often comes towards the end of the ad are created through software which adds to the visual appeal of the viewers.
On the other side television channels, specifically news channels are the first users of animation & visual effects.
Do you remember the rotating Doordarshan logo?
That's Animation. This is the oldest example of animation which started with our old Doordarshan Channel (DD-7).
It's a typical example of animated logos applied for a channel.
Even animation is used by the news channels to such an extent that they hire an in-house team of animator and visual effect artist.
Starting from the recreation of the path a plane took just before it crashed to the weather report with an animated map in the background, news channels hire a team of special animation experts to create the desired effects.
Or even to enact an event happened in past with current footage they mix and match visual effect to give the event special importance from viewers, which gives the presentation of news a new flair.
It has to be visually appealing to the viewers to get more TRP for the news channels.
Additionally, with the advent of channels like Cartoon Network, Pogo,Discovery kids, Nickelodeon etc.
The popular cartoon series like Chhota  Bheem , Motu Patlu,and Doraemon, animation content is now created mostly for television.
Graphics -Graphics is another huge platform being used when we need to do promotion of any brand advertisement, creating poster cards, logo etc.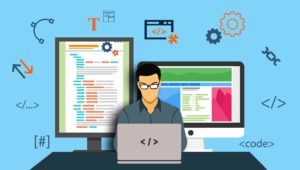 In a simple way we can say brand building of any product needs proper utilization of graphics software.
Ultimately sellers in the market need customer's attention towards its product to increase the sale and to spread awareness to the whole world.
In the older days while we saw cricket matches sitting at home or stadium we have heard many a times from our older generation that the batsman was declared out because there was no option to see the ball again.
Remember? That is not the scenario anymore.
Sports channels utilize graphics to the optimum in order to offer a cutting-edge viewing experience for its viewers.
The Action replay has become compulsory in each match.
Games like the cricket IPL and World Cup offer breathtaking motion graphics. Sports channels also employ full time, in-house team of animation experts for their graphic needs.
Graphic designers use technology and artistic sense to create catchy graphics for websites, logos, and illustrations in every article from advertising to aerospace engineering.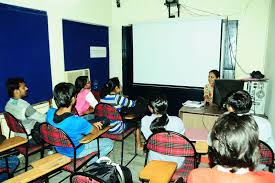 Thanks for the wide variety of exciting industries graphic designers serve, graphic design has become one of the most interesting jobs in animation.
Most of the designers will agree that there is not a single dull moment in this dynamic career field.
Graphic designers create or design graphics to meet specific needs such as packaging, different displays, websites, publication materials etc.
Some of the graphic designers even design the overall look for film and television credits.
They aptly work with sound, colors, art, photography, different software, and even animation to produce whatever the project calls for.
Web Designing – In order to make your presence online it will be your website through which you can reach your target.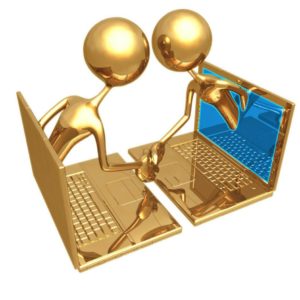 Every company has their own website and to create that website we need good web developer.
Web designing has gradually become a very important career opportunity for the people who are keen to create something of their own.
Web Designers use their creative abilities and skills to make eye catching websites for clients.
This type of job requires a blend of artistic talents, business sense, technical knowledge and capability to deal with people.
Each of these medium are interrelated to each other.
So we now know the role of animation – vfx, graphics and web designing  in our life now-a days.
Likewise the future of these fields is booming now.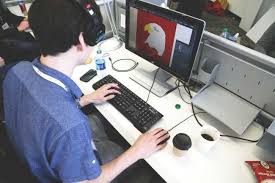 Job prospects are increasing day by day in the above mentioned fields in Kolkata also.
The credibility of the candidate and their love for the profession will shine ultimately.
So, animation vfx, graphic and web has emerged as a promising career field with technological advances in film, television industry and multimedia.