In our blog we will discuss the amazing VFX work done in the movie Krish.
In the history of Indian film, we can get a few number of superhero movies which can fulfill our child hood superhero dreams like Superman, Spiderman, Batman etc.
But in 2006 Indian film industry and Roshan's Production creates a milestone in this arena.
"KRRISH" was a Indian science fiction based super hero film written and directed by Rakesh Roshan, and the name lead role was crafted by his son Hrithik Roshan along with Kangana Ranawat, Priyanka Chopra, Rekha and Nasiruddin Shah. Krrish was the second film of the Krrish series being the sequel to "koi mil gaya".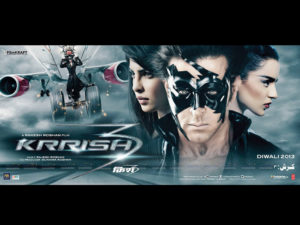 The film was about the story of Krishna who inherits his father super human abilities. Who stays a small town in shimla with his grand mother?
This superhuman abilities always worried his grandmother and she never allow Krishna to do so but after falling in love with Priya , he follows her to Singapore.
Where he takes the persona Of "KRRISH" as he promised his grandmother that he will never revels his identity. From that very moment he was regarded as a super hero.
As the story went on he saved a child from a burning circus and also saved his lost father Rohit from Dr Siddhant.
This film has created a trend setter in Indian cinema, with the effect of VFX from Hollywood. Marc Colbe and Craig Mumma are the VFX supervisor from Hollywood.
This movie has more than 1200 VFX shots spanning more than 90 min of screen time.
The work being executed at Prasad EFX. The whole movie was in the lines of high end Hollywood movies.
A lot of 3d models of cars, bikes, helicopter, birds, and animals were created and animated to match live action footage.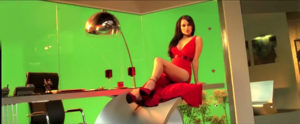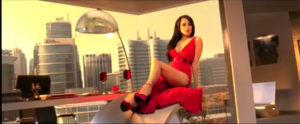 Krrish is considered to one of the few Indian films that had an intensive pre-production planning process, krrish in extensive visualization and story boarding.
The supervisors  are involved in set design,creating light set up with the effective camera set up. On the 3d end krrish has some important shots that exemplify the nature of work that India is capable to create.
Among those very important shots several  fire sequences are created with best efforts and with the live action involvement which can be dangerous for the film makers but by the help of modern software like 3ds max, smoke  helped in finishing those shots and  make them realistic and slick.
In Indian film history digital intermediate service was used first time in the creation of Krrish. Its been proved that the evident technology is the way of the future in bollywood.
These whole set makes this film one of the biggest blockbusters of all time.
The film was released worldwide on 23 rd June 2006 at a budget of near to 450 million which was a record budget Indian film of that time.
The film got variable reviews and record hits at the box office.
The last sequel was praised by all the film personal and it most adorable. Here director Rakesh Roshan Uses the most fine tune from visual effects.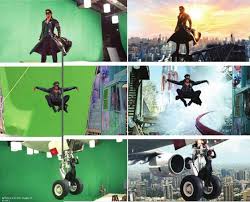 More over the aeroplane over view scene was admired by every film personal.
The story has action drama and thrill. Red Chillies VFX have created VFX shots for KRRISH 3. 7854
Creative choices of colour play an important role in storytelling.
This film was suppose to be released in 3D format but due to lack of time, director Rakesh Roshan mentioned that the film will released in 2D format. KRRISH-3 released world wide on November 2013.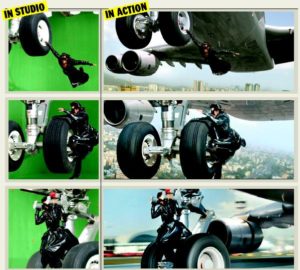 The story of KRRISH -3 follows the life of scientist Rohit Mehra and his son Krishna Mehra who faced an conspiracy by the evil genius KAAL.
Super hero Krishna fought against the evil mutants created by KAAL and his henchman KAYA. By the order of KAAL ,KAYA transformed  her self into Rohits wife and  kidnapped Priya.After a long battle Rohit rescue his wife with the help of KAAYA, who actually fall in love with Rohit.
For the film- director Rakesh Roshan depends 60 percent on VFX .
The movie creates a blast in the box office for VFX works. Shots like fly under sky,jump from a 80 storied building walk on water , only can possible through computer generate imagining. Vfx directors wanted the film look massive yet believable, seamless CGI was the main focus for them.
According to them KRRISH-3 wanted to reach the level of International standers.
There are 50 such sequences which made it one of the biggest visual effects film produced in India. Now a days the movie trend is to depends upon VFX and when the talk is about superhero film most producers rely on special effects.