Prosthetic makeup is also called special effects make-up and its a process for creating advanced cosmetic effects. Mainly used in VFX techniques. John Chambersin was a person who revolutionized the Prosthetic makeup in films like "Planet of the Apes" and "Little Big Man".
Prosthetic Make-ups are used to create an aged or younger look for an actor or Actress or adding something completely new thing in body parts. By using Prosthetic Makeup someone can morph an actor/Actress to an entirely different look or Character.
Prosthetic is not new to Bollywood, report says that it was first used on actor Sanjeev Kumar in the movie Chehre Pe Chehra in 1981. Then many of the actors got into new skin to experiment with their looks.
Let's have a look on few of the actors below who donned with the prosthetics to bring out a completely new avatar in front of the cameras: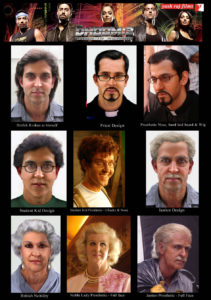 Hrithik Roshan in Dhoom 2, with the help of prosthetic make up, he was disguised in many new faces in the movie. Look above to recollect the faces he had used in the film according to the storyline.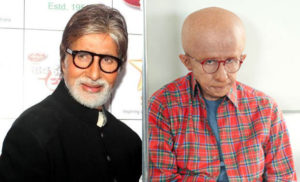 Amitabh Bachchan in Paa: Amitabh Bachchan became the first actor to play a child at the age of 68. His look in the movie was an incredible prosthetic wonder. It was done by Hollywood's genius make artist Christen Tinsley.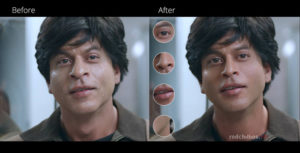 Shah Rukh Khan in Fan: From Aryan Khanna to Gaurav Chandna, this transformation was also achieved with the help of prosthetics and VFX. Gaurav is less than half the age of SRK's present age and to accomplish this look Cannom, an Oscar award winner was employed and for VFX Red Chillies was responsible.
These disguises that accomplish a spectacular change of the character's appearance changing age, ethnic background or sex. There is a high level of skill required to make and apply the prosthetic or mask disguise.
Come to MAAC Kolkata and learn the complete knowledge about VFX. Today 90% of the movie's work depends on the visual effects, therefore making it one of the largest scopes in jobs market.