The Angry Birds Movie is an American 3D adventure comedy film adapted from the game series of the same name made by Rovio Animation. The Angry Bird game was first released in December 2009 and became the most downloaded mobile game ever. The movie was directed by Clay Kaytis and Fergal Reilly.
It was written by Jon Vitti. This film was animated by Sony Pictures Imageworks. The film was officially announced in December of 2012. The seed of the film were planted back in 2011 between executive producers Mikael Hed (Rovio founder and former CEO) and David Maisel (Marvel Studios founder).
Finally the movie was released on 20th May 2016. The $73 million film grossed about five times its budget and has knocked Captain America off the top spot of the North American box office in its first week of release.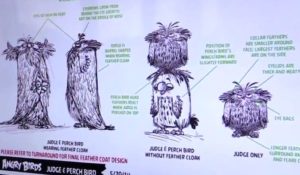 So, the question is what was challenge in this animated movie? The challenge was of translating a famous 2D app into a 3D animated movie to portray the 'angriness' of the birds. For that, animation supervisor Pete Nash from Sony Pictures Imageworks took the responsibility.
Nash came up with a highly stylized approach for the main character Red. His clenching toes, gritting teeth and furrowing brows gave a natural look of angriness in him. Then comes the other character Chuck who has almost perfect control of his body.
Here Sony Pictures incorporated observations from actual birds into Chuck's animation. Another challenge was all the characters in the game did not have arms or legs, for these elements the studio had to revisit for the film.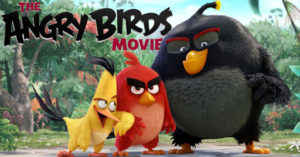 Clay Kaytis and Fergal Reilly have taken one step up from animation to direction. Clay Kaytis mentioned in his interview that he is proud of his word and not to forget the entire crew of Sony Pictures Imageworks, "I am always tickled and I always have a smile on my face when I watch my work go by. It's just nice to know that I can lead a crew in terms of making a film that I am really proud of animation-wise. I have crazy high standards and the crew; they just knocked it out of the park"

Josh Greenstein, Sony's president of worldwide marketing and distribution also said that it's very difficult to turning a video game property into a successful movie.
Be a proud part of MAAC Chowringhee, MAAC Kankurgachi, MAAC Rashbehari today and make your animated characters dance on your fingers.