Visual effects, popularly known as VFX is playing a key role in the daily soaps for Indian audience. One such most popular and talked about serial of these days is "Chakravartin Samrat Ashoka ", being aired in Colours Channel. Our today's discussion will revolve round it. This serial been using vfx in enhancing the look and feel of the serial very nicely. It has been noticed in recent trends that if one is using vfx more in the serial you can actually engage more viewer and it helps in improving the TRP rating.
If we go down our memory lane it reminds us using vfx in Ramanand Sagar's mythological show popularly known as Ramayana. It was the first tele-serial to use vfx in the show. Later on following the trend many other serials started using the technology.
A team of 12 crew members is responsible for executing VFX for Ashoka. Starting from creating set extension, crowd multiplication, 3D modelling, animation etc.The use of computer graphics contributes mostly in generating the look and feel of the serial. The team member's doesn't leave any stone unturned in creating a super fascination world.
Apart from these technologies the serial also use software like after effects Eyon fusion, 3ds Maya, stop motion to bring more reality on the screen. Ashoka the historical drama which has become more interesting because of its beautifully designed sets ,the lavish designed places, the grandeur sets which has able to create that historical era. The eye catching visual has actually pulled the audience.
Let's take a look at some of the before-after pictures to know how the makers are making the best use of VFX in the popular serial "Chakravartin Ashoka Samrat". …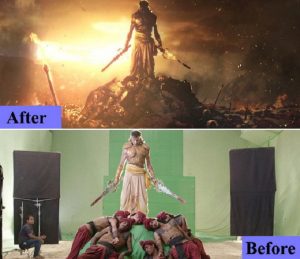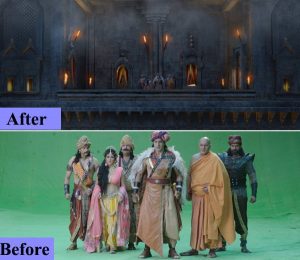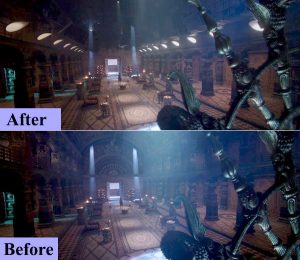 Our above discussion is taking us to conclude that the use of vfx is wide so as its scope apart from films, advertisement now a day's daily soaps are also using vfx to enhance their visuals look and feel. So more will be the demand then the need and requirement of skilled professionals also increases who can handle projects. So stop thinking and join the glamour if you have the zeal in you.