NICKELODEON a cable television network – was launched in 1977.
It is based in New York City  and is owned by Viacom through Viacom Media Networks .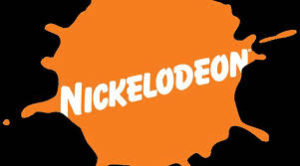 Its weekday morning edutainment programs are targeted at younger children ages 2–5 while it is primarily aimed at adolescents and children aged 6–11.
The first five cent movie theaters were called nickelodeons, from which the name of the channel came.
Nickelodeon's history dates back to December 1, 1977.
Originally commercial-free, advertising was introduced in January 1984.
The animated series that aired on Nickelodeon were largely imported from foreign countries until 1991 and some original animated specials were also featured on the channel up to that point.
Original animated series continue to make up a substantial portion of Nickelodeon's line-up, since the late 2000s, after the channel struck a deal with DreamWorks Animation in 2006 to develop the studio's animated films into weekly series.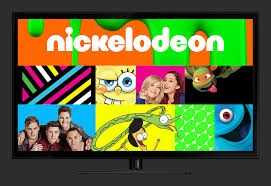 Consisting largely of original series aimed at children, pre-teens and young teenagers, Nickelodeon's current schedule includes animated series.
SpongeBob SquarePants, ALVINNN!!! and the Chipmunks, Regal Academy, The Loud House, Bunsen Is a Beast, Welcome to the Wayne, and Mysticons).
To live-action comedy and action series (such as Nicky, Ricky,  Power Rangers Ninja Steel, The Thundermans , Game Shakers, School of Rock, along with the month-long running show Hunter Street), as well as series aimed at preschoolers (such as Team Umizoomi, PAW Patrol, Bubble Guppies, Blaze and the Monster Machines, Wallykazam!, and Dora and Friends: Into the City!).
Nickelodeon's original  television series  which was animated is being  shown as Nicktoons   (although it has seldom been used by the network itself since the 2002 launch of the spin-off digital cable and satellite channel of the same name).
The network's Nickelodeon Movies film production division (whose films are distributed by sister company Paramount Pictures) produce some Feature films.
They are sometimes shown in the channel.
The cable channel does not have access to most of the movies produced by its film unit, as the film division bears the Nickelodeon brand name.
Produced by The Nickelodeon Movies banner gives license for broadcast to various broadcast and cable television outlets within the United States other than Nickelodeon for the majority of the live-action feature films.
Original series hour-long episodes are advertised as movies, in this channel, though the "TV movie" versions of Nickelodeon's original series differ from traditional television films.
In that they have shorter running times (approximately 45 minutes, as opposed to 75–100 minute run times that most television movies have), and use a traditional multi-camera setup for regular episodes (unless the program is natively shot in the single-camera setup common of films) with some on-location filming.
Theatrically released feature films are also sometimes acquired by Nickelodeon for broadcast on the channel including Universal's Barbie: A Fashion Fairytale, several Monster High films.
Teenage Mutant Ninja Turtles: Turtles Forever (which was later released by Nickelodeon Movies through Paramount for DVD release), with the Barbie and Monster High films usually aired under a brokered format in which Mattel purchases the time in order to promote the release of their films on DVD.
As the Nickelodeon channel does not have to meet the Federal Communications Commission rules which disallow that arrangement for broadcast channels due to regulations disallowing paid programming to children, the film's release are done after a few days of the initial screening in the channel.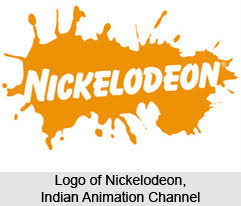 Nickeledon India – An Indian children's television network is also called Nick India.
It is based in Mumbai. It is is owned by Viacom 18, a joint venture between Viacom and Network 18  and is the Indian equivalent to the original American network and.
Nickeledon India can be seen in English, Hindi, Telugu and Tamil languages.
Nick India is also available in Bangladesh, Sri Lanka, Nepal, Bhutan and the Maldives.
Viacom International started Nickelodeon India in 1999. Later, newly formed Viacom18 joint venture took it over in 2007.
In 2011, Viacom18 launched a new channel called Sonic. The channel switched their focus to comedy in 2016, which was initially focused on action and adventure.
Nick Jr. India was launched in late 2012 after being spun off from the main channel.
TeenNick  it was discontinued due to ratings issues, which was aired in the evenings before 1 February 2017.
On 5 December 2015, Nickelodeon HD+ was launched by Viacom 18 in India, the first children's channel in the format in India.
It follows a different schedule than the main network, and airs previously unseen international programming such as The Legend of Korra.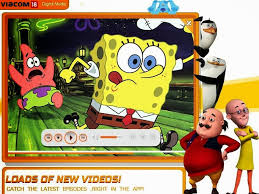 The television channel – Nickelodeon India is aired to children. It is shown in India and neighbouring countries.
Most notable programmes like Motu Patlu and Ninja Hattori-kun is broadcasted by Nick India.
In addition, there are educational shows for toddlers, like Dora the Explorer, that are featured on Nick India's pre-school channel, Nick Jr. Teen-oriented programming is broadcast on Teen Nick.
In the first years ,the channel showed  mostly original programs, like Rugrats,  As Told by Ginger, Rocket Power, The Wild Thornberrys and other animated shows such as The Adventures of Jimmy Neutron: Boy Genius, Rocko's Modern Life, The Angry Beavers, CatDog, Hey Arnold!,
The Fairly Odd Parents and Danny Phantom.
The Live action shows were also shown , such as Kenan & Kel, Drake & Josh, Clarissa Explains It All, Legends of the Hidden Temple.
Nick Bites and many more.
In 2011, the channel went downhill and stopped airing original shows, in similar fashion to Disney Channel India.
It shows new episodes of their in house shows, as well HD episodes and shows from the original Nickelodeon channel such as Marvin Marvin and Zack and Quack.
Ninja Hattori is the most popular cartoon amongst the cartoons aired by Nick India.
Educational shows such as Dora the Explorer are also aired on Nick Jr. India.
It can be noticed that most of the shows are not Nickelodeon US shows and even high rated shows such as The Fairly OddParents  are never shown on Nick India.
VOOT, a video on demand service is recently launched by Viacom 18.
In the VOOT Kids Zone there are several Nickelodeon shows that were never shown on Nick India TV.
Immense scope is there in Animation Industry To Know  More Click Here & Register To Get Call Back.