Guys!! What if one fine day you are asked to marry a tree? And it turns out that you aren't just married to a tree but a ghost who awakens you in the middle of the night? Pretty scary, right? Here is our visual effect movie Phillauri all about.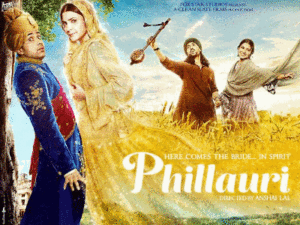 Though it sounds scary, it isn't.  Here comes the hilarious romantic comedy film from Fox Star Studios and Clean Slate Films, Phillauri starring none other than Anushka Sharma as the friendly 'spirit' or 'Ghost'Shashi who narrates her love story and the reason why she has transformed into a ghost.
It is the story of mangalik boy played by Suraj Sharma who needs to marry a tree before he ties knot with his bride Mehreen Pirazada to escape the bad fortune.
From there, the story takes off and the Ghost spirit of Shashi floats in who apparently has an unfulfilled wishes that needs to be taken care.
As Shashi unfolds her tale, the flashback story takes us in the era from where she came from.
The visuals  effect shift from a bright, modern day setting to a contemporary one where we can observe Diljit Dosanjh's character, who is Shashi's lover, as a singer  from a  remote village in Punjab whose voice has the potential to 'change the world'.
The trailer manages to arouse interest of the viewers with its well-scripted dialogues, astounding visual effect and the cast definitely earned lots of interest among its viewers.
While we can observe a serious tone attached to the flashback story, the present day scenario is filled with witty lines and comical situations.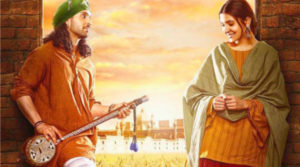 The shift of scenes from the present to the flashback era seems seamless which can be credited to the work done by Vishal Sinha, Editor Rameshwar S Bhagat and excellent colour grading service provided by Redchillies.
The film with a ghost in it has lots of visual effect to bring the scene live and interesting. Director Anshai Lal has brought in one of the best visual effect studios of India, Redchillies to work on the VFX scene in the movie.
With good Visual Effects work the movie reaches to another level of visual ecstasy. Anushka Sharma can be observed floating all around as a ghost, which has created a celestial aura in the whole movie.
She has a translucent look, with details such as hair and clothing that floats and moves as she flies through the air.
And bringing this friendly ghost alive all credit goes to its visual effects supervisor Harry Hingorani.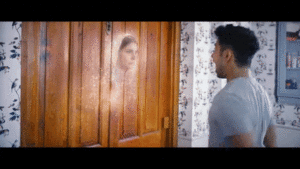 Anushka's histrionics as the friendly and entertaining ghost look endearing, and the visual effects add to the look.
"The idea was to leave it ambiguous. There's a lot of freshness in the movie and the visual effect work worth appreciating.
We welcome you to Maac Animation Kolkata. Here we have Best training faculty team, industry expert, and best infrastructure for learning animation and VFX.