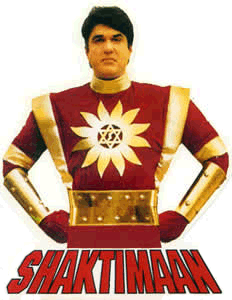 In our last blog we had discussed how the most popular 2D animation series of Shaktimaan created an awesome impression in our mind and heart. In our toady's blog we will discuss how the teleserial Shaktimaan aired in Doordarshan produced by Mukesh Khanna and the role of Shaktimaan played by him launched in the year 1997 has gained popularity among kids and youth.
Tele serial used visual effects in such a clever away that they gained viewers attention in no time. Shaktimaan become the fictional Indian superhero from the television. His superhuman powers which lie inside his body in his seven chakras of Kundalini  which Shaktimaan has attained through meditation. Shaktimaan worships God through the symbol Om. All this has been depicted beautifully by using VFX in the serial. The mind-blogging effect has enhanced the creative output of the serial.
The serial had received lots of critical reviews where it's been said Despite its not-so-advanced special effects and over-the-top acting, Shaktimaan was one series that was a must watch every Sunday. Around 400 plus episode has been telecasted in doordarshan which it self speaks the amount of team work it has shown to deliver such output.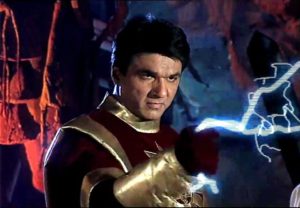 With action the visual effects or VFX has been used in such a way that it seem to be the integral part of the serial. The concept of super-hero clicked the Indian audience.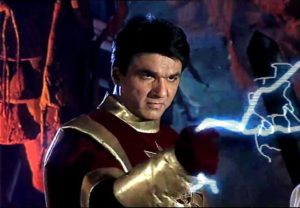 The year the serial was launched we must note use of visual effects was not that popular neither we had good technology nor technicians. With limited recourses the serial was able to deliver the best and it has created a decent impact in the mind of kids.
The reason why we discussed today about this is to make our reader aware of the use of  visual effects and its popularity it gained over the time. The makers are planning to launch a new series with revamping the old with more effects and more power pact visuals.
Stay tuned for more updates!