Today in our blog we will  discuss  about some different topic i.e the evolution of Indian Cinema.
On one's way to work or school, waiting for transport.The auto that takes you where you want not only provides a means of travel, but some music as well, some of Bollywood's golden age tunes.
As you go, you see posters showing off the newest star's upcoming film. Films are not just entertainment here: they're a part of life.
Students, professionals, parents, grandparents: everyone in the country is united by the love of cinema.
From Amitabh Bachchan's fiery performance in Sholay to Rajinikanth's unbelievable popularity; from crowd pleasers to serious art films, there's something here for everyone, and that says a lot about the industry.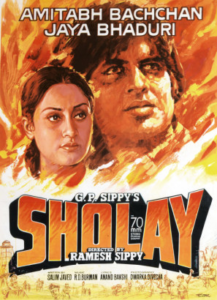 It's passion that makes great art, and of course, it's passion for films that makes great films. More than anything, this is what an aspiring artist in this world must possess, and it's a quality MAAC Kolkata students possess in spades.
Ever wonder how awesome it must be to spend hours learning and working with others who are as into this stuff as you are?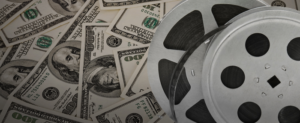 As of 2013, India ranks first in the world in terms of annual film output. In 2016, the industry's gross box office earnings came to 竄ケ15,500 crore (US$2.4 billion).
The prospect of foreign direct investment has made the industry attractive to the likes of 20th Century Fox, Warner Bros. and Walt Disney Pictures while Indian companies such as Zee, UTV and many others continue to grow and expand.
Cinema is nothing short of a financial and cultural force in today's day and age. But how exactly did we get where we are? To find the answer, we go back to a time over a century ago.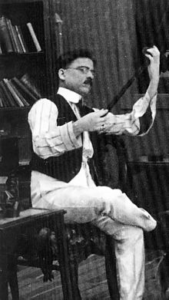 While there had been films made in India earlier, they are generally not considered part of our film canon.
It was Dadasaheb Phalke, who, with his landmark film Raja Harishchandra, began the legacy of Indian cinema in 1913, and is thus called the father of Indian cinema.
Still struggling to overthrow the British regime, many films at the time had tones of nationalism, and stirred the people to action. It was a show of art's ability to inspire people and transform lives.
The advent of 'talkies' earlier with Alam Ara had changed films completely. Not only were acting skills necessary, but so was an impressive voice.
The addition of songs would one day become a mainstay of the medium, even spawning an extremely successful music industry in the process. Ardeshar Irani was also the first to attempt a colour film with Kisan Kanya in 1937.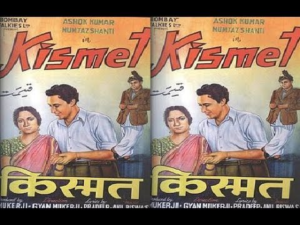 The 1940s were a decade that changed the world.
They saw India win her Independence.
They saw the world ravaged by World War II. In the world of Indian cinema, they saw filmmakers become bolder than ever before, thinking ahead of their times in making Kismet, starring Ashok Kumar.
It would become a massive hit, and had confrontational themes: an anti hero, and an unmarried pregnancy.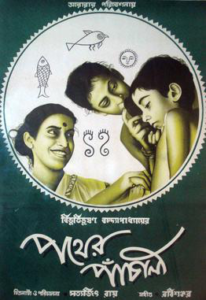 With the arrival of Satyajit Ray, Indian Cinema finally made its debut on world stage. Pather Panchali (1955) won a host of international awards including the Cannes award for best human document.
Indian cinema adopted influences from other artistic movements from around the world, including neorealism.
The transition to largely coloured films increased the emphasis on the entertainment aspect, and the 60s saw a large number of films of this kind. K. Asif's Mughal-E-Azam proved successful.
With the 70s, this entertainment aspect was still further emphasized, and masala films (which are still immensely popular today) were the result. It was in this era that action epic Sholay saw its release.
The film is still lauded as one of the greatest in Indian cinematic history, setting a standard for scale, memorable characters and action that is still rare even in this age of action films.
The angry young man was the new central character of the time, heralded by Amitabh Bachchan.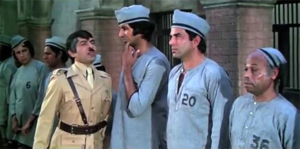 Star power was also extremely important, as both leading actors and actresses gained immense popularity and pop culture influence.
Eventually, the 80s saw the arrival of the new wave in both Bollywood and the South.
But it was the technological revolution of the 90s that completely changed the game. While practical effects and stunts had been brought into the limelight by international films such as George Miller's epic dystopian series Mad Max, they had also highlighted the importance of techniques of depiction.
Improved visual effects, and eventually computer based effects became the legacy of the decade, and the era turned out blockbuster hits such as The Matrix and Terminator 2: Judgment Day.
The impact of these films on the country's cinematic landscape was massive: not only were visual effects now used to conveniently allow the addition of scenes which would have been considerably more expensive to physically shoot in entirety, with the building of props, or going on location, but they also introduced the idea of the science fiction film which was based on things that simply couldn't be depicted without these technologies.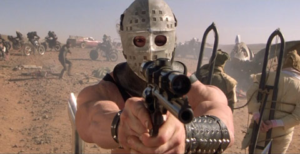 The implementation and rise of CGI and VFX in the Indian cinematic industry was something arrived at through a long road, but it was well worth it, delivering some of the most memorable films in recent world history, including the much acclaimed Baahubali series.
With stunning 3d models and extensive use of innovative camera techniques and visual effects, it was what Indian cinema had been waiting for: a film which combined the rich influence of our varied and powerful mythology with Western flair and attention to technical detail, resulting in a visual spectacle for viewers from any culture.
The success of the films is yet another factor boosting the demand for trained professionals in these fields, and where better to hone one's skills than at MAAC Kolkata?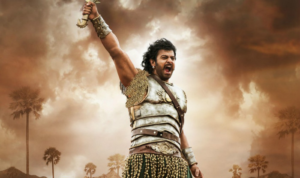 So where next for Indian cinema?
With an endless possibility of new ideas and powerful next gen hardware capable of making it all real, the sky is the limit.
And that's where creators and artists come in.
With institutes such as MAAC Kolkata training students in the nuances and skills necessary for the industry, more and more new voices are being added, and more and more stories are being told. As certain someone once said, "To Infinity and beyond!"