Mobiles are everywhere and are so popular that every person got to have a smartphone. Smartphones are in trend so are the mobile animation games. In past few years with increasing popularity of mobile phones the popularity of mobile animation games has also increased.
Mobile is a device that you can use it wherever you are… thus you can play games in your mobile phone when you have time and anywhere you want…
That's what has made these games so popular. Also the mobile animation game designer earns a lot of money by presenting mobile games in app stores.
Angry bird is such popular game of its time; even today people like to play it. A movie was also made based on the theme of this game. Isn't that amazing!
Mobile animation games once it gains popularity among users it also let the designer earn good remuneration.
The creator of Angry birds Rovio Entertainment launched the angry birds game in 2009 and it was declared as the most downloaded mobile app the next year.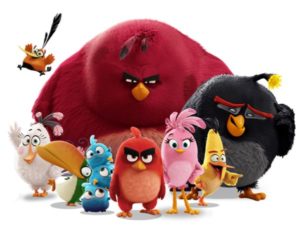 There is also a recent example …You must have known the game Pokémon Go. Pokémon Go is one of the most popular games that have made people go crazy after it. Pokémon go is one of the games that are popular among all age group of the people.
There has been incredible development in the field of mobile games from 2d snake game on Nokia basic phone to latest high end animation mobile games.
So today we will see the top most popular mobile games that use animation efficiently.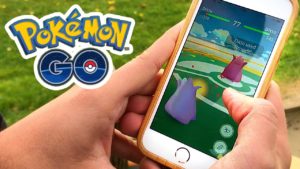 Pokémon Go became popular with its release as it is based on the most popular TV cartoon Pokémon.
Pokémon Go is freely available. There are some Poke stops that are already marked on the map on the phone and you have to walk around to find your Pokémon.
Millions of players have downloaded this game in a very short time. The design of the mobile game is done in such that it works with the maps app and the camera app in the phone and the gaming app feels like the game is occurring around us.
We have to find the Pokémon that are hidden. There was a time when everyone around was playing the game whether it be friends or people passing by.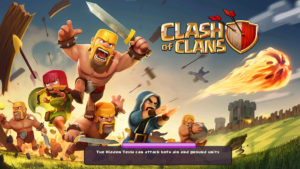 Clash of clans is another game that has become popular with time.
It has the best animation effects.It is played with real life opponents. It is easy to play and is more popular because of its theme of medieval battle field.
You can also communicate with your chat in the app if you belong to one clan. Patience is very essential to play this game.
There are various rewards and upgrades that are to be made you can either buy it with money or wait for the great deal.
This is also a free bee game. You have to quickly react and plan strategies according to the situation.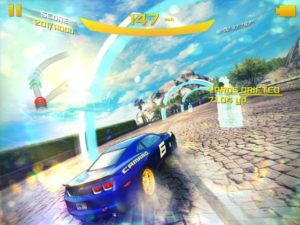 If you are lover of cars and are crazy for car racing, then this game is for you.
This game has the most great animation effects in it and is designed according to the racing environments. This game gives you complete feeling of car racing.
It is one of the most successful racing games. It has latest cars with sensational speed Game loft can give.
It is eighth in its series. It has different countries and cities with every version. Though racing is not quite a thing in games these days but asphalt has managed to keep up in competition.
Infection in this game has become reason of its popularity. Infected racers can get unlimited boosts. It has wide variety of racing zones and cars.
Fruit Ninja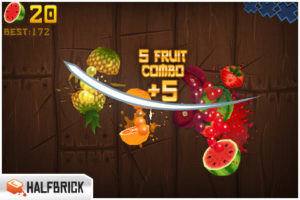 Fruit ninja is the game where you have to cut half the bouncing fruits. It has nothing to do with the ninjas as its name suggests.
You have to use your finger as sword and make cuts through the bouncing fruits. But beware that there are also bombs popping out. You have to escape the bombs and only need to slice the fruits.
As the speed increases it becomes difficult to maintain the speed. As far as the graphics are concerned the game doesn't have much  mobile animation in it other than the bouncing fruits but that's ok, the whole game is about speed and thinking power.
It is a highly reviewed game though and has nice background effects. It is easy to play and keeps you trying to make new high scores.
Achievements can unlock new backgrounds and blades. We can compare our scores with our friends and also play multiplayer game.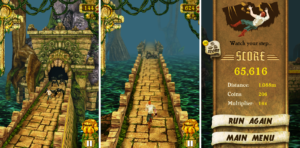 Temple run is one of its kinds in chasing games. Temple run became popular in very short period and was very easy to play.
Especially the treasure coins that you get while running makes the game more adventurous. Playing temple run is fun and good for kids as it improves the eye and hand coordination.
While playing, you will automatically feel the coordination between the eyes and hands. You can earn the game credits but if you don't have enough patience then you can always buy it with money.
The main reason behind popularity of this game was its graphics effects. Escaping the angry monkey-creatures, this game tests the reflexes of the player.
The effects of turning left and right, jumping and sliding are nicely done. You may die many times but you will always want to play more.
So these all were the games that we think are great to play. They look good when you play them and feel good.
They all have impressive titles and your experience gets better with these games as you play.
But there is one thing to be noticed that gaming is becoming better and better day by day. Android comes up with new version every year and so does the mobile games.
This mobile animation gaming is improving with technology with big rate. In last two years the gaming is covering new heights. The coming years may bring many more things in the gaming environment.
So gamer be ready you have many more to come on your way. And Mobile  animation game animator there are huge and lots of scope for you in the gaming industry, so be ready to join the best animation gaming institute.