VFX or Visual effects,  we can notice its presence and everywhere in advertisement , movies, tele- serials etc . There are hardly any movies today that do not use visual effects,  Last year too  i.e 2016 we had many good VFX movies which were actually a visual teats to us. Here we take the opportunity to discuss the top five VFX films of 2016 that made a ever lasting impact on its audience.
The Jungle Book
Walt Disney's The Jungle Book had made it to the top five of Oscar's predicted nominations list for the Best Visual Effects category which is really commandable that too in Visual effect category. But this should come as no surprise as the movie has pushed all  its technological limits. We, were actually gone, mildly spooked watching Kaa (the python) in 3D, and how real and magnetic she looked. Be the movie we see dubbed in English or Hindi, we just can't get enough of our sweet Mowgli, Baloo, Bagheera, Shere Khan, and King Louie.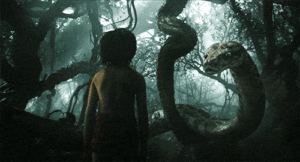 Fantastic Beasts and Where to Find Them
The most recent release was also one of the most awaited releases of the year. Riding on the immense popularity of the Harry Potter franchise, this prequel to the series has close to 1,500 visual effects shots in the movie is just mind boggling. It is also a strong contender for the nomination list at the Oscars. After all, how often do you find the magical creatures coming out of a suitcase?  Feel if it really happens in reality.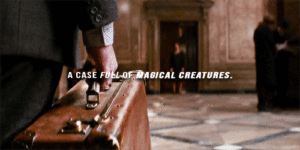 Doctor Strange
While we tend to wait for Benedict Cumber batch to come back as private eye, we got a visual effects treat in Doctor Strange. Considering that the movie has no less magic than a Harry Potter film, making the mystic realms, the astral plane,  kaleidoscopic components, and space look real was sheer work of  genius strokes. For those who have watched it, will grasp it. and if you haven't watched it yest do watch to savor your visual pleasure.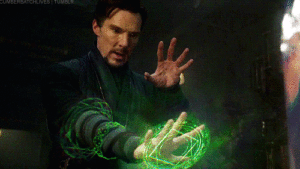 The Revenant
Of course, we have all detected stories regarding however sculptor DiCaprio shot in sub-zero temperature at remote locations for the film. But that will not exclude from the gorgeous locations visuals created through VFX that had United States of America pasted to the massive screens. Talking of VFX in The Revenant, how will we tend to not mention the bear mauling DiCaprio, still fresh in our minds. We should not forget to mention that there is no bear or Di Caprio were hurt during the shot. So guys chill and enjoy the movie at its fullest.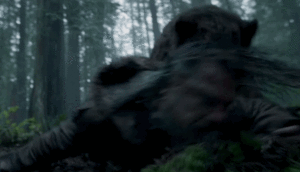 Captain America: Civil War
And we simply can't get enough of superheroes do we! If you saw Captain America: war, we will always remember the airfield scene wherever a superheroes war breaks out. The Avengers, Black Panther, Ant-Man, and even the very young and our own Spider-Man area unit all gift in the action-packed scene. Definitely one of the simplest VFX-laden films created this year.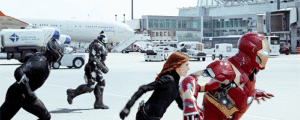 So we appreciate feed back from our readers who has actually missed out seeing the top 5 VFX movies of 2016. And guys who are looking forward for a career in visual effect industry this is the right time for you guys to hit the market and to learn and acquire skills from the expert in the industry. Undoublety Maac Kolkata has shared such tempting platform for you all to be apart of the VFX team , our course is extensive with practical exposure, since we are the best VFX Institute in Kolkata.