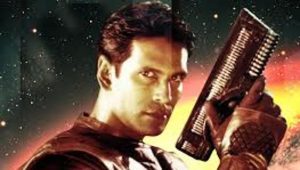 Get ready as the heartthrob of 90's Captain Vyom is all set to enchant you once again. Captain Vyom is India first ever science fiction series. The space warrior captured the imagination of every child in the country when it was aired on DD National 20 years back.
The series was based on the space adventure and saga between the superhero Captain Vyom and his intergalactic supervillains. The sci fi adventure was directed by internationally acclaimed director Ketan Mehta and produced by Deepa Sahi, having supermodel Milind Soman in the lead role.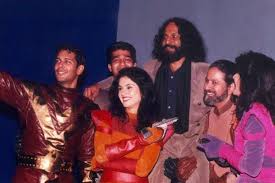 Captain Vyom is a space warrior who is assigned a job of arresting 12 deadly criminals who have escaped high security prison of IO, which is located on the 8th moon of Jupiter. The security gets breached when a meteor strikes it. Captain Vyom and his team include Dr.Zen (Divya Palat), Surya (Jeto Sanjana), Captain Blaze (Sanjay Singh), Fuller (Sanjay Vatsa), Syd E (Shehzaad Saeed), Lieutenant Maya (Kartika Rane). Whereas the villain camp of 12 includes, Vikaal (Rahul Bose), Parchhayee (Nethra Raghuraman). Dino Morea and Ravi Khore and others.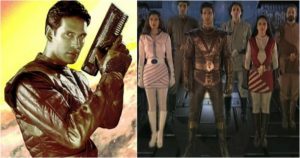 Captain Vyom takes you to the future in 2123 where solar system has been conquered by humans. The show was much ahead of its time as it was launched during the time when superheroes, science fiction and use of animation were unheard theories not just for television but for films as well.
The T.V series was a pioneer for arts of computer animation and visual effects in India. The special effects were created by Maya Entertainment Ltd. and National Film Development Corporation.
And now the series have been revived and resurrected by Cosmos Maya. The series have hit the digital platform of Youtube on 23 June 2016.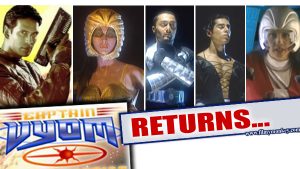 Become an expert in animation and create your own superheroes!!!!!!
Contact your nearest Maac Kolkata centers.