Photogrammetry is the science of taking out measurements from photographs. Photogrammmetry   came into form during the Second World War when photography started to play an important role in remote sensing. With the help of Photogramemetry one may measure and model the real world with a camera. One may use the camera like an advanced tape measure, diagramming tool, and 3d modeller all in one. When it comes to 3d printing, one of the most important and difficult step is having a 3d model to print. Photogrammetry software is the science and technology of extracting actual data of real world objects in their natural environment.
It is a technique used for scanning 3d objects when the scanning equipment is not in possession or the object is extremely large. Photogrammetry has entered the software world long time but with the introduction of 3d printing technology has increased its use and demand. The use of photogrammetry software is day by day increasing and a range of options are available for user and for all skill level. The only tool that is essential is a good camera for photographing the object under consideration and photogrammetry software likely to convert the photographs to a CAD file that can be 3d printed.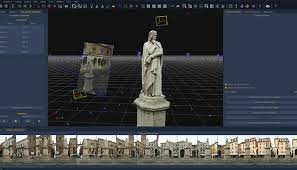 There are various photogrammetry software's available in the market.
Similar to 3d scanning photogrammetry software allows users to obtain reliable data from real life objects in their natural state by recording measuring and interpreting photographic images. It is used by surveyor's architects and engineers to create topographic maps meshes points of cloud or drawings based on real world. In 3d printing it is used for capturing large objects and it is regarded to be more accessible and less expensive than 3d scanning as it can be done with a smart phone camera. We are now discussing about the photogrammetry software.
Autodesk Recap Pro- Developed by well known software company Autodesk, Recap Pro is a program capable of converting photographs into 3d models or 2d drawings. The name is mainly derived from abbreviation ''Reality Capture'' the software has been mainly designed  to meet the requirements of all types of project such as surveying, planning as well as the construction, renovation of building and infrastructure. Regarding the technical part it allows one to generate appoint cloud or mesh ready to be used with other software or Cad tools. The new 2023 recap pro version has introduced a number of improvements and updation for user. The user may find the import and indexing of raw scans, automatic terrain classification in infrastructure projects or an improvement in the rendering quality by increasing the number of points depending on user's memory among others. The price of autodesk software monthly subscriptions for C55, annual subscriptionfor 448 or three year subscriptionfor C1277.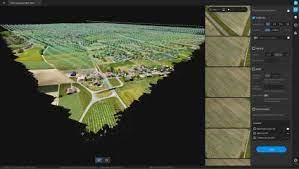 Agisoft Metashape– Agisoft Metashape is a professional photogrammetry software that processes digital images for various application such as geographic information system application cultural heritage documentation, visual effects and production as well as indirect measurement of objects of various scale. Some important data features enable Metashape to process different types of imagery (whether aerial or close range) output a point cloud, measure distance, areas volumes and it generates 3d meshes that may be exported to various popular formats. It is also possible to edit 4d models. This is done by recording the entire scenes in 3d and then it may be edited on software. There is two Agisoft Metashape licenses exist the professional edition cost 3499 and the standard one cost Rss179.
Alicevision Meshroom– Meshroom by Alice vision is free and open source 3d reconstruction software that uses photographs to create the textured mesh that will definitely become the structural frame of 3d model. Alice Vision is photogrammetric computer vision framework that depends on community of people who invest in the creation of open source software such as Meshroom.
Colmap– It is indeed a variant Structure from Motion and multiView Stereo software with a graphical and command interface. It offers a wide range of features for construction of organized and unorganized image collection. The software runs under new BSD license. Colmap is based on existing work when the user applies algorithmns to the software he or she must mention the original authors. It has a wide range of features for the reconstruction of organized and unorganized image collection. The software generally runs under BSD license.
Context Capture– Context Capture Photogrammetry software allows user to produce 3dmodels from original photographs for any infrastructure project. The addition of points resulting from laser scan helps in getting fine details sharp edges and geometrical precision. The software may quickly create and utilize highly detailed 3d meshes to provide accurate context for design, construction, and operational decisions throughout the project. Context capture helps in producing 3d models. The accuracy resulting in 3d model is restricted only by resolution of the image that the user applies.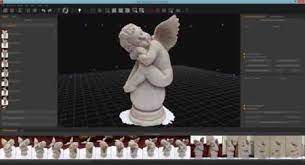 Drone Deploy- It is a software that is designed for building aerial maps and models from images captured by DJI drones. It helps in creation of aerial maps and 3d models. This mapping software is used for beginners and advanced users which may be applied by using drone deploy mobile app. The software has a number of useful functions. It uses different type of infield data analysis and the capiblity to generate precise 2d model and 3d model and even 360 panoramas, which can be easily shared with an entire team of customers. The pricing or drone play starts at Rs 149 per month.
Mic Mac – It is a free and open source photogrammetry software for 3d construction. This was developed in the year 2003 at Institute Nacional Geografica y Forestal. One of the advantages of this software is it may be used by beginners, experienced users, and experts. In 2010 the XML interface was replaced by simplified command line. It allowed greater availability and dissemination to other communities.