There is no doubt that Animated Movies in horror genre are capable of scaring not only children but adult also.
From creating Fantasy world to Horror stories, animation has come a long way.
Filmmakers have realized the potential of animation to tell any type of story, therefore animated films have expanded into multiple genres, from horror to drama.
In today's blog we will discuss about those animated movies that can give you goose bumps.
Let us now discuss about ten top Scariest Movies:-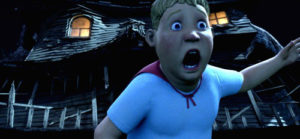 Monster House (2006) is an American 3D Computer-animated supernatural horror comedy film, directed by Gil Kenan.
It is produced by Robert Zemeckis' ImageMovers and Steven Spielberg's Amblin Entertainment.
The story is about a neighbourhood terrorised by a haunted house.
The powerful Special effects of the film are strong enough to keep your eyes glued to the screen.
The film was shot using Motion Capture, in which the actors performed the characters' movement while linked to sensors.
A 3D stereoscopic version of the film was also created and was released in digital 3D stereo.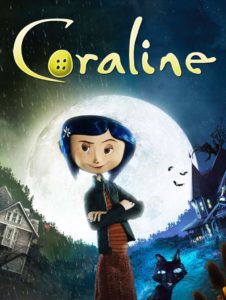 Coraline (2009) is 3D stop-motion animated dark fantasy horror film based on Neil Gaiman's 2002 novel of the same name, directed by Henry Selick and distributed by Focus Features.
The plot tells about young Coraline Jones, who moves to a new house with her parents and finds a dark secret behind the secret door of her house.
Many high-quality 3D models, ranging from facial expressions to doorknobs were printed in 3D using the Polyjet matrix systems which helps in fast transformation of CAD drawings into high quality 3D models.
This film won Annie Awards and won Academy Award nomination for Best Animated Feature.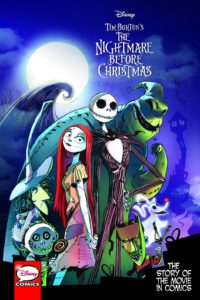 If you watch the film The Nightmare Before Christmas (1993) it will definitely send shivers down your spine, as it is one of the most iconic Halloween Animated Movies of all time.
This film was based on a poem written by Tim Burton when he was an animator at Walt Disney Feature Animation.
The team of artists created about 400 heads with various emotions for the character Jack Skellington (the king of Halloween Town).
The Halloween Town is filled with monsters, ghosts, goblins, zombies, demons, mummies, vampires, werewolves and witches.
The film is directed by Henry Selick.
It is the first stop-motion animated feature to be entirely converted to 3D.
The artist team constructed 227 puppets to represent the characters in the movie.
Songs of the film are scary too.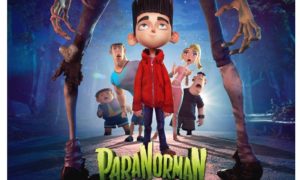 Stop-motion animated comedy horror film ParaNorman (2012) tells the story of a boy named Norman, who sees dead people hanging around.
The film has zombies, ghosts and witches.
Produced by Laika Studio, it is the first stop-motion film to use a 3D colour printer to create character faces and the second to be shot in 3D.
Laika Studio's previous film 'Coraline' had pioneered and popularized the use of black and white 3D printers.
Which sped up puppet production to some extend and allowed the creative team to make the huge number of puppet faces required for the film.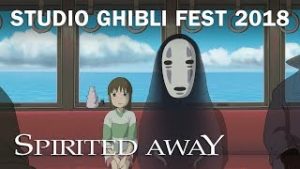 Hayao Miyazaki's animated film Spirited Away (2001) is the winner of Academy Award for Best Animated Feature.
It is the highest grossing movie of all time and captured the hearts of viewers all over the world.
Animated Movies by Studio Ghibli, the film tells the story of a 10-year old girl who enters the spirit world of Japanese Shinto-Buddhist folklore.
Walt Disney Pictures dubbed the English adaptation under the supervision of Pixar animator John Lasseter.
This film is ranked among the greatest animated films ever made.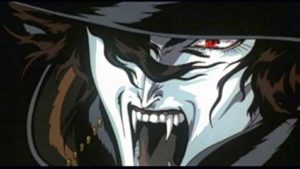 Directed by Yoshiaki Kawajiri; Vampire Hunter D: Bloodlust is a 2000 Animated Movies.
This film was shown in twelve theatres in United States and received positive reception.
The film has wonderful visual effects along with soundtrack.
The main character was designed by artist Yoshitaka Amano.
The animation director Yutaka Minowa matched Amano's art style with the rest of the film's characters.
The Madhouse Studio in Tokyo created the animation for the film while the post-production work was done in California.
The plot of the film follows the Vampire Hunter D; as he pursues a young woman who has ran away with her lover; Baron Meier Link.
In 1999 the English soundtrack for the film was recorded before the Japanese dialogue was finished.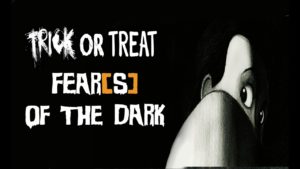 The French black and white animated horror anthology film Fear(s) of the Dark (2007) is produced by Prima Linéa Productions.
This film is created by several notable comic book creators and graphic designers.
It has unique and incredibly artistic visual effects.
There are five stories in this film each one designed by different directors.
This film has both traditional animation and computer animation.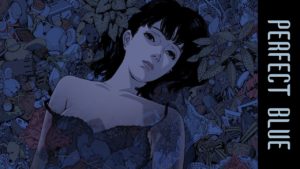 Perfect Blue (1997) is a Japanese animated psychological horror film directed by Satoshi Kon.
It is a scary and disturbing film; its soundtrack will give you the chills.
Produced by Madhouse, this film blurred the line between fantasy and reality in contemporary Japan.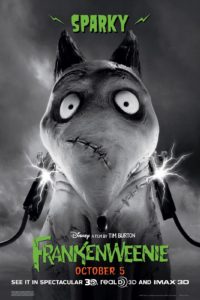 A 2012 American 3D Stop-motion animated fantasy horror comedy film, Frankenweenie is directed by Tim Burton and produced by Walt Disney Pictures.
Frankenweenie is a black and white film and the fourth stop-motion film produced by Burton.
This film has 1,300 Visual Effects shots.
The film was actually shot in colour but changed to black and white on computer.
The film follows a boy named Victor who loses his dog Sparky and uses the power of electricity to revive him.
The film won Saturn Award for Best Animated Film and won Annie Award.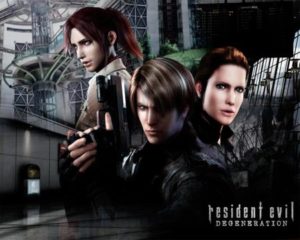 Resident Evil: Degeneration (2008) is the action horror film directed by Makoto Kamiya.
This is the first full-length motion capture CG animation feature by Capcom in cooperation with Sony Pictures Entertainment Japan.
It has nice camera angles and CGI.
The film begins at the Harvardville Airport, as militants fight off the Zombie outbreaks.
Senator Ron Davis has the most impressive character.
An Animated Movies can take you to any where whether it is fantasy or horror world.
Hence, if you wish to explore the world of animation then don't feel hesitate to contact us.