In our today's blog we will take you through extensive discussion about Digital Matte Painting.
"The world is but a canvas to the imagination."- Henry David Thoreau.
Imagination is something which doesn't has any limits.
An artist can imagine or fantasies anything beyond any barrier to give life to his creativity and make it fascinating.
An Artist's imagination lets one see many outlooks.
No one knows the Origin of art, every Civilization every Culture has its own Art form, Style and Way of Imagination.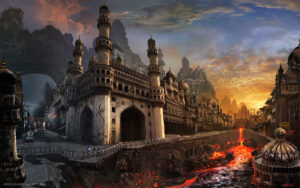 Art form Evolved from time to time!
And has reached to a milestone where we got introduced to Digital Art! or Digital Matte Painting.
It's quite alluring to think about the transitions that art took in past decades!
From Engraving designs on stone till painting on papyrus, followed by the synthetic brushes till a digital Pen Tablet.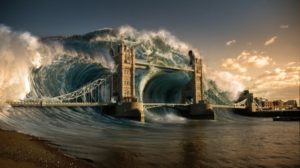 Ever wonder how those incredible scenes of panoramic vistas, impossible futuristic cities, or fantastic alien worlds come to life?
It's all through the magic of  digital matte painting.
If only I had a dollar (hey, inflation!) for every time someone responded, " Digital Matte Painting?"
Ages ago, extremely talented artists painted these realistic scenes on large sheets of glass.
It really is a lost art nowadays.
The painting used to have blank areas that would get filled in with live action.
The filmed segments were optically composited with the painting for the result.
A matte is a solid shape that is used to block out areas of the film frame so that no image gets exposed there.
A simple matte shot must contain painting with a matte to block out the live area, the film sequence with a matte to block out everything but the live area, and a final piece of film for everything to be exposed onto.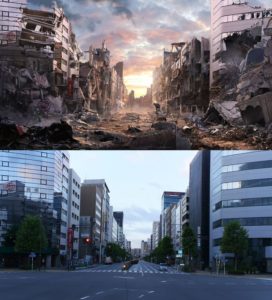 Art in today's time has unlocked limits of imagination.
Which became possible because of Digital Matte Painting.
Digital Matte Paintings are one of the most important and popular techniques used in VFX Industry for Film Making to create illusions which are not even available in the real world or the Shooting Location.
Digital Artist or we can say Matte Painters use many techniques to combine Digital Matte Painted image with a Live Action Footage or a CG generated Footage to complete a Fantasy scene.
It's not possible to pinpoint the invention of the matte painting. Since the mid-19th century, photographers were experimenting with double-exposure to create composite images.
Magician and legendary filmmaker Georges Méliès used the matte painting technique in many of his films.
In his 1898 film Un Homme de Têtes – Four Heads Are Better Than One. 
A glass pane painted with black was used to create a matte Méliès.
When shooting on film, the black matte kept light from reaching the camera.
Since a portion of the film was not exposed to light, it would leave part of the frame empty.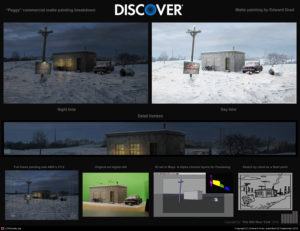 Méliès use to rewind the film and use to set up an opposite matte.
By removing the original matte and blacking out everything else, the film would now fill in the blanks.
The resulting sequence was astonishing. Norman Dawn used glass paintings in his 1907 film Missions of California. 
Many of the missions Dawn was filming had been partially destroyed.
He used matte paintings to visualize the buildings look whole again, often painting the missing arches or roofs.
Dawn would also disguise telephone poles as trees, as he illustrated below.
Norman Dawn is known as the inventor of matte paintings, but he was just the first to apply for credit.
From the source of The Invisible Art: The Legends of Movie Matte Painting, Dawn applied for a patent for his "glass painting" technique in 1911.
But following a lawsuit it was deemed that the technique had long existed.
Dawn was just an early adopter of using matte paintings in films.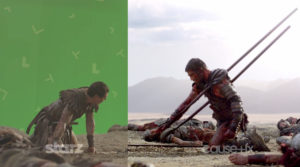 Alfred Hitchcock was using glass pane matte paintings throughout the 40s and well into the 60s.
They were prominently used in North by Northwest and The Birds.
By the 1970s, the previously mentioned VFX masters at ILM would use many   digital matte paintings to bring Star Wars to life.
Star Wars had a multitude of great artists, like Christoper Evans.
Evans created many of the iconic Star Wars images, like Darth Vader's imperial march.
ILM also created the  digital matte painting for the legendary finale to Raiders of the Lost Ark. It took three months to paint all the crates and boxes.
The last hand painted mattes used in a major motion picture was in the 1997 epic, Titanic.
Most production Houses has shifted to blue and green screens, the techniques used by digital matte painters are still applied to modern filmmaking.
Background plates are often hand drawn or painted.
They are used as reference material for the digital artwork.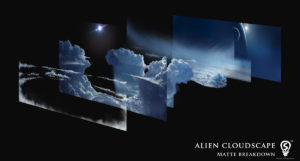 Digital Matte paintings are no longer a matter of two dimensional images.
Entire 3D sets, and backgrounds are created digitally.
Even Professional digital cameras are used to add movement.
There are still films that will use matte paintings as backdrops.
In Harry Potter and the Prisoner of Azkaban, six 100-foot canvases were stitched together and placed behind the set.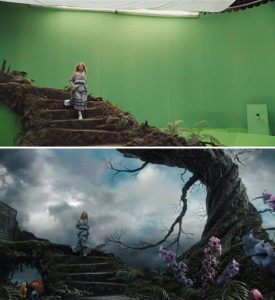 Digital Matte Painters usually belongs to arts and designing backgrounds.
Although a showreel of digital matte painting work can be called for, consisting of landscapes, set extensions and interiors.
Images demonstrating careful skill in integration, match grading and an understanding of depth of field, exposure, scale, lens distortion and grain can also be presented as part of job applications.
It is possible to move into digital matte painting with more of a blend of skills in 2D digital preparation (prep/paint) or junior compositing – particularly for people who show skills as part of their junior compositing showreel.
Use breakdowns to show how your work was built up in layers and with color adjustments. Photorealistic work is always in-demand.
From 3D texture painting, you can also look for opportunities to move 'across' to junior or entry level matte painting.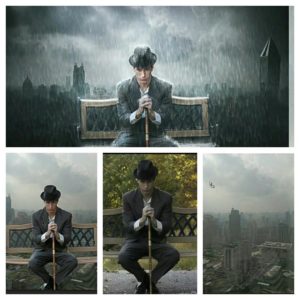 Students get an insight into techniques like compositing, match-moving, digital  matte painting & editing  at our Maac Institute.
Here is some of  glimps of our student work.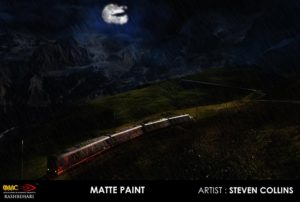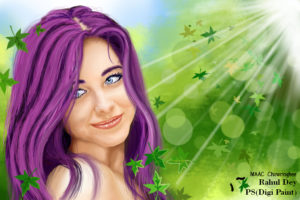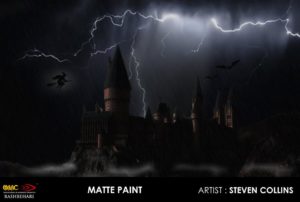 Still thinking just call us @9836321595.
Immense scope is there in Animation VFX Industry To Know  More Click Here & Register To Get Call Back.