In our today's blog we will be discussing about the impact of animation in television in India.
Animation has a huge impact on the Indian television series.
Now, Animation is ruling over every field, whether it is sports, fashion, media, business etc.
People now use Animation as they think that it is a very good way of communicating and sharing knowledge with the general public.

Nowadays, each and every channel and every show that we see today have a bit of Animation used in it.
Animation surely makes the audience more curious to watch the Idiot box because it more attractive.
With the introduction of Animation in Indian television, the people now have easy access to cartoon characters.
Previously, it was only movies where the Animated cartoon characters were seen.
Now, people can just sit in their houses and enjoy the animated short T.V. series.
It also saves their time and money as entertainment is available at their door step.
With Animation being so prominent in television now a day it also brings up a lot of job opportunities for the young aspiring Animators.
Several T.V. productions are now keen to use Animation as a major part of their shows. In the last, 2 to 3 years there has been a huge growth in the usage of Animation where daily soaps are concerned.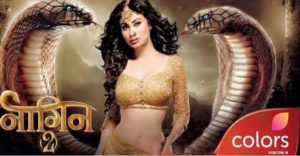 Shows like Naagin, Mahabharata use a lot of animated characters rather than using real life figures.
These shows are very much loved and appreciated by people as well.
Due to the immense growth and success of Animation in television, the audience watching television has also grown very much.
There are channels taking initiatives to bring up more animated series to a wider field of audience.
There are people trying to create content that fits into animation and is relatable to every class of people in general.
One such example of such a show is Choti Anandi.
Although it didn't receive that much attention that it should have received but it was something new as it was telecast by one of the leading channels in India, Colors.
No other daily soap leading channel has telecast an animated series like this.
Nowadays people are trying to bring back the old days of Indian television through animations and one of the examples of such a try is Shaktimaan: The Animated series. Shaktimaan was the first ever Indian superhero.
Some years back, people brought up the memories of Shaktimaan by creating an animated series with a Cartoon Shaktimaan.
People really appreciated the initiative.
Motu Patlu, the cartoon series is also adapted from the comic strip Lot Pot which used to be very popular among the 70's and 80's kids.
There was a time when mostly the foreign animated characters ruled over the Indian T.V. boxes. Kids mostly preferred watching Doraemon, Spiderman, and Power Rangers etc. on television.
Animation in India came to be known very late as people were satisfied with the foreign cartoon characters. The International cartoon shows were dubbed in different regional languages in India.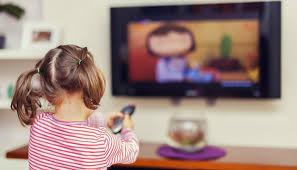 Television is something, very prominent in every house and almost every kid watches television in today's world. As Indian children were watching foreign cartoons, they were not getting any knowledge about the Indian culture.
So, it was very important to build an animated series based on Indians and which showcases the day to day lives of a regular Indian.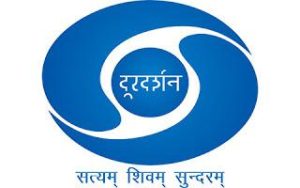 EK ANEK AUR EKTA, the first animated video to be made be in India and by an Indian. This was the very first Indian Animation production which was hardly seven minutes long which made in the year 1974. It was telecast by India's oldest T.V. channel, DOORDARSHAN.
The film is the sister's reply, using a metaphorical story of how a group of birds escape a bird catcher by uniting to recruit their friends, a group of mice.
The channel also telecast India's first animated series, GHAYAB AYA, in 1990. The story revolved around the adventures of Ghayab the friendly always does- gooder 'Casper type' naughty ghost.
Ghayab Aya was directed by Ashok Talwar and Animated by Suddhasattwa Basu.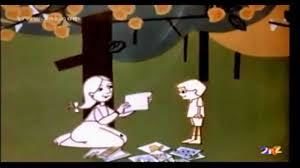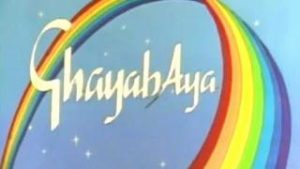 After Doordarshan, there were many channels that came up with cartoon series.
Cartoon Network was the most famous on e of them. There were channels like POGO, Nickelodeon, and Hungama etc.
These channels are broadcasting several famous Animated series which depicts Indian people.
Some of the Television Animated series which became very popular in India are:
CHHOTA BHEEM airs on POGO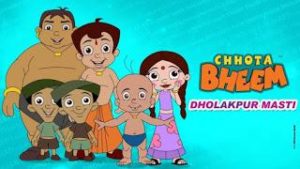 CHOR POLICE airs on Disney XD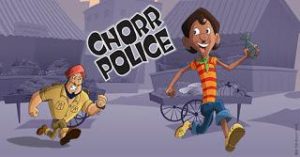 MIGHTY RAJU airs on POGO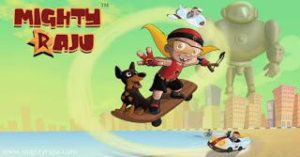 MOTU PATLU airs on Nickelodeon.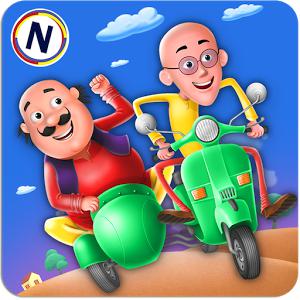 There are many more such cartoon characters which are impact to our kids at home.
Animation series are a really good way of teaching kids our cultural values and learning. Animation also plays a vital role in mythology.
People generally don't know much about Indian mythology because they find it boring.
So, when mythologies like Ramayana and Mahabharata is shown in an Animated form, it not only attract the kids but also educate the adults about their past.
Nowadays, there are many obligations on the content shown in cartoon channels as they are mostly viewed by the kids of a certain age. Kids have soft minds and are very keen at observing.
Therefore, the Animators as well as the channels broadcasting Animation series should keep in mind the acceptance power and sensitivity of small kids.
Not only cartoon channels but sports and news channels also rely on Animation a lot.
News Channels like Aaj Tak uses a lot of animated characters depicting the current political scenario of the country.
Some of the characters even look like our famous political leaders!
When things are shown in an animated form it generally don't hurt the people, especially if the topic is related to politics or religion.
So, now these channels hire Animators a lot. As now there is more competition among the channels as well so, they need their content to be visually appealing.
To conclude, I believe that Indian Animation is everywhere and it doesn't need any more support from outside.
There is a proportionate number of people who was television only for the Animation and visual effects it contains.
The Animation & Vfx industry is at its peak and now the Animators need more training and hard work to compete in such a vast market. So, there is no other place but MAAC KOLKATA for such efficient training.