Cartoon word comes from "cartone" which is an Italian word which means "Big Paper".
Cartoons are very popular among children as well as in adults, they love cartoon characters and like to watch the cartoon the most famous cartoon character in todays time are  Pokemon, Doraemon, Shin-Chan, Scooby Doo, Popeye – Popeye the Sailor Man.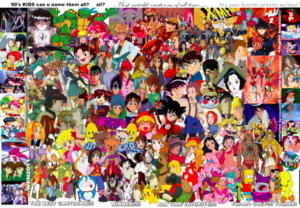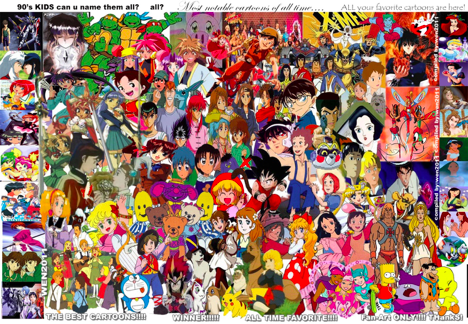 It is the cartoon that make people laugh and teach how to enjoy the every moment of life, how to communicate effectively with others , these are in pictorial forms which is more easier to understand than in written form, these plays a very important role in the development of the children in their growing years.
People like to watch cartoons for entertainment and to show their strong love feelings, and to make their lives full of joy and fun.
Cartoon Characters are so much significant to make the cartoons a big hit for children and are then general among the kids and in markets as well.
Pokémon
Pokémon is a form of the Japanese cartoon which had  title as Pocket Monsters  which transformed its name in advertised in English as Pokémon.
It is the Pokémon: The Series, most popular Japanese Anime television series, which has been adapted for the international television markets.
Pokémon is based on the popular  video game series of Pokémon and is a part of the Pokémon franchise.
The Pokémon animated series has been divided into six chronologically sequential series in Japan.
The split up version of the video game series the gets its inspiration from: the original series, the Advanced Generation series, the Diamond & Pearl series, the Best Wishes! Series, the XY series, and the Sun & Moon series.
In the international broadcasts media, these six series has been divided into 20 separate seasons of Pokémon series.
These anime series are accompanied by spin-off programming, consisting of Pokémon Chronicles, a series of side stories featuring characters in the anime that are not its current cast of main characters.
It has gained lot of popularity worldwide among all age group of people starting from children to old people.
Shin-Chan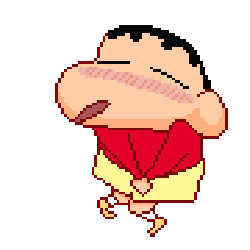 Shinnosuke "Shin-Chan" Nohara is a little boy who seems to do everything he can to annoy his parents and teachers (and succeeds wildly), but only means the best.
He just tries to have a good time and in doing so does things which will create the maximum vexation in others.
Shin-chan – aka Shinnosuke Nohara – who lives in the Tokyo commuter belt with his parents, younger sister and their dog, has challenged cultural sensibilities outside Japan, where he appears in manga, on TV and in cinemas.
SCOOBY DOO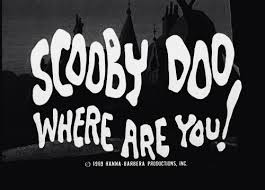 Scooby Doo is a Dog in cartoon character and well known in his action, it is a very funny Dog which makes the people laugh.
Scooby Doo is an animated American cartoon character, "Scooby "Created by Hanna-Barbera production and the writer are Joe Ruby Kens spears in 1969.
Scooby Doo is a brown colored Dog which is not very brave who tries to skip work or things. Their team is interesting in solving the mystery of many types.
The characters that are associated with Scooby Doo are: Velma who is a girl always wearing yellow t-shirt.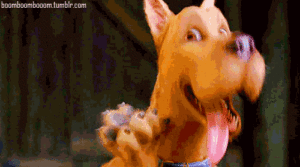 Shaggy is also not so brave and the partner of Scooby who is a boy,
On the other hand they have Daphne is a beautiful girl character to team up with Fred  who happens to be the leader of their team and also happens to be  a very brave boy.
DORAEMON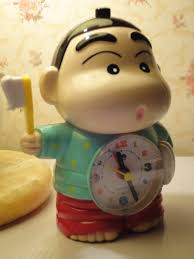 Doraemon another popular Japanese cartoon character. Which was introduced by Fujiko Fujio.
This cartoon character is very famous among the children and adults in all over the world even crossing the boundaries of Japan.
It is the best-selling- cartoon. Where it got sold over 100 million copies after its release.
Gradually Doraemon cartoon character gained its popularity all around the world.
Doraemon the character is basically a robot and the helper of the Nobita who is very lazy never does his work.
His whole and soul intention is to play and enjoy with the gadgets that Doraemon had.
Doraemon have every type of gadget which is not physically seen in the real world.
Popeye – Popeye the Sailor Man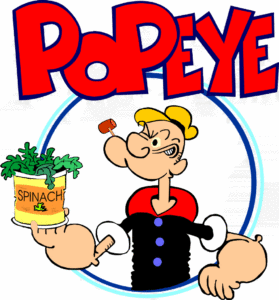 Popeye is an animated cartoon character.
Popeye a normal guy, who tries to win his love Olive Oyl.
But the villain Bluto always stops him from doing so. Bluto always smoke a pipe and in trouble, he eats Spinach which makes him the stronger person.
So you want to become the creator of your own cartoon character? Come and join our course .