Hello guys, we are  back with the previous topic – Top Indian Animators, at Animation Kolkata where we have already discussed about three of the famous animators of our country, Ram Mohan, Dhimant Vyas and Gayatri Rao and their achievements.
Following are the two famous personalities who have also contributed their expertise to shape Indian Animation Industry.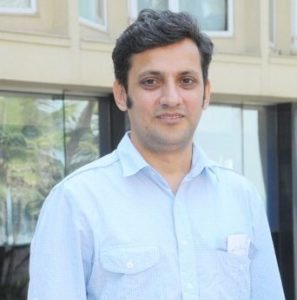 Kireet Khurana: Popularly known as the 'Indian Animation Hero', Kireet Khurana is the director of India's first live-action and 3D film "Toonpur Ka Superhero".
He is a high honours graduate from Sheridan College (Canada). He is the founder and creative head of the production house Climb Media and its animation wing, 2nz Animation Co.
He has won more than 30 awards including 5 prestigious President's National Awards for his short films.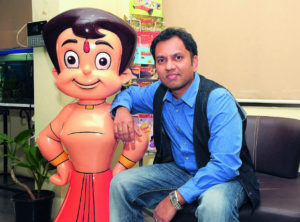 Rajiv Chilaka: Yes! This person is the creator of the most loving cartoon character of the children 'Chhota Bheem'. He is the founder of Hyderabad-based Green Gold Animation Studio.
After completing his master degree in computer science he studied animation from Academy of Arts University, San Francisco. His Chhota Bheem has been ranked as the most popular television character among the children of 2012 by Ormax Media's Small Wonders.
MAAC Chowringhee, MAAC Kankurgachi, MAAC Rashbehari welcomed Rajiv Chilaka on 25th July 2015 to a grand seminar at Rotary Sadan, Kolkata. Our students from all parts of West Bengal and neighboring states were present in the seminar.
They were filled with enthusiasm with his inspirational speech. He also shared his journey to a successful career. He was also very delighted to meet our students.
He said, "Thanks for inviting me to the seminar and your institute. Overall, great seminar, leadership skill by your team and excellent enthusiasm by your students. Wishing all the best for greater success for your students"
MAAC Kolkata often conducts these types of seminars which help students to learn and build their career brighter. Join MAAC Chowringhee, MAAC Kankurgachi, MAAC Rashbehari today to stand upon a limitless learning platform.