About the Software: Autodesk Maya (popularly known as Maya) is a 3-Dimensional animation software developed by Autodesk used to create 3D, full motion effect. It was originally developed by Alias Systems Corporation (formerly Alias Wavefront) in 1998 and seven years later in 2005, Autodesk, Inc. acquired it and renamed it to 'Autodesk Maya'.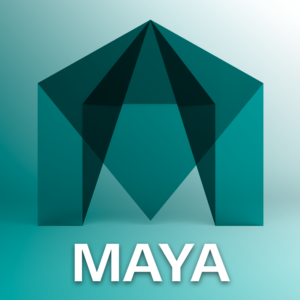 This software is used by video professionals who work with animated films and video games to create highly professional 3 Dimensional cinematic animations. It incorporates the natural laws of physics to control the behavior of virtual objects in computer animation.
Maya has also been used to create digital paintings. It can produce life like videos that any other software cannot produce. It can get installed in Windows, Mac and Linux environments. Maya is being used in the film industries to create graphics for Academy Award winning movies such as Rango, Monsters, Inc., The Matrix, Spiderman, The Girl with the Dragon Tatoo, Avatar, Frozen and Hugo.
It is also being widely used to create visual effects for video games like Call of Duty and Halo. It is also used to create visual effects for television series like Game of Thrones, The Walking Dead, Bones, etc. Maya includes Maya Embedded Language and Python to take advantage of its open architecture by programming repetitive commands.
This save time and offer a method of sharing them with others who might find them useful. Now days, Maya has become an essential part of 3D visual effects, computer graphics and character animation.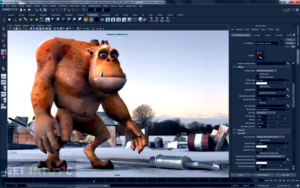 Awards and Achievements: Alias was honored with Academy Award for Technical Achievement for scientific and technical achievement for their development of Maya Software by the Academy of Motion Picture Arts and Science on March 01, 2003.
Jos Stam with Edwin Catmull and Tony DeRose shared Academy Award for Technical Achievement for invention and application of subdivision surfaces in 2005. On February 08, 2008 Duncan Brismead, Jos Stam, Julia PakaIns and Martin Werner received an Academy Award for Technical Achievement for the design and implementation of Maya Fluid Effect System.
Uses: Maya has many uses and is even being optimally used by industries beyond the television and film fields. For example, video games companies are using it to create scene, model tools with Maya to create realistic environments such as trees, rocks water and cities.
Car designing companies use it to model new cars, detailed shape plans and interior design components that can be used to share and review with the clients. In case of architectural design companies, Maya is used to create complex architectural forms with realistic programmatic elements.
Over all, Maya helps one to design and create stunning 3D models, animate, give visual effects with highly efficient tools, this in turn enhances ones creativity, increases productivity for companies and reduces time to create complex projects.
Join MAAC Chowringhee, MAAC Kankurgachi, MAAC Rashbehari today and learn to use the software to its extreme level and optimize you creativity. Call us at +91-9836321595. We are just a call away.