"Animated movies" means different things to different people. For some it is the classics of Disney movies while for others it means adaptations of their favorite comics.
Netflix brings you the broad range of Oscar nominated animation movies. Whether you are a casual fan or hard core devotee of animation, there is a treat for everyone.
                                                               How To Train Your Dragon II: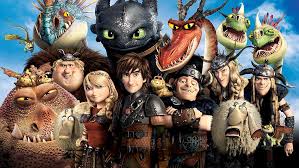 The 3D computer animated action film is one of the best work done by Dreamworks Animation. The film is thrilling, touching and adorable all in one. With colorful visuals and lofty themes director Dean DeBolis has created a treat for young kids. Based on adventures of a young Viking Hiccup and his pet dragon Toothless this sequel offers inventive new dragon designs almost after five years of its original. How To Train Your Dragon 2  is an excellent piece of art created by DreamWorks Animation.
The studio used scalable multi-core processing which enabled artist for the first time to work on complex images in real time, instead of killing time waiting for the results for almost 8-9 hours approximately. Studio also used its new animation and lightning software throughout the production, programs like Premo and Torch not only improved facial animation but also enabled to execute minute expressions like the sensation of skin movement ,jiggle ,loose skin etc instead of entire mass moving together. Over 500 people from all over the world at DreamWorks contributed their best to bring out an excellent piece of entertainment.
                                                                     Chicken Run (2000):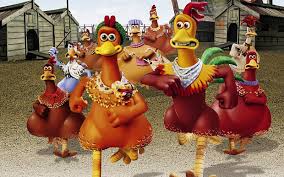 Chicken Run is the liveliest and most creative modern stop motion animation movie. The movie is about a band of chickens who see a rhode island red named Rocky who is their only hope to escape the death when the owners of the farm decides to sell chicken pot pies instead of selling eggs.
Animation supervisor Loyd Price with a team of 40 animators brought chickens to life. Chickens were created with clay puppets. 3D sets were used to provide more texture. Apart from that team had to put in extra hard work to put together 1440 frames to come up with one minute of screen time.
                                                                        Hotel Transylvaniya 2: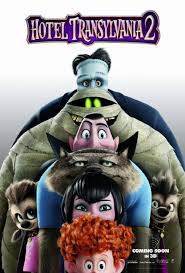 The 3D animated comedy is the sequel to Hotel Transylvania released in 2012. The movie was animated by Sony Pictures Imageworks. The movie is about Dennis who is the son of a vampire Mavis and a human Jonathan and therefore is under the constant dilemma of being a monster or leading a normal life.
Animation is magical. The movie has meticulously combined drawing and illustrations using animation technology into a series of moving frames.
So what are you waiting for enjoy your movies with Netflix and explore the animation with us…
Join Maac Rashbehari- Maac Chowringhee- Maac Kankurgachi call @+91 9836321595.