A career in animation is very much in demand now-a-days. It is a real secret and a great question mark how to get a successful career in animation.
The vital thing to get a successful career in animation may be found in Three Ps- Practise, Perseverance and Personality.
Beside the three Ps there are some essential step that will guide us to get a successful career in animation.
Lets discuss The three Ps in details.
Career in Animation is a very much new an exciting career field with lot of job oppurtunites.
Animators make picture either by hand or by the help of computers for clients which includes working in various motion picture studio, gaming companies, advertising field, animationstudios etc.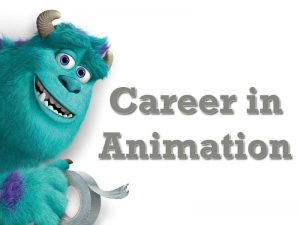 So to work in the organization as an animator one need to emphasize on three characteristics Ps, such as Practise, Perseverance, and Personality.
One need to undergo a lot of practise to become an animator.
Joining a good animation institute and just pursuing a course won't be enough.
One should go through the different animation works on youtube and other videos that is available in the internet and lots of practice skills.
One should make a lot of study on animation by studying the different animation software as well as how these software could be implemented.
One should also watch a lot of film on animation be it ad film or normal movie.
Perseverance is an important thing in building career in animation.
This quality is very much essential to become an animator.The animator should try to perceive things on his own.
An animator may work in a studio or he may run his own studio.
But the most important thing he requires s perseverance.
How a particular animation clip is made, how it can be implemented in some other way is a matter of perseverance.
A good animator pay attention to each and every small details.
These detail might include where the character is looking, how fast the figure is moving, an eye blink, etc.
An animator should try to make a difference and should try to give his or her career in animation a high profile look.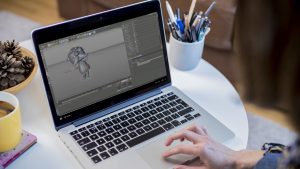 A perfect animator should look at each and everything detail, that he would be able to do with the help of perseverance.
The next important thing is personality. An animator may work for a studio or he or she may work on his own.But the most important thing is personality.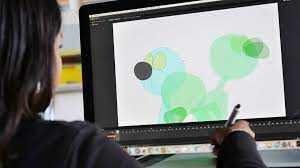 One needs to manage a team sometime. So have to have that capability.
So one need to have a good personality so that his or her team listens to the instructions and follow accordingly.
While working as an animator one should try to achieve a level of balance between himself and his client.
One should have a personality so that a client should listen to ones words.
There are various other things one should keep in mind while pursuing a career in animation.
The first thing is getting the right information-
The first thing one should do is identify ones interest and skill.
One need to analyze of one is interested in developing ones own creative skill.
One should try to analyze that what kind of creative activity give oneself satisfaction.
One should undergo a thorough research about premier institutes that gives proper education in animation.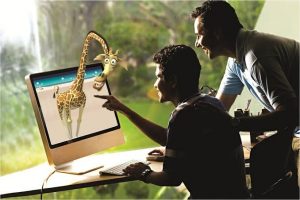 One should gain a thorough knowledge about the courses offered by a particular institute, curriculum, faculty, the students work and awards.
One should also get proper information that whether this institute give proper information or not.
One should also get a vivid idea of what kind of job is available in animation industry
The skills required to get a proper job in animation industry or any organization.
One should try to locate the type of animation job that matches ones skill talent and interest.
The other essential skill required to become an animator are as follows:-
1. Original good and innovative ideas and high quality work.
2. One should put an eye on each and every detail and good observation skill.
3. One should have high level of creative and artistic skill.
4. One should be technically sound in ones work field.
5. One should have the power of irradiating the trouble that comes in ones way.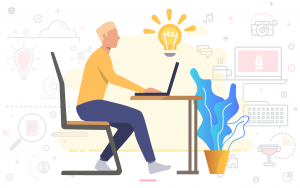 6. One should possess good communication skill to convey ones idea to others.
7. One should be very much self disciplined and motivated.
8. One should be a team player with leadership qualities.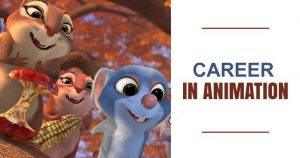 A good animator should possess the above all qualities to achieve good progress in his or her career in animation.
Animation has become a vital part of many industries.
It has essentially created a job opportunity for many animator.
Some of the places where it has its active presence is animation and visual effect in movies, gaming, television and advertising.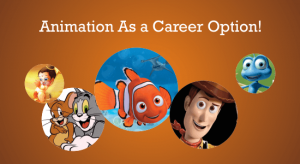 The other places where there is an active presence of animation is 3d visualization for medical animation, 3d architectural walkthroughs, product visualization.
Animation is also used for production of e learning content.It is also used for production of e-book.
It is used for writing e content for websites and portal.It is also used in mobiles console and pc.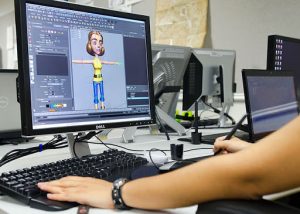 The job discussed above require creative and technical skill.Some of the above job are for technical artist.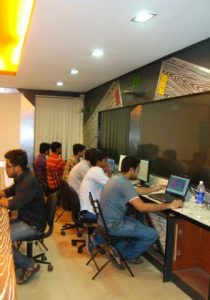 So an aspiring animator should find out which profile suits him the best.
One should try to find out which particular field suits him the best.
It is up to him to find his or her area of interest.The work opportunities for animators are in the following industry.
In advertising, online and print new media, film and television, cartoon production, theatre, video gaming and e- learning industry.
According to 2015 statics, the animation industry has a massive growth in India.
It has moved from an outsourcing industry to a creator of indigenous intellectual property.
There are more than 300 plus animation studios in India.More than 15,000 plus animators are working in these various studios. Animation is a marvelous career option.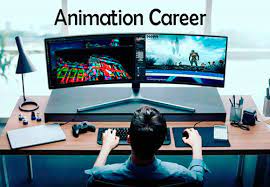 After working as a trainee in an animation studio one may work as a junior animator in a leading organisation.
The finest way to pursue a career in animation is to pursue a diploma or certificate course in animation.
The animation industry is a huge industry.Animation is good career option.
But to pursue a career in animation one need to undergo a lot of hard work and dedication.
So if you aspire to join this exciting world of animation and dream to pursue a career in animation just call us @9836321595.