The Indian animation industry is growing fast with an ever increasing number of animated series and features being produced in India, it has caught the attention of global audience. Many of India's animation work have been circulated globally. The demand for animation expanded with increasing number of kid viewers, availability of internet in reasonable price and the demand of OTT. According to FICCI March 2022 report the animation industry has grown by 24 percent. The animation and VFX industry is expected to reach Rs 180 billion by 2024.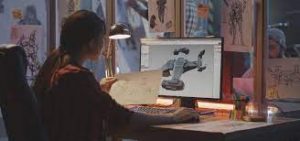 The main key high lights of a report give the following inferences about animation industry-
-According to EY the animation industry will grow to grow to 39.7 per cent in 2022 from 30.5 percent in 2021. The sector will grow by 24 percent in 2021 to reach Rs 30.5 billion.
– The animation and VFX segment, as it is predicted to become more than double in three years till 2024 to Rs 180 billlion.
-During the pandemic season the kids never got the opportunity to pay outside so they started watching cartoons and all online so their viewership increased and also their parents. The increase in the numbers of online viewers brought many new advertisers including ecommerce, personal care and FMCG brand like Hersheys, 99 pancakes, and more.
-To cater to the demand of fresh and variety content among the kids sector, many broadcasters opted to get new original local animated IPs and channel reached regional market. To join up to the competition of original IPs the new channels like ETV BAL Bharat launched the two new IPs Abhimanyu- the young Yodha, and Chotu Lambu and Robu. In 10 media network's Gubbare also floated their first IP Akki Jaanbaaz.
-After the successful Green Golden Animation's Mighty Little Bheem on Netflix more OTT platforms started investing in Indian animated IP Akki Indian studio like Graphic India floated ''The Legend of Hanuman  season one and two on Disney + Hotstar , Green Gold also  tied up with aha kids platform for the show Maha Ganesha.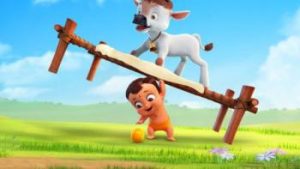 -The year has witnessed many comic book characters turning into animated series films and shorts. Diamond Chotu Lambu series was adapted into animated series For ETV, Cosmos – Maya acquired more IP from the library of Lotpot comics.
-Due to covid pandemic the live action production had risen up many advertisers switched to animated content which was cost friendly. Companies like Cred, Google pay, Kissan, 7up feedstock, Glance App Munich switched on to animated content for their commercials.
-As the demand for animated content increased across platform, both in digital avenues like OTT, social media, video streaming, etc, it led to keen interest in this segment. New Quest acquired a very keen interest on Cosmos – Maya with the transaction value of 90 million. Japanese animation studio Polygon picture also opened its wholly owned company in Mumbai.
-In 2021 we witnessed the emergence of new revenue stream like NFTs metaverse. Indian studio like Toonz media group along with blockchain R&D Company Gaurdian Link opened up the world's first fully integrated NFT design lab known as Toonz NFT labs. Graphic India along with guardianlink.io launched the Chakraverse limited edition NFT collection. Paper boat is also trying to launch NFT and block chain games with their partners Fantico and Vistas.
-Many Indian studios like Charuvi Design Labs and Gamitronics have started using game engines for their production, which has helped in cost reduction of animation production.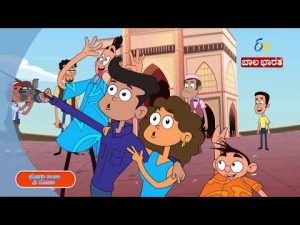 Animation industry entering in Physical and virtual world at scale
Augmented reality and related growth in advertising sector has put animation in the physical world with advertisements now utilizing augmented reality to engage with consumers from TV screen OOH bill boards. Brands are organizing trial of product in virtual environment across ecommerce apps. Smart phones with XR related capabilities as well as tools provided by short video platforms have led to develop videos with augmented animated content, which has grown at scale VR glasses and numerous metaverse. The Indian animation industry has experienced marvellous growth in the animation industry in the last couple of years. India's media and entertainment industry is all set to grow from 10-12 percent CGAR to become 55 to 70 million dollar by 2030.
The various studios in India have their specific plans and programmes that are described below- Toonz media group – 2021 has been great year for Toonz media group which has entered into coproduction with leading studio s and creator in 2021. The Ceo and founder of Toonz media group Jayakumar commented that it was a marvellous year for them. They have launched new projects and started partnership with media houses and platforms across the world for content distribution and syndication. There are several exciting in the pipeline which is in different stages of production. These include preschool series Paddy Paw, 2d feature cum series called JC& BC kids. The studio is also producing first ever animated feature of Oscar Wilde popular short story the Canterville ghost and CGI feature the Pigeon Hawk.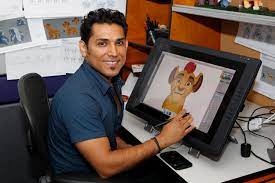 Reliance animation- Reliance animation a leading animation studio has been driving IP driven content across various Indian languages with the help of latest and licensed technology in animation and VFX ended 2021 with good feeling.  It is latest launch in April 2022 was Bhaiyyaji Balwan. The demand for content is on rise especially for home grown stories according to CEO Tejonidhi Bhandare. One has opportunity for both linear TV and digital platform.
Tavrohi animation- This animation studio is planning to make feature film and two animated short stories in 2022. In 2021 it has launched the second season of Pinaki and Happy – the Bhoot Bandhus.
Future Trends- The future trends of Indian studios are it will adapt to real time and virtual production in the next few years. Metaverse and NFTs will be the new real estate. Studio will be launching new in house training programme. More institutes will be opened up.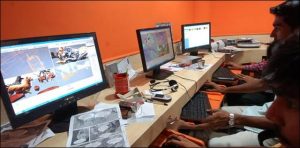 So youths Hurry up !
If you are interested in animation and VFX MAAC Chowringee is here to help you!
The good faculty lab facility trained animator will help you to become a good animator.
Call us in our number a counsellor will get back to you.