In this blog today we will have a quick glimpse on 5 successful animated movies that did really well during Pandemic.
Present Pandemic situation has affected all sectors of industries including Entertainment. But without losing hope people are continuing with their jobs with more courage and safety measurements.
Animated Movies with visually stunning 3D images and realistic character expressions are no less than live-action movies.
Animated movies are not only kids favourite but also equally admirable among all age groups.
During Pandemic lockdowns animated movies got released in selected theatres worldwide including OTT Platforms. Through OTT Platforms movies reached to the households at every corner of the world.
Both in 2020 and 2021 big Animation Studios like DreamWorks Animation, Disney Animation, Sony Pictures Imageworks, Pixar Animation came up with wonderful animated movies which not only became successful but also received positive reviews from critics.
Recent world-class animated movies are par excellence in terms of technique, storyline and expertise.
LET'S HAVE A LOOK ON THE TOP 5 ANIMATED MOVIES THAT DID WELL AT BOX OFFICE DURING LOCKDOWN
Raya And The Last Dragon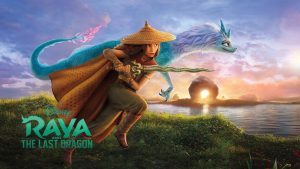 Animated Movie Raya and the Last Dragon produced by Walt Disney Animation Studio was scheduled to release in November 2020 but due to Pandemic situation it released on March 2021 at Disney +Hotstar platform.
It features Raya the fearless warrior princess of Kumandra who has the responsibility to protect the Dragon Gem. She sets out in search of Last Dragon (Sisu) to bring back peace in Kumandra.
Directed by Don Hall and Carlos López Estrada this film has Southeast Asian touch in its lead characters' appearances and visual scenes.
At the Box Office it collected $118.6 million and became 7th highest grossing film of 2021.
The eye-popping Sisu dragon, the last dragon could transform itself from Dragon to Human and each frame of animated transformation was handcrafted.
Animators could easily morph the human and dragon rigs of Sisu whenever needed.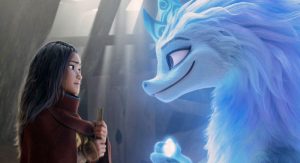 The eye-popping Sisu dragon, the last dragon could transform itself from Dragon to Human and each frame of animated transformation was handcrafted.
Animators could easily morph the human and dragon rigs of Sisu whenever needed.
Disney's animated movies are always exceptional in terms of striking visuals, simulations, vibrant colours, unique characters, voice-over and music.
Here in this film Raya's magical world talks about hope, unity and trust.
The Croods: A New Age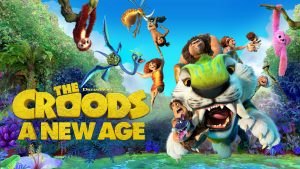 This Animated-Adventure comedy movie is the creation of DreamWorks Animation Studio which released in November 2020 and collected $169.5 million worldwide.
The Croods: A New Age is all about exploring new world, new family and new characters.
Directed by Joel Crawford the plot is all about prehistoric family Croods and Bettermans family who claims to be better and evolved.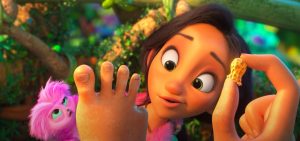 It has delightful characters with dynamic facial expressions and enthusiasm; Brilliant-coloured animated scenes will definitely satisfy the audience of all age group.
Each and every shot has been designed in a very intricate manner by paying attention to smallest details on hair style, costume, facial expression, colour etc.
According to the head of character animator Jakob Jensen the biggest challenge was to work on this film during quarantine period; thankfully the animation team had good understanding with one another and had clear idea about the style of the film.
The Mitchells Vs the Machines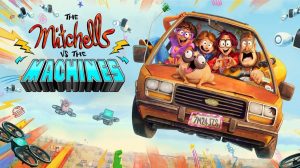 American Science Fiction Animated Movie The Mitchells vs. the Machines released in April 2021 where a quirky family is suppose to save the earth from robot apocalypse.
Developed by Sony Pictures Imageworks Studio; this film received positive reviews for its story, theme and representation.
The animation concept of this film highly follows traditional 2D animation method and the look follows hand-painted water colour style.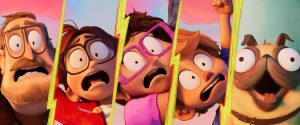 Photorealistic characters and their engaging, meaningful interactions add compliments to this amazing animated movie.
Directed by Mike Rianda; this funny, family-oriented movie has got good rating from the critics and it's a must watch for all.
Tom & Jerry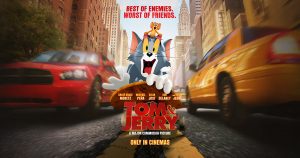 Warner Bros. Pictures released Tom & Jerry in United States on February 2021 which earned $116.5 million on the budget $79 million and became 10th highest grossing film of 2021.
Directed by Tim Story this live-action/ animated slapstick comedy follows Jerry mouse taking refuge in a fancy hotel and Tom is hired to drive away Jerry before the big wedding day.
Animated Tom & Jerry has been conceptualised by 3D Animators of Framestore Studio where artists worked with innovative rigging and animation techniques to deliver 2D Animation effect on 3D Animation.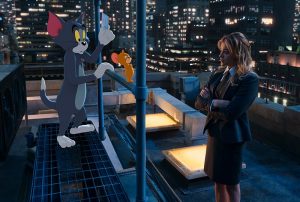 Here in this film audience can experience fascinating seamless combination of live-action real characters and 3D characters in one frame beautifully co-operating with each other.
The popularity of Tom & Jerry character fetched quite good number of audiences to the theatres on the first day of its release.
Working on this animated movie was quite challenging during pandemic for the makers of this film as the creative team worked from home and were on constant online meetings for the frame to frame development of this film.
Trolls World Tour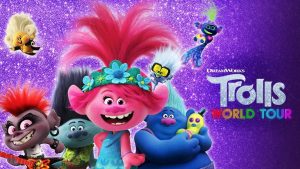 Musical comedy animated movie Trolls World Tour is a 2020 film under DreamWorks Animation Studio where Queen of the Hard Rock Trolls tries to take over all troll kingdoms and queen of pop trolls tries to save trolls in other way.
In this film cute characters with bright coloured hairs are inspired by real life good luck troll dolls which became very popular in United States in 1960s; each doll on the screen has different vibrant body colour and some of them have glitters on their body.
Initially this movie was released in limited amount of theatres in United States but later it released on video-on-demand platform due to pandemic.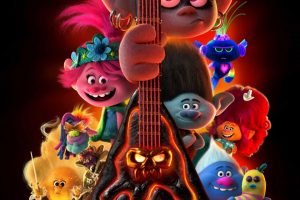 It earned $49.1 million at the box office and received positive reviews for lighting choice, visual effects, frame composition, and colour.
The storyline tells about six different troll tribes from six unique music-specific cultures who were devoted to different kind of music like Country, Techno, Classical, Pop, Rock and Funk.
Justin Timberlake has composed the original music track for this film and Walt Dohrn directed this film.
MAAC's Animation Course is very demandable subject among students because it offers wide experiences and knowledge about innovative animation field.
Every year MAAC's students get felicitated with awards and trophies for their hard work and out of box creations under the healthy environment of MAAC.
Join MAAC and Create Animation Films of your Choice Call us 9836321595.