MAAC (Maya Academy Of Advanced Cinematics) is a common name in the world of Media and Entertainment today.
Here is this blog we will take you through absolutely stunning journey of 3 MAAC Centres in Kolkata i.e MAAC Chowringhee, MAAC Rashbehari and MAAC Ultadanga.
MAAC Chowringhee, MAAC Rashbehari and MAAC Ultadanga are the 3 main Centres which are delivering their best in the Media and Entertainment Industries.
MAAC always challenges the outdated and believes in the creation of new and fascinating world in the entertainment media.
Over the years all 3 MAAC Centres have become the pioneer in VFX and Animation Learning.
MAAC has always been evolving and innovative in its approach with vast range of courses to offer.
This renowned Institute offers in-depth, well-defined career-oriented short term and diploma courses to its students coming from different parts of the country.
Timing of the Courses are flexible to fit the requirement of the students and MAAC offers discounts and scholarships to the deserving students from time to time.
Some of its courses are 3D Animation, Visual Effects, Game Designing, Multimedia and Design and many more.
Mega Surprising MAAC Placement Campaign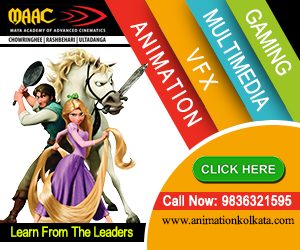 All 3 MAAC Centres i.e MAAC Chowringhee, MAAC Rashbehari and MAAC Ultadanga have successful track record of 100 % placement and it has proved itself to be the leader in Animation and VFX institute.
The past year of 2020 was a tough time for all people in different sectors of work field.
But during the pandemic, in spite of lockdown when thousands of people feared for their career and jobs MAAC students from all 3 centres were getting placed in top notch studios and acquiring high salaries.
MAAC shows that 330 plus students got placed in their careers of their choice in- between the month of April and September 2020.
MAAC Centres proudly shared the news of successful placement of their students in social media to encourage our students who lost their hopes during pandemic.
In 6 months of lockdown period April to September 2020 students conducted classes online from all 3 MAAC Centres, they learnt the highly professional courses and they conquered the world by getting their dream jobs in top companies.
MAAC pass-outs have never failed to make their marks in the big glamorous world of film industry or other entertainment industry.
Some of the biggest Studios in India hired MAAC students in-between April to September 2020 with high salaries.
This is completely a proud moment for all the faculty members as well as junior students of MAAC who undergoing through the courses.
MAAC has never compromised in its placement campaign; with its world-class training infra-structure and industry professional as guest lecturers the Institute has always delivered its best to the aspiring students.
This Placement Campaign between April to September 2020 was definitely a biggest challenge for all 3 MAAC Centres which they conquered with flying colours.
Top Opportunities With Big Bucks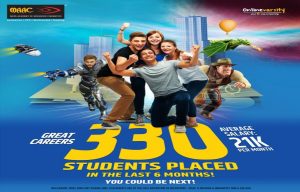 MAAC Placement Campaign of April-September 2020 shows placement of MAAC' S excellent students in India's Top Companies like Luminous Power Technologies private Limited, Amazon, Intex Technologies, Blue Ocean Global Tech, Pixel Hunder Dubai, Technicolor, Creator Hub Enterprises, Hello-G Infotech, Bentle Institute and many more.
Hard-working, Creative, Well-Trained ,Skilled and Innovative brilliant students of MAAC grabbed different positions/designations like 3D Animator, Graphic Designer, 3D Modelling Artist, 3D Visualizer, Video Editor, Lighting Artist etc in the above mentioned reputed companied.
Some of the excellent students have bagged the highest salary of 60,000 Rupees per month in some of the renowned companies.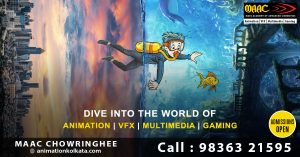 Huge Credits goes to our smart and talented Best MAAC Institute Kolkata students who have proved themselves eligible for the highly demanding professional designations in the tough competitive job market.
Students who have joined their work place with monthly salary of 21K will get many opportunities and better scope in their future definitely.
We hope all our 330 plus well-placed students will experience many wonderful work memories through-out their professional journey.
These well-placed 330 Plus students in different companies, with different task to fulfil are rays of hope for the students who feared for their careers and didn't completed their courses with MAAC.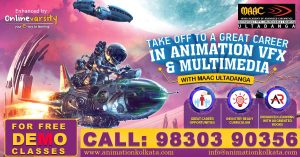 Entertainment media is moving in more advance direction with more innovative ideas and more job opportunities; there will be no scarcity of work in near future in the media and entertainment industries.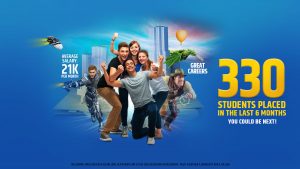 All 3 MAAC Centres i.e MAAC Chowringhee, MAAC Rashbehari and MAAC Ultadanga requests its aspiring students not to lose hope in this pandemic time because "Where there is a will there is a way".
Placement Campaign of April-September 2020 is a strong tool for drop-out students. This Campaign is to call them back and telling them the importance of continuing their courses and be skilled and get hired.
There is no place for doubts, fears and insecurities in MAAC Institute because experienced and well-educated teaching faculty of MAAC always stands behind the journey of passionate MAAC students and guide them throughout their career.
MAAC's new Online Varsity Learning App has made the learning process more student-friendly.
Online Varsity Learning App provides deeper understanding of subjects through expert videos, interactive ebooks, industry articles, expert tutors from around the world and blogs.
All the 3 MAAC Centres provides Free Demo Classes at present scenario; interested candidate can call any of the Centres for queries and ask for free demo classes to understand study material offered by MAAC.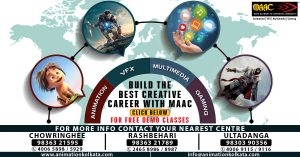 Popularity of Animation films, increase in the number of film studios, availability of high-end computers has given rise to the demand of 3D artists in the entertainment world.
Therefore MAAC will always be Leader in Animation and VFX Learning.
Pandemic situation is not fully over yet but MAAC is there to reach to those who sincerely want to make their career out of Animation and VFX Courses.
Hurry up! You could be the next one in the list of selected students in the Placement Campaign of MAAC.
Contact us to learn, grow and conquer the world with our Best three awesome MAAC Institutes In Kolkata.
Call Us @9836321595 to know more.