Nuke is the very common digital compositing software widely used by VFX artists in television and movies post-production stage.
'NUKE' the name has been derived from 'New Compositor' originally developed at Digital Domain in the year 1993.
Today in this blog we will get familiar with the new features of the Nuke.
In 2007 Nuke was sold to The Foundry which is a visual effects software developing company.
The Foundry has always updated the Nuke software from time to time.
Nuke is available for Windows, Linux and Mac Platform.
Nuke is widely used by Studios like Digital Domain, Walt Disney Animation Studios, DreamWorks Animation, Weta Digital, Double Negative, Sony Pictures Animation and Industrial Light and Magic (ILM).
Node-Based Digital Compositing Software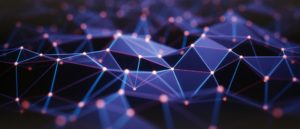 Nuke is the node-based compositing softwares which won Academy Award for Technical Achievement in the year 2001.
In Nuke artists can deal with over 200 nodes to build diverse digital composition.
Nuke has tools like Rotoscope, color correction, vector paint tool and many others.
On December 2018 Foundry launched Nuke 11.3 with innovative features and updates.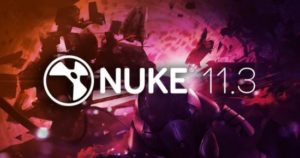 Latest Nuke 11.3 is the fourth update in the Nuke 11 series which has brought features that will provide better user experience and will speed up the heavy tasks for pipelines.
It has unparallel flexibility and collaborative workflow, allowing artists to achieve creative work faster than before.
According to group product manager Christy Anzelmo at Foundry "The Nuke team focused on deep customer collaboration and understanding of real production challenges before designing the new version".
Nuke team is proud of development done to features like Multi-View Stereo and Live Groups.
As an image compositing tool Nuke allows the artist to work with images that has multiple opacity, color and depth.
Latest Additional Features Of Nuke
Live Groups Enhanced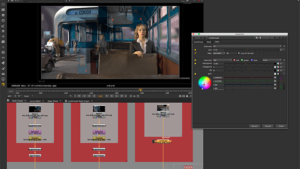 Live Groups feature of Nuke 11.3 has been enhanced recently.
With new functionality Live Groups can offer more control on large teams and complex pipelines.
This Live Groups tool helps in easy collaboration and sharing data.
It allows multiple artists on single shot i.e in Live Groups multiple artists can work on same shot on same time.
Live Groups help in task organization; multiple tasks can be segmented using this feature.
It can be extremely useful for individual or large studios with multiple tasks to work on.
This Live Groups feature can create external scripts which can be referred in other scripts without rendering immediate stages.
One can expose the framework for other artists to adjust without disturbing the parent Live Group.
Live Groups get automatically update while a script is loaded, making it easy for artists to handle different section of a shot.
It has also introduced an editable and non-editable locking functionality.
Along with Python callbacks and UI notifications Live Groups new functionality will provide great collaboration and control.
Performance Improvement Of Particle System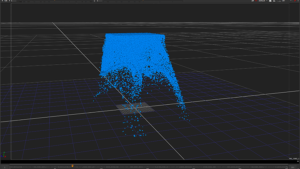 Nuke's particle system has been modified to produce up to 6x faster particle simulations.
It helps to create particles in a 3D environment.
Artists can create endless possibilities with the particle system such as smoke, falling snow, bubbles and many more.
The updated particle system tool allows the user to work with various particle nodes for manipulating and displaying endless types of particles in 3D scene.
Particle System is also modified for 4x faster playback of particles in the viewer window.
Higher number of particles has been added to make improvement in simulations.
This new improved feature allows better visualization and interactions with the particle system.
New Vector Corner Pin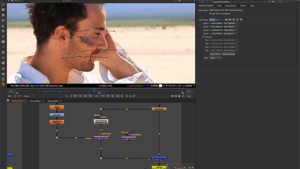 The Smart Vector toolset has been modified with new Vector Corner Pin Node.
The user can apply Key-frames using to and fro knobs and the source image will move according to the added Smart Vector input.
This tool has grown with the need of the artists.
New Vector Corner Pin Node shows how elements are influenced by the vectors.
Just like traditional Corner Pin node; Vector Corner Pin Node allows to set Key-frames.
Vector Corner Pin Node allows high level of control over the element in its specific location.
The artist can do micro distortions in the source image with this tool.
Thus this tool will help in the modification of an image.
Multi-File Stereo Support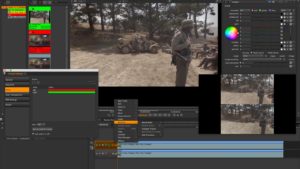 The new Timeline Multi-View Stereo support allows the artist to utilize the same multi-file workflows that exist in Nuke on the Nuke Studio and Hiero player timeline.
It has support for full resolution stereo on monitor to make review sessions easier and a new export preset to help rendering of stereo projects.
The export feature can be used to create multi-view Nuke scripts from the timeline in Nuke Studio and Hiero.
It has new project settings, preferences, blend tracks support and split views to track features that spontaneously copies and adds soft effects to the proper tracks.
Bounding Box, Selection Modes And Channel UI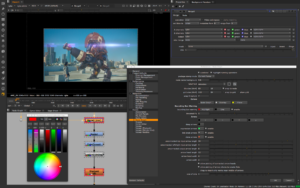 New Nuke brings up-gradation to the UI for bounding box size and channel count.
Artist can now look at the node graph and can know the state of bounding box.
Warning indications will help to understand where a bounding box is unnecessarily large.
Any Color can be added to the bounding box.
The selection tool has been modified in both 2D and 3D views.
Artist can select the area of a certain shape with marquee tool or lasso tool by making selection.
Channel count indication and warning avoids accidental increase in Nuke's channel limit
Updates For Cameras And GPUs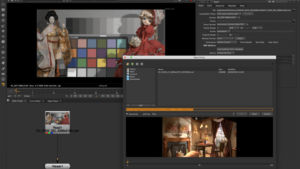 Latest Nuke has made updates for popular cameras and GPUs (Graphics Processing Unit).
The camera update supports footage from the Sony VENICE camera.
Sony RAW SDK (Software Development Kit) has been upgraded along with ARRI SDK (Software Development Kit).
BlackMagic External Graphics Processing Unit (eGPU) and Sonnet breakaway box have been tested with Nuke latest version.
Camera update will enable the artists to work with wide range of visuals.
Nuke as a software is already popular in the market among the professionals.
VFX artists in the industry will be able to work in more effective and collaborative manner with the coming of these new tools in the Nuke.
Know more about the features of Nuke through us.