Today our discussion will be on VFX (Visual Effects) used in Indian Mythological Content.
During the days of Doordarshan Channel, two epics B.R. Chopra's Mahabharat and Ramanand Sagar's Ramayan stole the heart of millions of Indian.
Till now many mythological movies, Tele serials and animated movies have been made in India.
Mythological movies or series uses VFX more randomly to portray the supernatural power of Hindu God or Goddess.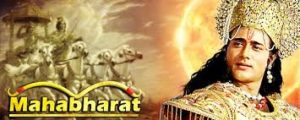 The splendid set of Mahabharat series which first telecasted on 1988 captured the imagination of the entire nation with its catchy music, linear storyline and well crafted characters.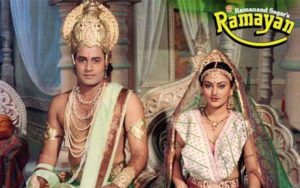 Ramayan from the time of its beginning received huge success on Doordarshan and we still remember it for its authentication.
Over the years Mythological series have seen more elaborate sets and sophisticated computer generated effects.
Power Of VFX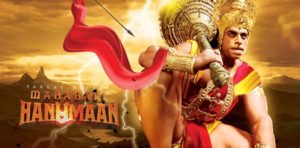 Sony Entertainment's Mahabali Hanuman which telecasted two years ago induced a great impact among the audience.
Indian audience connect easily with the mythological content because of its strong influence on our culture.
India has a rich and lively culture and has many fables related to mythology.
People of this country always relate themselves and derive inspiration from mythological stories.
With the help of Visual Effects (VFX) the maker of Mahabali Hanuman cleverly replicated the gone era.
They gave realism to the sets and costumes, infused the emotions that the character would display as part of the drama.
VFX was used to create the universe and heaven which is the abode of god and goddess.
Computer graphics are widely applied to build fire balls, huge smoky atmosphere, grand palaces, weapons (astra) etc.
The flying characteristic of Hanuman is usually glorified with the Visual effects.
Hanuman can easily decrease or increase its tail with the help of VFX in this soap.
The cutting-edge visual effects made each shots alive on the screen.
Many movies have been made on Hanuman whether it is live-action or animated for kids.
Movies made on Hanuman always inspire Indian audience as Hanuman is the symbol of strength and devotion.
Indian as a land of spirituality and devotion story of Hanuman will always win the heart.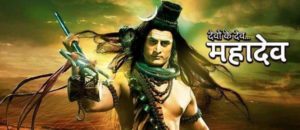 The improved VFX technology played a vital role in creating good Tele series and movies.
Series like Devon Ke Dev Mahadev (Life OK) or Om Namah Shivay (Star TV) showed Lord Shiva as a fearsome destroyer of evil.
Shiva is a protector as well as destroyer.
It is impossible for any actor to play the role of Shiva with live snake around his neck all the time and here comes VFX to add digital snake which looks very similar to real one.
When Shiva destroys whole earth crumbles, massive destruction takes place and to portray the destructions VFX play an important role.
Mount Kailash is Lord Shiva's abode, the beautiful flora and fauna of mount Kailash were rebuilt with the computer graphics.
In Devon Ke Dev Mahadev VFX provided bright illustrations, clear visual representation of the aura and time of God and Goddess.
These mythological stories offer lot of fantasies which can be created by CGI.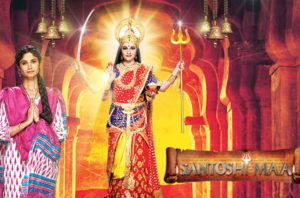 Not only Male God even Female Goddess is also very popular in Movies and Tele series in all regional languages in India.
Indian God and Goddess are daily worshipped in every house all over the country.
People still believe in superstitions and magical power.
God and goddess with their magical power protect the poor people from the danger.
They destroy the evil and protect the good.
In the series Jai Santoshi Maa by &TV, the goddess protects her devotee with all her magical powers.
VFX creates all the magical power acquired by the god and goddess.
Visual effect helps to create the illusions which mesmerises the audience.
With the use of VFX sharp and shinny weapons are added into the hands of god and goddess.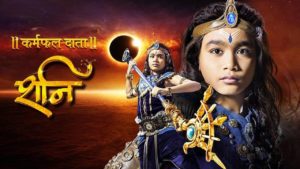 Colors TV'S Karmaphaal Daata Shani is another mythological series about the god Shani.
The story is based on the god Shani who is known for his anger or rage.
The makers of Color's Shani spent two years working on the background for this soap.
The visual effects were done by the in-house team of Swastik Productions of Siddharth Kumar Tewary.
Siddharth believes that for a good VFX it is important to shoot a scene nicely.
The series had some wonderful visual effects like Juhi Parmar's horse ride through Ladakh's lunar landscape and darshan of lord Shiva at the opening episode.
The advanced VFX gave an eye catching look to the serial Shani and induced life into the story.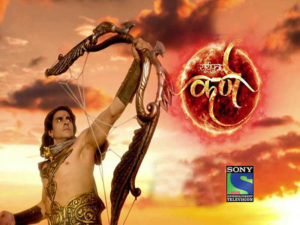 Suryaputra Karn is Sony TV another contribution.
Produced by Swastik Pictures, the series covered the life Journey of Karna, one of the major characters from the Mahabharat epic.
Siddharth Tewary of Swastik Production added that without VFX it is impossible to tell mythological stories.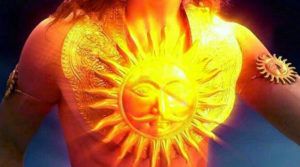 VFX adds lot of value to the recreation.
Lot of work went into creating the sets, costumes, jewellery and outdoor shoots.
Suryaputra Karn is a blend between authentic sets, visual effects and brilliant performance.
These series take us back to our glorious past.
The makers of the series believe that if they can make movies or Tele serials based on Indian mythology with VFX and CGI, then whole world will watch them.
All the production houses have converted to 100 percent digital.
The demand for Computer Graphics and VFX has given rise to million rupees industry in India.
It is not only about creating never-seen-before scenes but to take viewers to larger-than-life world.
Indian production houses are providing us whole new viewing experiences through their Computer Graphics and Visual Effects and animation.
VFX experts have become a crucial part of the Movies and Television Soaps.
Many Live-action and animated mythological movies have been made till date in Hindi, Tamil, Kannada and Telugu languages.
Whether it is Devon Ke Dev Mahadev, Jai Santoshi Maa or Movies like Bajrangbali (1976) or Bhakta Prahlada (1967) VFX have contributed a lot in making them hit on the screen.
Join us and be a part of us to know more about this ever-growing VFX industry.